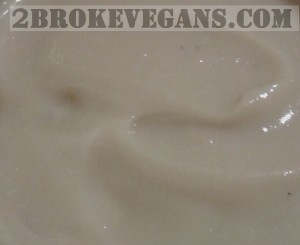 Are you looking for an amazing vegan vanilla cream recipe? Look no further! Be careful though, you will want to eat this almond vanilla cream by the spoonful! Here is how it's made:
In a powerful blender like a Vitamix, add the following:
1/2 cup of vanilla flavored vegan milk (almond milk, rice milk, soy milk, etc.)
1 cup of white raw cane sugar
1/2 teaspoon of vanilla powder
1 cup of blanched almonds
Blend until completely smooth!
This cream compliments our Vegan Gluten Free Chocolate Cake recipe perfectly! Feel free to leave us a comment below about how you used this recipe!

Copyright protected by Digiprove © 2014