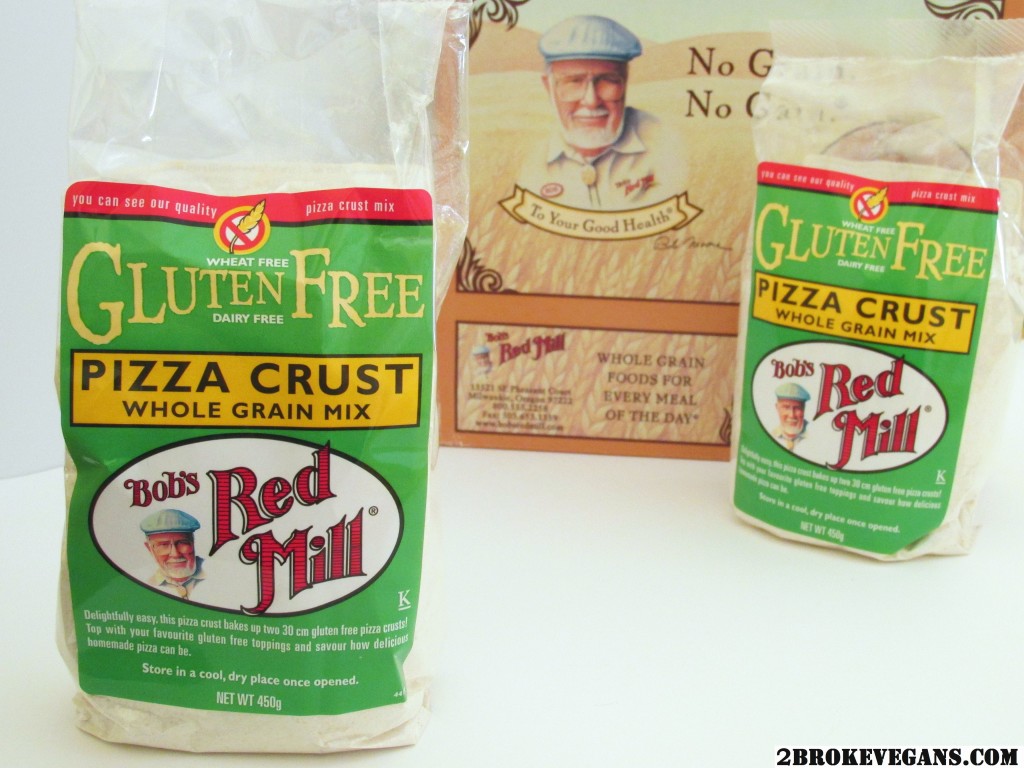 Today we are going to do a Bobs Red Mill Gluten Free Pizza Crust product review. I have quite a bit of experience with this flour mixture from Bob's Red Mill already. When I first began making homemade pizza in Minnesota this was my favorite flour mixture to use. When I found a way to acquire some of this flour here in Greece I was very happy! 
We bought two packs of the flour. Each pack of the flour has a packet of yeast inside and the flour mixture. It says on the package each pack will make two small to medium pizza or one large pizza. What they do not say is it will make one amazing stuffed crust pizza! I discovered this a little over a year ago now and could not wait to introduce Athanasia to it!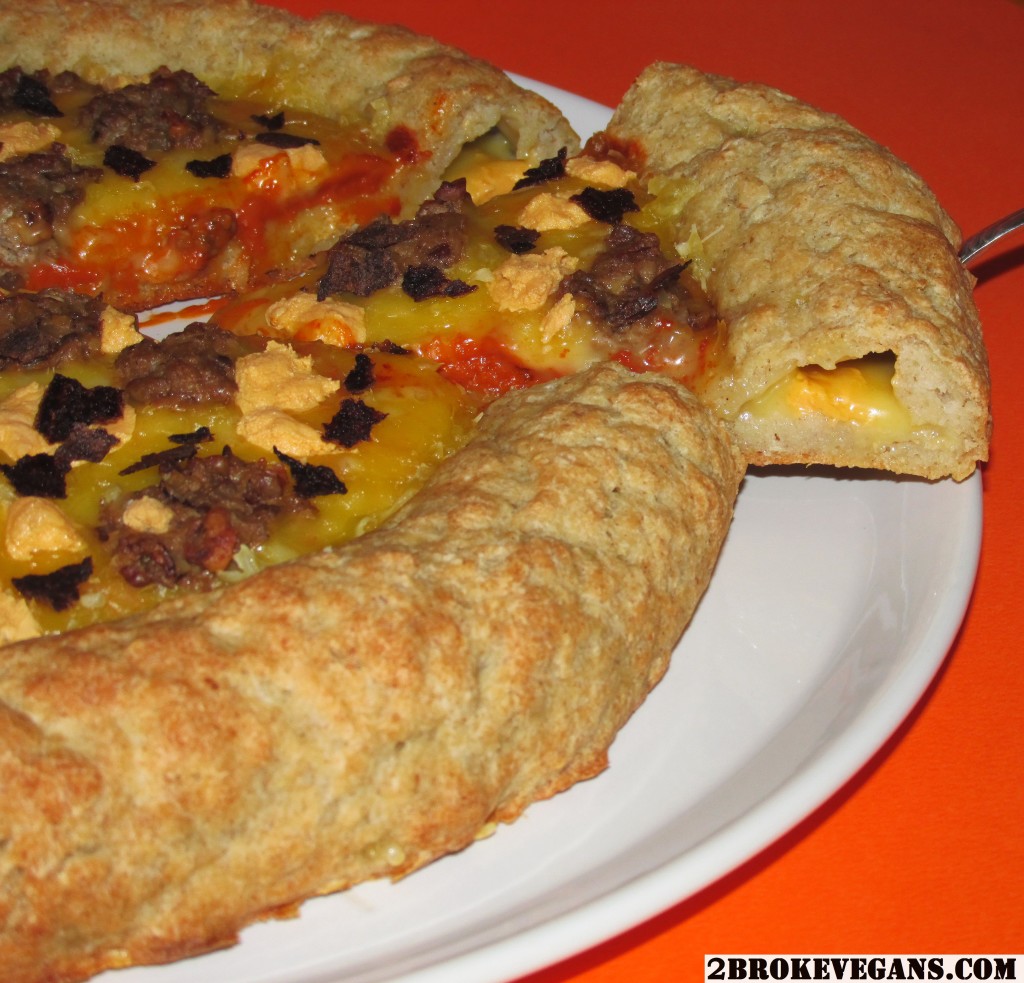 Now, back in Minnesota I remember following the instructions written on the package exactly as written and having great results. Here we are using a different oven obviously so we ran into something interesting. Of course we followed the instructions exactly as written for mixing the warm water with the yeast, adding two "eggs" worth of flax seeds and water as well as the olive oil. However, the package said to pre-bake the crust at 220° Celsius (428° F). We did this on our first pack we tried and the crust was almost baked all the way through and too brown around the outer crust. It should be noted we are using an old convection oven that does not usually bake anything evenly (much different than the newer model I was working with in Minnesota). It was still a very delicious pizza, but not photo worthy after baking the pizza long enough to allow the vegan cheese to melt after adding the toppings. The package says to bake for another 16 minutes or more after adding the toppings. Yikes!
So, what now? Time to make the second pack. We did this one at 180° Celsius (356° F) and it turned out almost perfectly. We pre-baked it for 9 minutes, removed it from the oven, added our toppings and baked it for about 17 minutes longer. It was amazing and delicious!
Regarding the stuffed crust: after the mixed dough has been covered for 20 minutes, you take about 2/3 of it to flatten into a circular flat "crust". Add a circular layer of shredded vegan cheese around the outer ring of the crust leaving about a finger's width between the vegan cheese and the outside of the crust. Then, using the dough you have left over, roll the outer edge of the dough slightly up and add the dough remaining over the top of the vegan cheese to connect the outer edge to the inner edge. Do this all around the crust and you will have a wonderful stuffed crust pizza! Pre-bake the crust and then pull it out of the oven to add your toppings. Bake it and enjoy! We made this delicious vegan bacon cheeseburger pizza with it (click here for recipe).
As you can see, I am a huge fan of this flour mixture from Bob's Red Mill and I would recommend it to anybody looking for a great gluten free non-GMO pizza crust! If you would like to know where to find it click here in Europe or click here in North America.