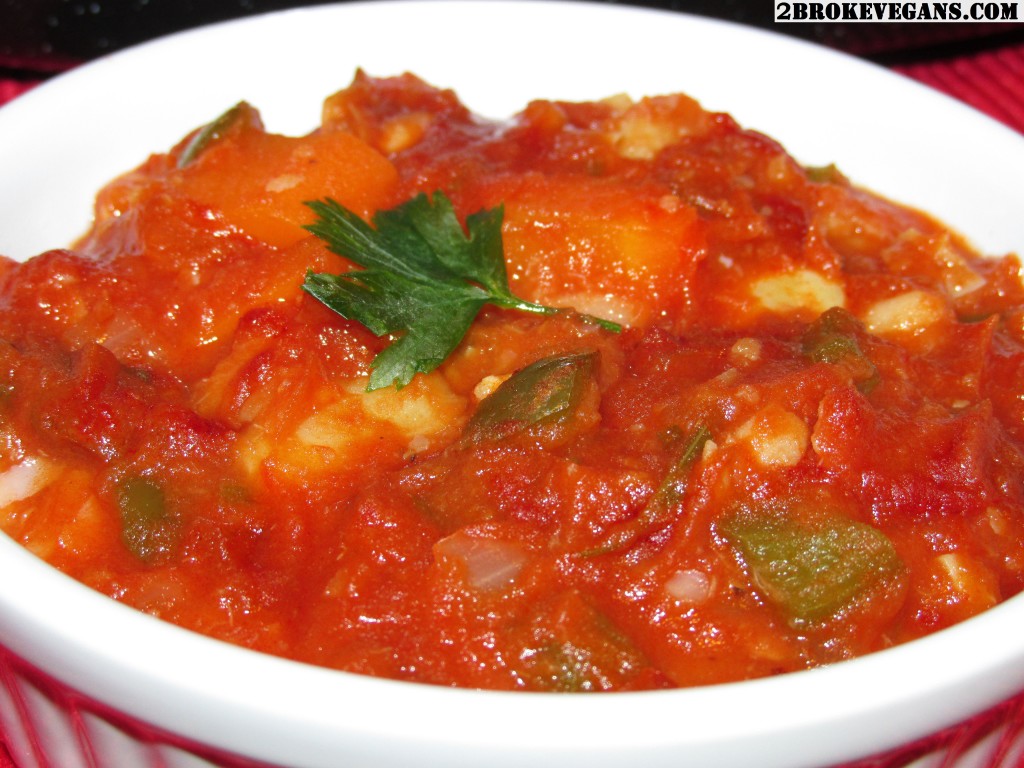 I love using an oven pot with a lid, I stole a small one from my mother and I use it when I want to give food amazing flavor! Traditional Greek beans with tomato sauce, carrots and peppers baked in the oven pot. Finally, some beans around here! Perfect for fasting and olive oil free 🙂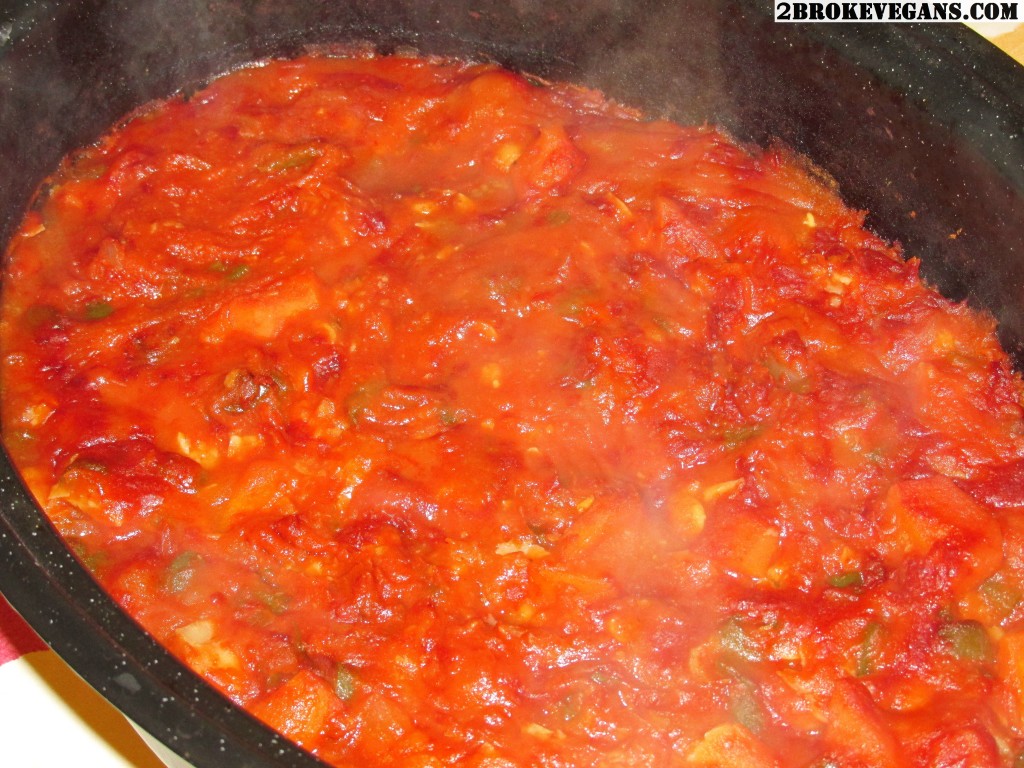 Ingredients
250 grams (about 9 ounces) of gigantes plaki (γίγαντες πλακί) beans or use navy beans in North America
500 ml (2 cups) of tomato juice
1 red onion, sliced
1-2 garlic cloves, chopped
Half of a green pepper, chopped
2 carrots, sliced
1/2 teaspoon organic raw cane sugar
Sea salt & pepper
Pinch of cinnamon
1 teaspoon of chopped fresh parsley
Soak the beans overnight. Then strain them and peel them so that they are not as heavy in the stomach!
Boil the beans in a large pot over medium heat for 15-30 minutes, in order to soften the beans up a bit but don't melt them as they will cook in the oven pot as well!
In a blender mix the tomato juice, raw cane sugar, sea salt, pepper and cinnamon. In the oven pot pour a very small amount of water, the tomato sauce, onion, garlic, and carrots. Stir and cover with the lid. Place in the oven at 170° Celsius (338° F) for about an hour and remove the lid for the last 10 minutes, this will give the beans a nice touch.
Serve with some vegan parmesan and enjoy!