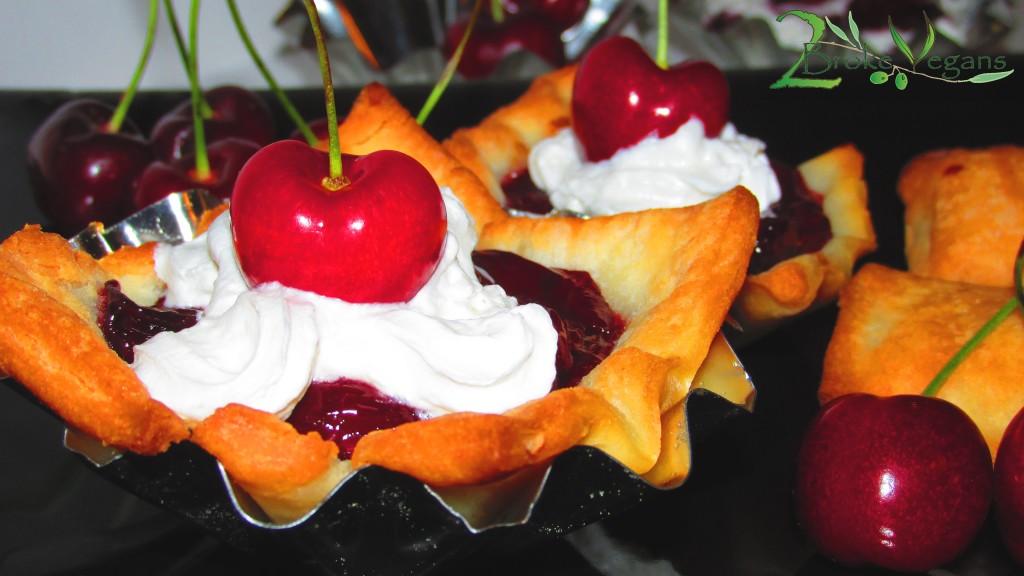 I love cherry pies! In fact, I think I just love cherries but it takes a bit of patience to make a good cherry pie filling using a limited amount of raw cane sugar. Most cherry pies recipes I have seen over the years use so much sugar in them and I am not quite sure why. I can understand it helps shape it into more of a syrup but I just do not want to consume that much sugar. So, here is how you can make a delicious cherry pie filling using only 1 tablespoon of raw cane sugar: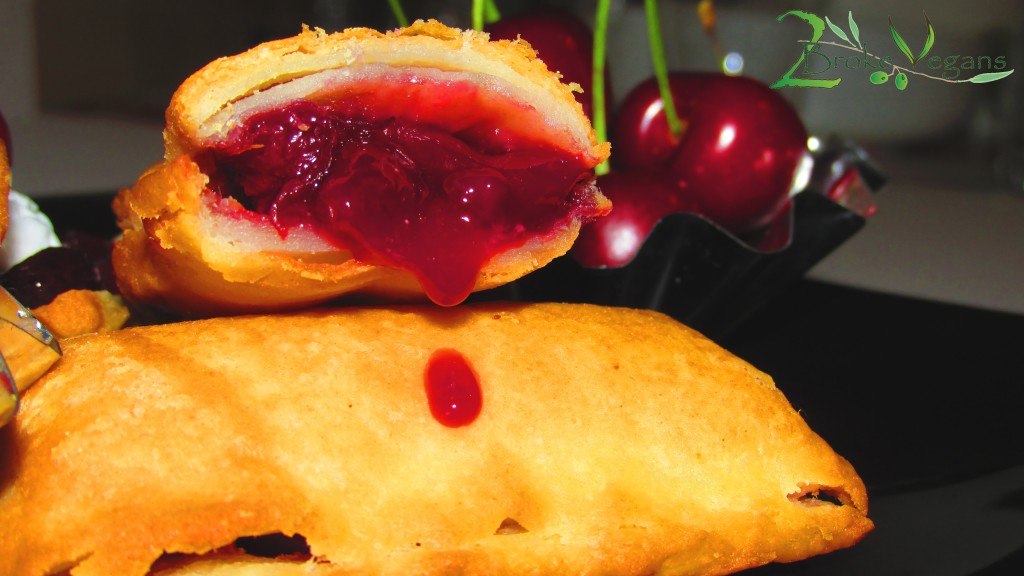 Ingredients:
3 cups of fresh or frozen cherries (pits removed if using fresh)
1/2 cup of water
1 Tablespoon of organic raw cane sugar
1/4 teaspoon of vanilla powder
2 teaspoons of corn starch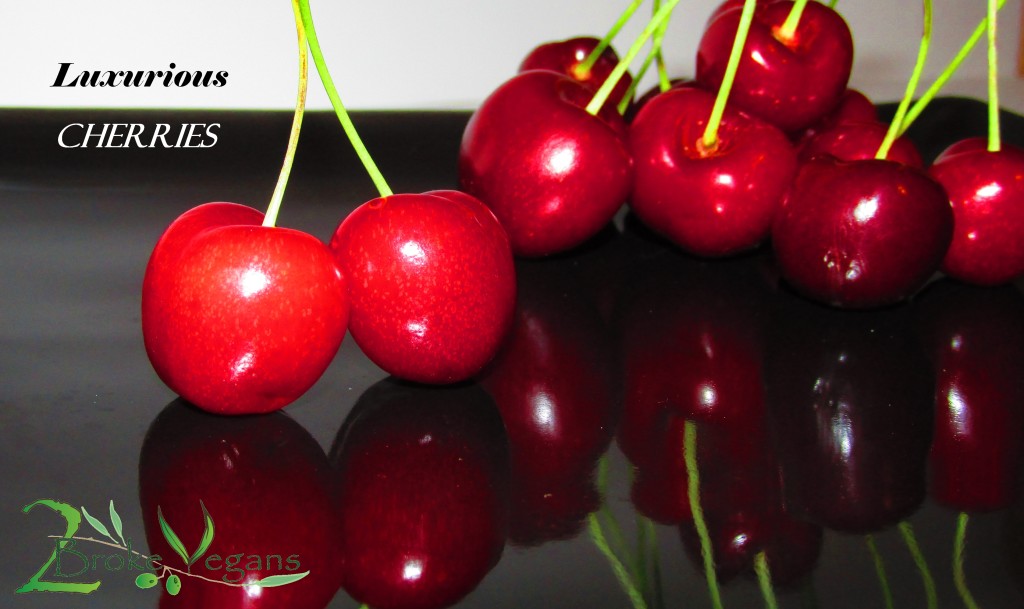 Instructions:
Place cherries in a medium sized sauce pan on the stove over medium-low heat
Keep stirring the cherries occasionally and once they have lost a lot of their juices add all the other ingredients
Stir occasionally over low heat until the filling thickens

We were originally going to make a cherry pie but we decided to try this Schar puff pastry mix out. Like most gluten free vegans we read the ingredient label 4 or 5 times before deciding to buy them from Botanica here in Patra. We were not huge fans of the flavor of them but they held together well. I guess if you are in a hurry and do not have time to make a good pastry mix on your own it is nice to have one ready.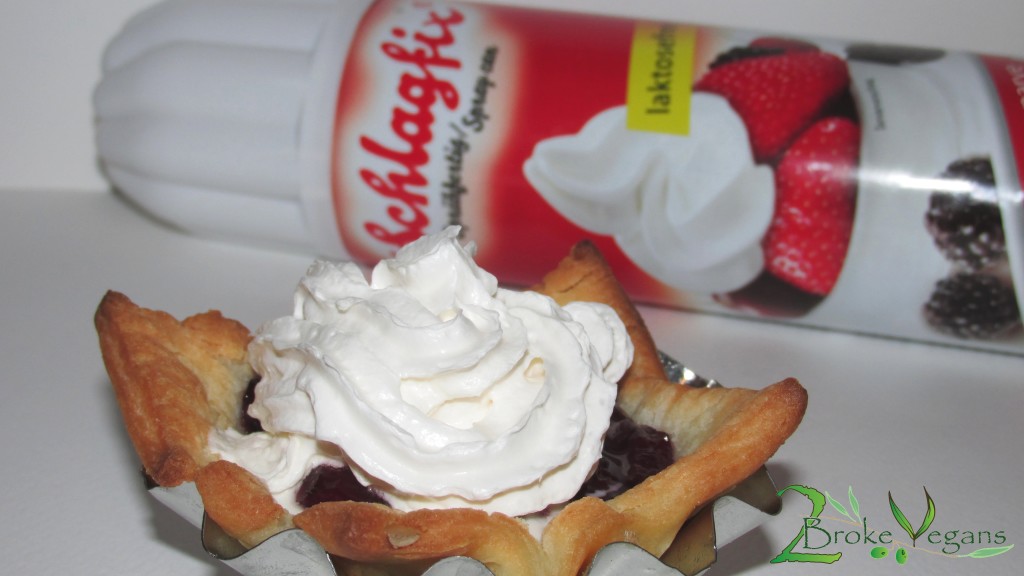 Also, we used this great vegan whipped cream from Schlagfix which we bought in Athens at Bamboo Vegan a while ago. This is a very good product, not bad for a vegan whipped cream! So if you are in the market for a good whipped cream, try it out.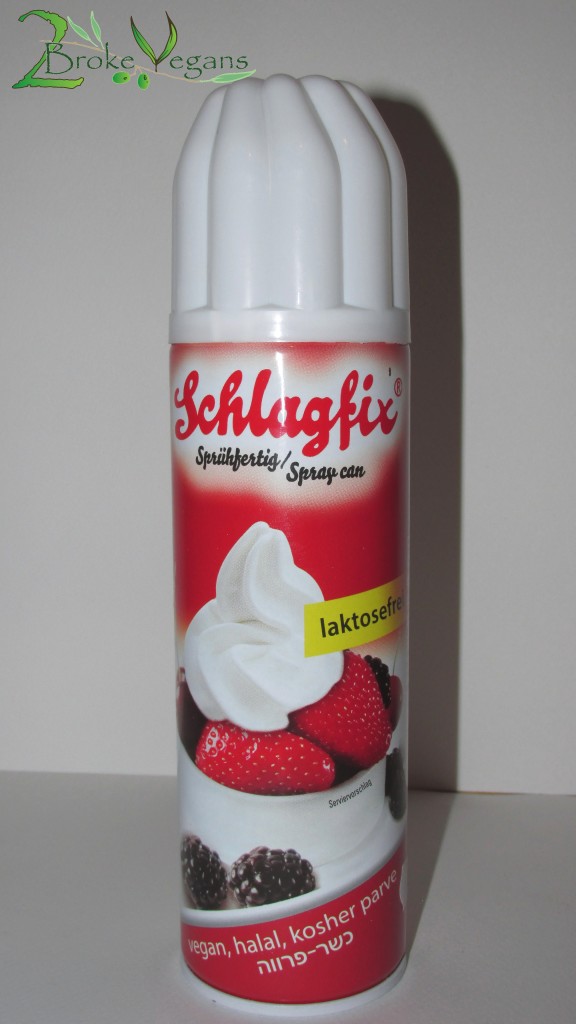 Have some cherries today 🙂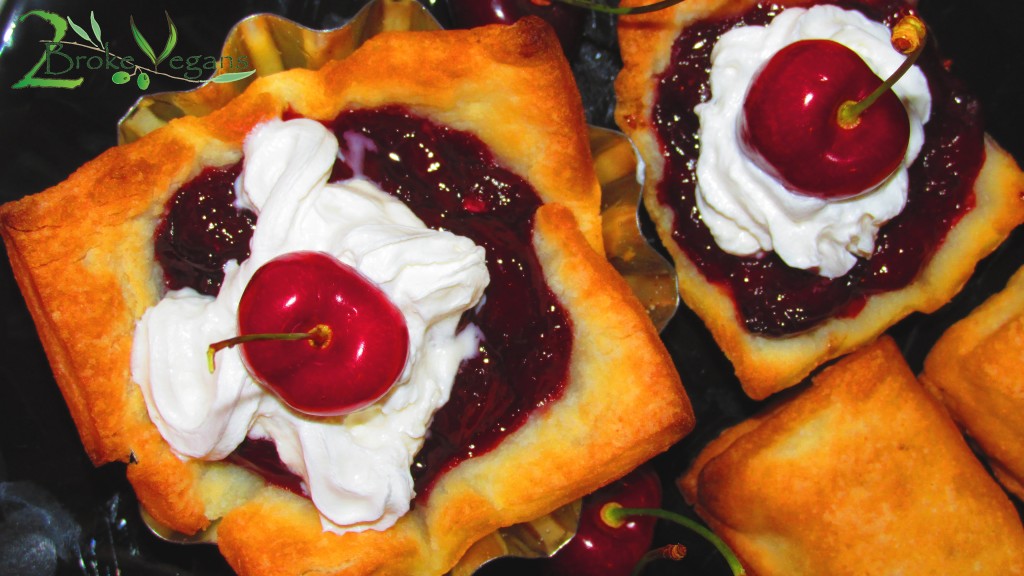 Copyright protected by Digiprove © 2014