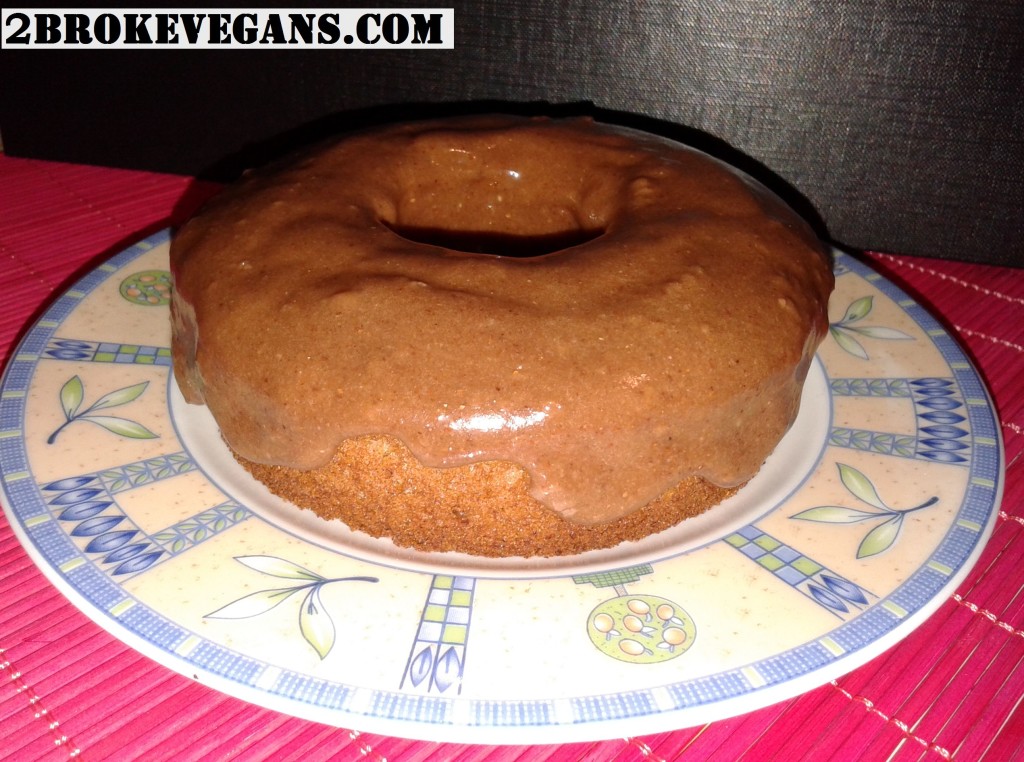 Yep it was good!
It has an amazing chocolate cream on top of the cake!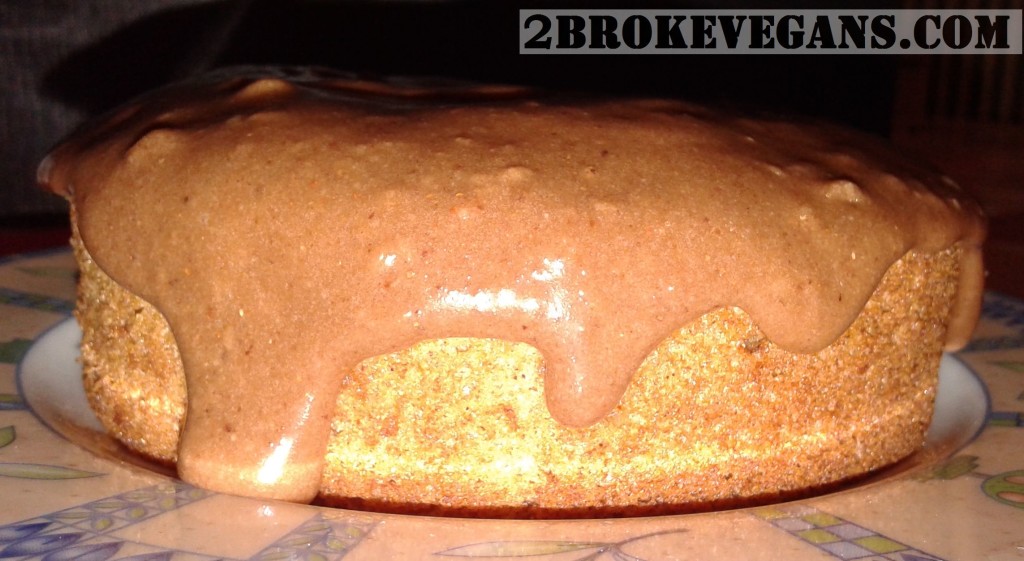 Ingredients for the chocolate cream cake bottom (this is a relatively dry cake, and serves the purpose of being dry enough for the luscious cream that will cover it to create balance!):
dry ingredients of the cake:
1 cup buckwheat flour
1/2 cup all-purpose self raising gluten-free flour
1/2 teaspoon of baking powder
1/2 teaspoon of baking soda
1/4 teaspoon of salt
1/2 a teaspoon of vanilla powder
wet ingredients of the cake:
1/2 cup agave syrup
1/4 cup of raw cane sugar
1/4 cup of brown sugar
1 cup of vegan milk (soy milk, almond milk, rice milk, hazelnut milk)
1/2 cup of sunflower seed oil
1 tablespoon of apple cider vinegar
In a bowl, whisk the dry ingredients well. Set aside. In another bowl, mix the milk with the sugar well and then add the rest of the ingredients. You need the vinegar because it will help keep the cake somewhat moist!! No worries, no flavor of it will stay to remind you that you used it. Now mix the dry ingredients with the wet ingredients into the wet ingredients bowl and this is your cake batter!
In a large, large pan that you have buttered well, pour the cake batter, carefully, so it evenly spreads all over the pan, and still has an even surface. Keep in mind it will rise!
I baked it at 150° Celsius (302° F) in a preheated oven for about 18 minutes (until a knife comes out clean).
The secret for a good cake is to not open the oven within the first ten minutes,otherwise it will not rise. When you want to know if it is done, poke a thin knife or a toothpick in the fattest part of the cake. If the tool comes out clean (with no liquid or crumbs) , then the cake is ready!
Once the cake cools a bit, pour your cream on top and spread it evenly! While the cake is cooling, make your cream.
Here is the recipe for the chocolate cream:
Ingredients
1 cup of almonds
1 cup of cashews
200 ml (1 cup) of almond cream
2 cups of raw cane sugar
2 Tablespoons of cacao organic powder
1/4 teaspoon of sea salt! (this brings all the magic out of the chocolate!)
Mix well in a powerful mixer or blender, spread the cream on top of the cake bottom and eat hot for maximum pleasure!! Don't be ashamed to love your cake!