We are feeling festive this week as Christmas approaches so we made these easy to make Christmas brownies! The process is pretty quick too. Here is how we made them: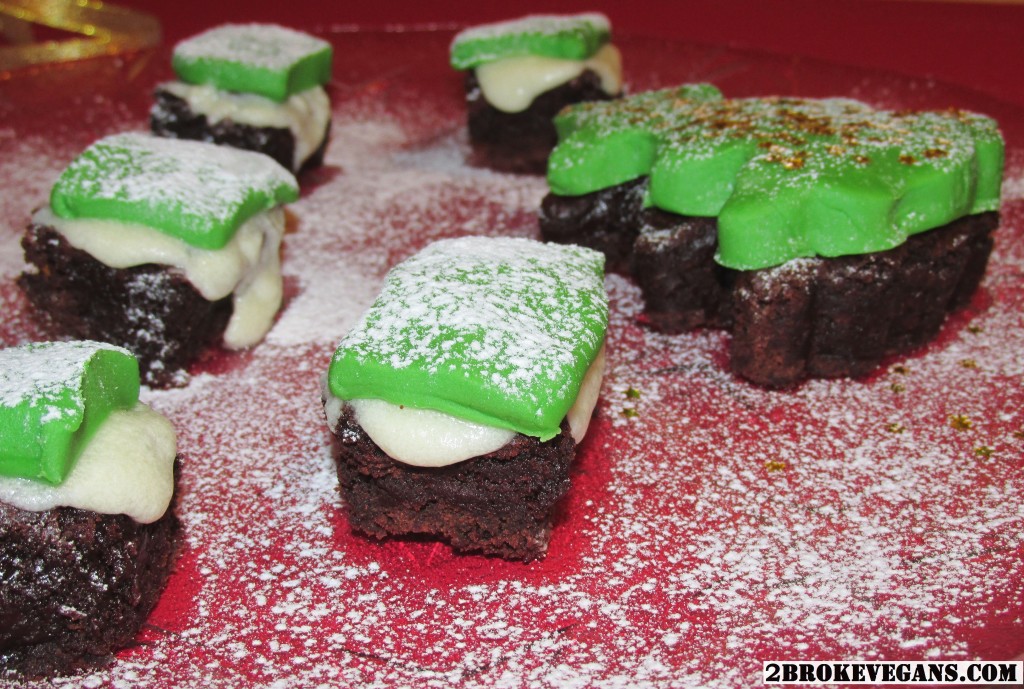 Ingredients:
1 cup of gluten free self raising all purpose flour
5 Tablespoons of cacao powder
1/2 cup of organic raw cane sugar
1/4 teaspoon of sea salt
4 Tablespoons of organic vegan butter
1/4 cup of vegan milk (soy milk, rice milk, almond milk, etc)
Preheat oven to 160° Celsius (320° F)
In a medium to large mixing bowl whisk together the flour, cacao, sugar and salt. Then add the vegan butter. Work mixture with your hands until it becomes crumbly after the butter has been mixed in completely. Now pour in the vegan milk and continue working the mixture with your hands until distributed evenly. To make thicker brownies you can double the recipe.
Press the mixture into your pan until it stretches to all the corners and has an almost flat surface. Bake for 8 to 10 minutes and allow them to cool completely before adding frosting.
We made our vanilla butter-cream frosting (click here for recipe) for the brownies.
We did some research and found a gluten free vegan ready to roll icing as well since I am still developing our own way to do colored frosting.
Merry Christmas!