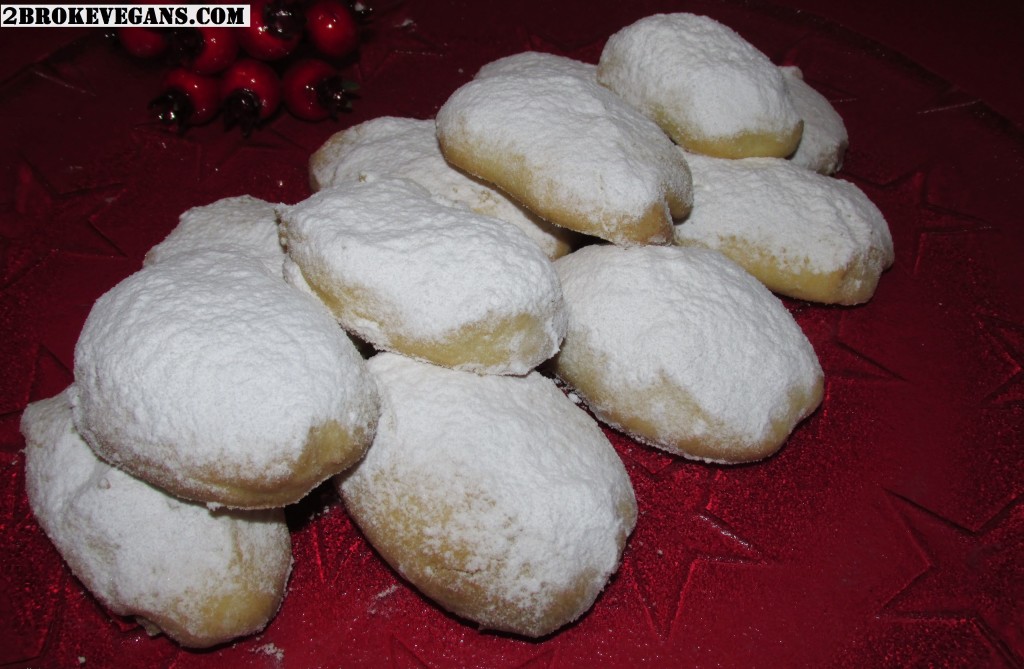 These are traditional Greek Christmas biscuits which you see everywhere if you walk around this time of year in Greece. They are very simple, easy and enjoyable. Everybody who makes them gives them a different flavor and aroma! For example, some people use ouzo or liquor; others use orange zest and juice. I feel the most traditional flavor and aroma combination comes from edible flower water you can spray them with.
Ingredients for 12 biscuits:
½ cup of sunflower oil
¼ cup of olive oil
1/8 teaspoon of vanilla powder
2 tablespoons of powdered sugar
2 1/2 to 3 cups of gluten free self raising all purpose flour
Flower water for spraying on them in the end (optional)
Preheat the oven to 150° Celsius (302° F)
With a powered mixer blend oils, sugar and the vanilla powder. Slowly start adding the flour while mixing. You want the dough to be soft and fluffy, not too runny but able to form a little circle. Bake for 8 minutes in convection mode or 8 to 12 minutes in convention mode.
When you pull them out of the oven spray with a small amount of flower water.
Dust them with powdered sugar on top for garnishment.
Done!
Oh, and for all of our fellow Seinfeld fans out there… Happy Festivus!