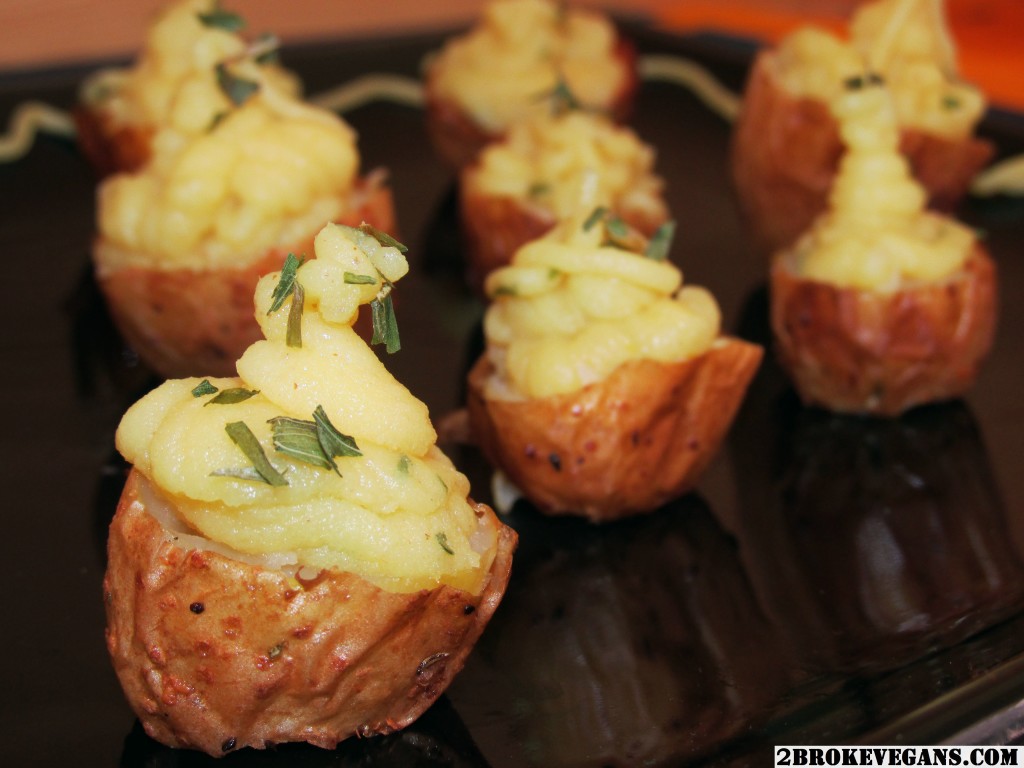 I recently had my wisdom tooth removed and Jake is constantly providing me with smoothies and blended food, as if I am 3 months old! Yes I have to, but still, I am a tee wee jealous of food that is delicious you can actually bite into. Like these devilish baby potatoes I made the day before the surgery. May I say, bad idea to write down this recipe after I had the tooth removed, because now I am drooling!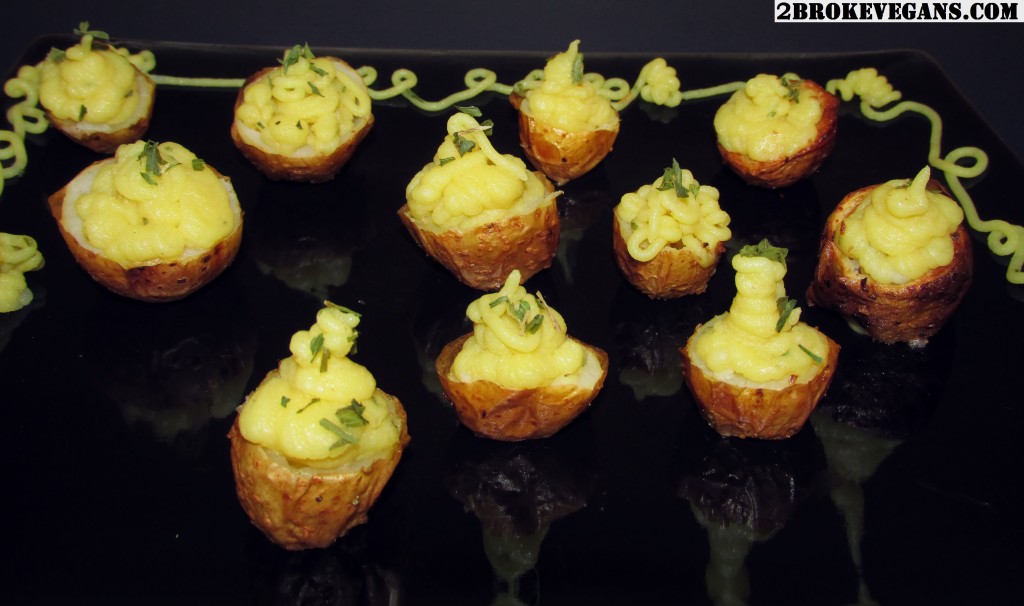 Maybe we can make them and then blend them? Jake dear?? 🙂
Ingredients:
10 baby potatoes
2 tablespoons of olive oil
1/2 teaspoon of sea salt
1/2 teaspoon of garlic powder
1/2 teaspoon of rosemary
For the filling:
1 big potato
1/2 tablespoon of mustard
1/2 tablespoon of maple syrup
1/2 tablespoon of chives, dried
Preheat your oven to 180° Celsius (356° F). Wash the potatoes very well, cut them in half in the middle (crosswise not lengthwise) and mix them with the olive oil,  sea salt,  garlic powder and rosemary.  Place them on parchment paper without touching each other and bake them for 20-30 minutes.
Wash, peel and boil the potato (cut in smaller pieces for a faster boil) until it is soft. Then put it in a mixing bowl with some olive oil, mustard, maple syrup and chives and mash well until it is creamy. Taste and add mustard or maple syrup accordingly. Keep it warm.
When the baby potatoes are done, remove them from the oven and let them cool down for a few minutes. When you can hold them, use a sharp pointy knife to cut out most of the flesh and their bottom, so you can stand them on the plate and fill them with the creamy mashed potato, using a spoon or a pastry bag.
Serve right away and try not to eat too many while you are making them 😉

Copyright protected by Digiprove © 2014