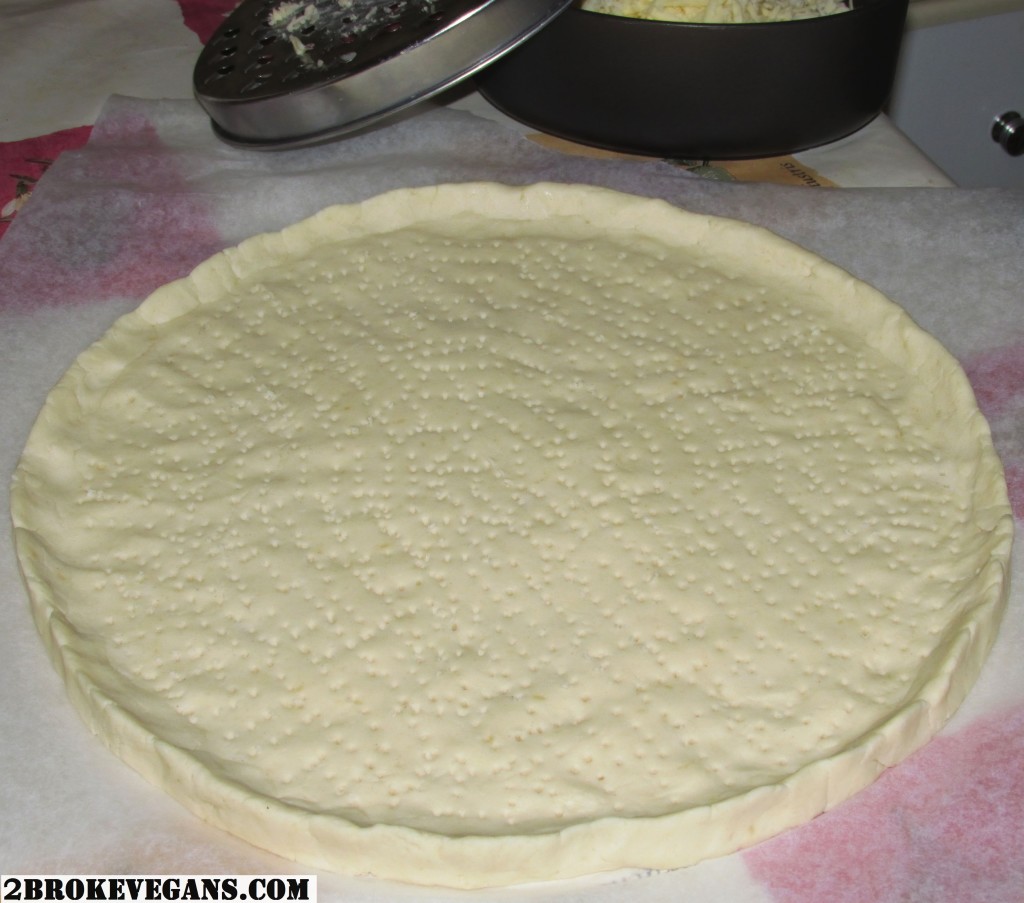 Let's take a look at how to make a very simple and easy gluten free vegan pizza crust! Here is how it's done:
Preheat your oven to 160° Celsius (320° F)
Ingredients for the crust:
In a bowl, mix the flour, sea salt, raw cane sugar and butter. Work the mixture with your hands until the butter and the flour are mixed. It should become crumbly. Next, you will pour the cold water one tablespoon at a time into the mixture. Continue working the dough with your hands and fists until it becomes consistent.
Once the dough becomes consistent, move it onto a sheet of parchment paper and patiently spread it by flattening it. You can do this using your hands or a rolling pin. I always use my hands and spread it from the middle out to the edges. I try to keep the overall shape resembling a circle. This recipe works best as a thin crust pizza so the goal is to not make it too thick or too thin. Once you have your desired thickness, roll up and over the outer edges to form your outer crust of the pizza. Again, try your best to make something resembling a circle!
With a fork, poke holes on the bottom of the crust so it will bake nice and evenly. The heat distributes nicely throughout the crust this way. Put it in the oven at 160° Celsius (320° F) for 3 to 5 minutes to pre-bake it. Take it out of the oven to turn it into a pizza!
We love this pizza dough recipe with our Gluten Free Vegan BBQ Chicken Pizza (click here for recipe)!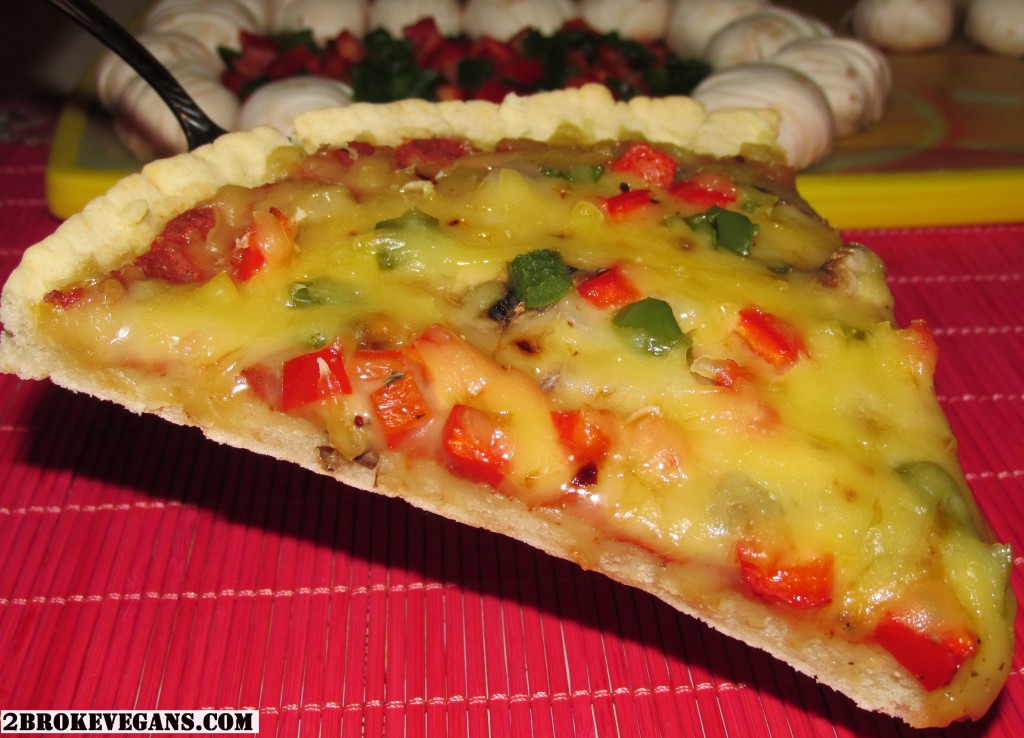 Copyright protected by Digiprove © 2014