Winter is not officially over yet so why not squeeze one more soup on the menu? This easy pumpkin soup recipe can be made in 20 minutes or less in a large blender. Of course, you can still use this recipe to make it the more traditional way on the stove and food processor if you would like. This is another recipe in our serious of nutritious vegan foods we are doing this week with  vegan nutritionist Dimitra Makrigianni!
Ingredients:
1 cup (240 ml) of unsweetened soy milk
1/4 cup (60 ml) of unsweetened full fat coconut milk
400 grams (14 oz) of pumpkin flesh
60 grams (2.1 oz) of a red onion, peeled (about 1/2 of an average sized onion)
10 grams (0.35 oz) of a celery stalk (about 3 inches/7.6 cm of a thick celery stalk)
30 grams (1 oz) of a carrot (1 small carrot)
80 grams (2.8 oz) of a tomato (about 1/2 of a medium sized tomato)
2 small to medium garlic cloves
1/4 teaspoon of paprika powder
1/2 teaspoon of ground nutmeg
1 1/2 teaspoon of sea salt
Dash of ground black pepper
1/8 teaspoon of ground cinnamon
1/4 teaspoon of dried thyme
Dash of ground allspice
1/8 teaspoon of dried parsley
1/8 teaspoon of coriander
1 teaspoon of olive oil
1 teaspoon of lemon juice
2 Tablespoons of maple syrup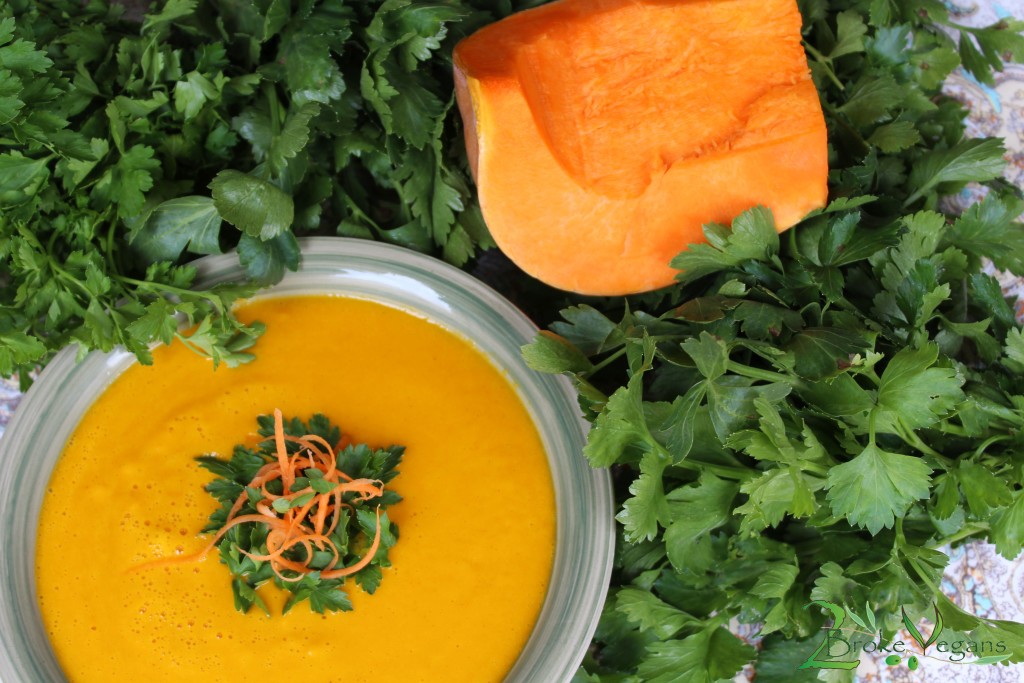 Instructions for blender:
Add all ingredients into blender.
Blend on highest speed for 8 to 10 minutes or until soup is completely smooth and steam is rising from it.
Allow soup to cool off a bit and serve!
Instructions for traditional stove process:
Add pumpkin flesh and carrot to pot. Boil until they become soft enough to mash.
Dice the onions and celery.
Mince the garlic.
Add all ingredients to food processor and process until it becomes smooth.
Heat up on stove before serving.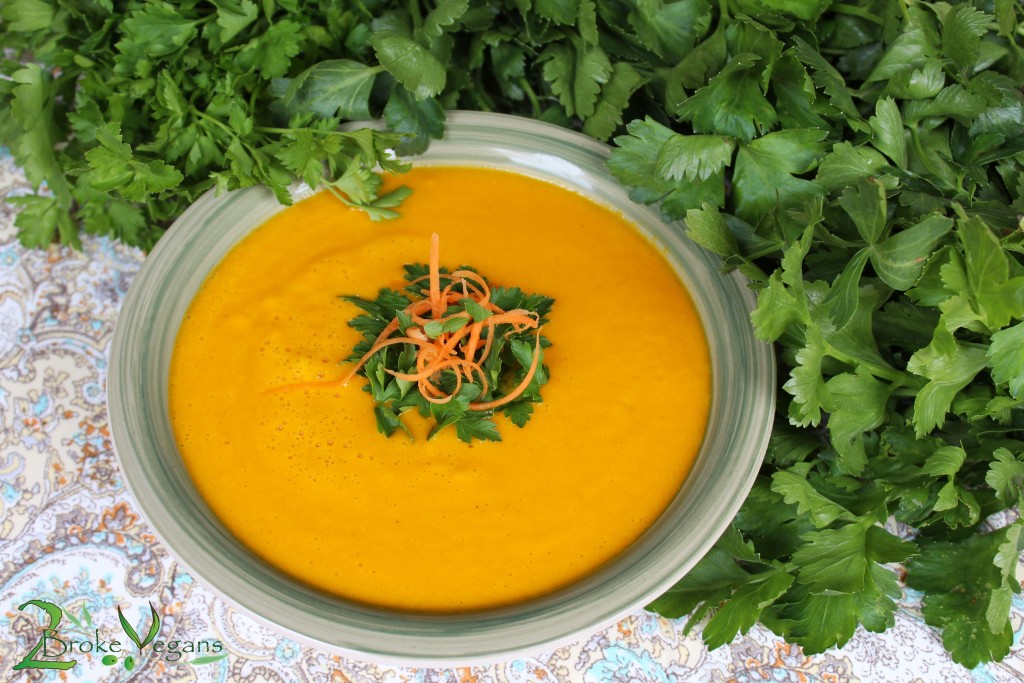 Copyright protected by Digiprove © 2015