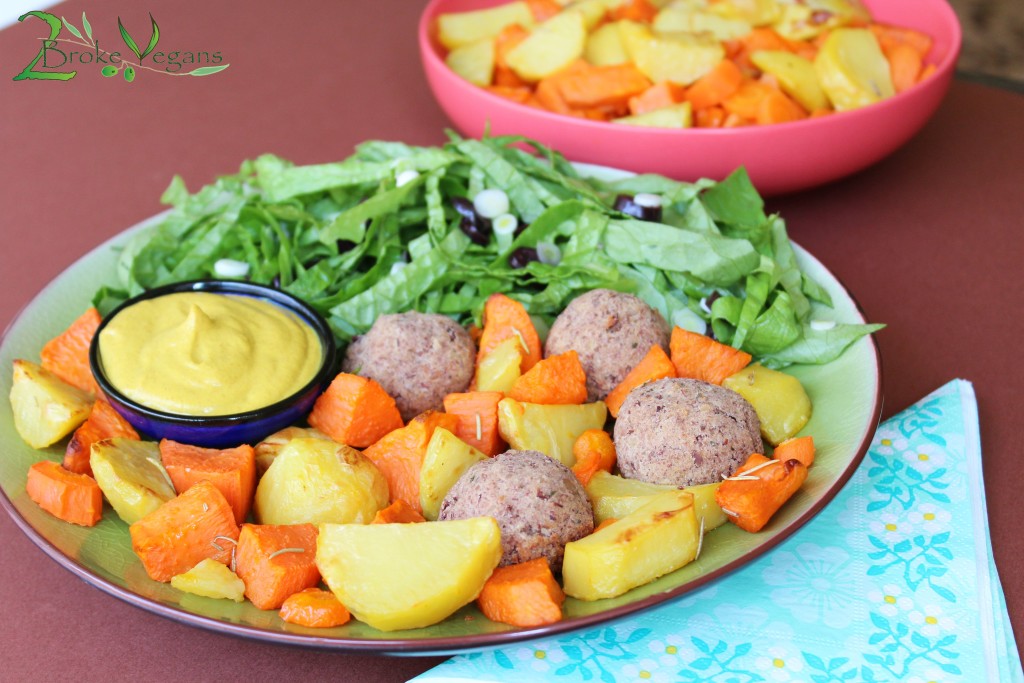 We spent more time deciding what to call this recipe than we did typing it up. Athanasia's first idea was to call it beanballs. I tried to explain to her what a beanball was in baseball terminology but she still does not quite understand. Needless to say, we decided Greek vegan keftedakia was the way to go. This is another installment in our nutritionist series we are working on with Dimitra Makrigianni. This recipe, in it's entirety represents a nutritious complete luncheon plate.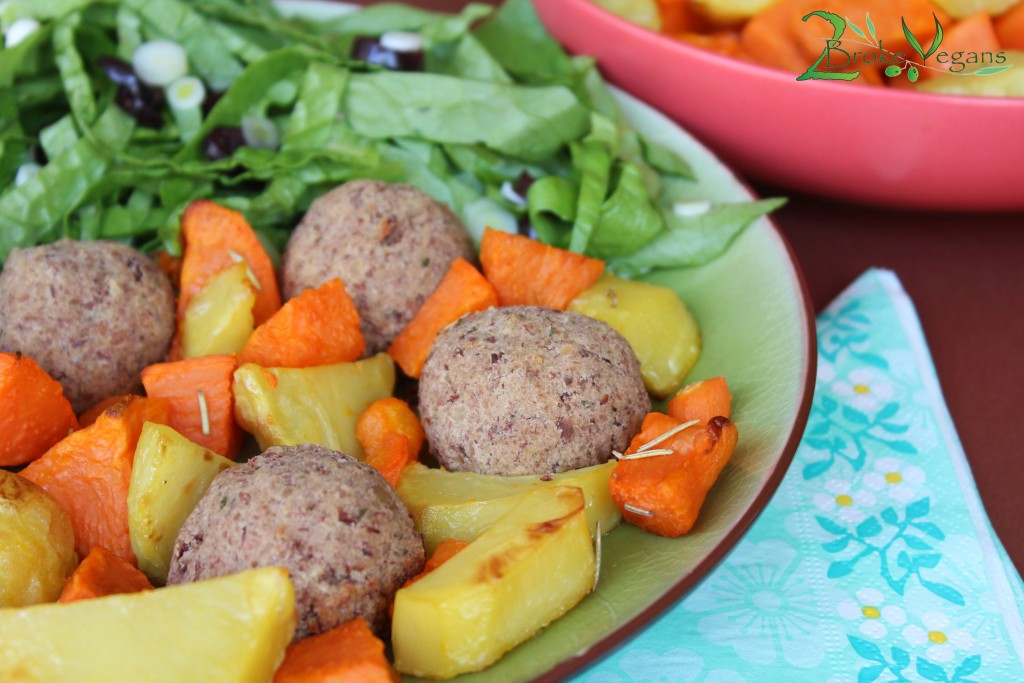 Greek vegan keftedakia from kidney beans (makes around 15 keftedakia):
1 cup (200 grams or 7 oz) of kidney beans
1/2 of a red onion, peeled (90 grams or 3 oz)
3/4 teaspoon of ground cumin
3/4 teaspoon of sea salt
1/4 teaspoon of dried oregano
1/4 teaspoon of mustard powder
a dash of ground allspice
a dash of ground black pepper
1/2 teaspoon of apple cider vinegar
3 teaspoons of corn starch
3 Tablespoons of  olive oil
3 Tablespoons of grated tomato
Instructions:
Boil beans in water for about 1 hour or until soft but not melted.
Strain them.
Add the beans and all the ingredients into a blender or food processor. Mash them (in small doses in the food processor).
Preheat the oven to 160° C (320° F)
Roll the mixture into balls and place them on parchment paper.
Bake for about 20 minutes or until they are a bit dry on the outside but not burnt.
Note from Athanasia: they are supposed to be a bit dry when served without a tomato sauce. That's how traditional Greek keftedakia are! Of course Greeks usually fry them, but these are pretty good, even if they are baked.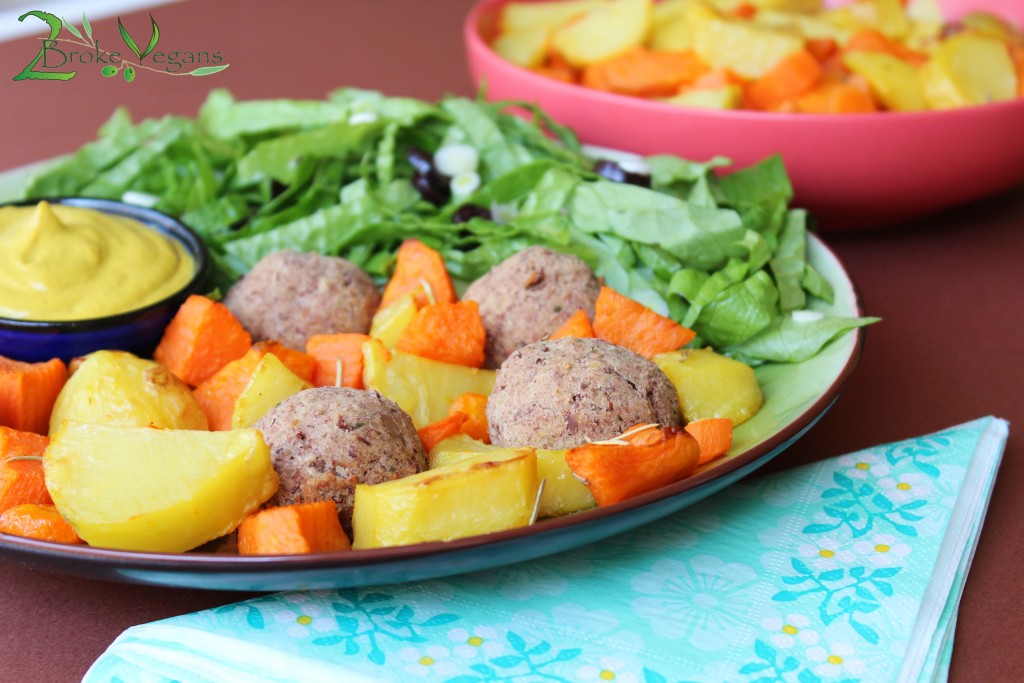 Ingredients the baked potatoes, sweet potatoes and carrots:
1 big sweet potato, peeled and chopped
1 big potato, peeled and chopped
1 medium carrot, peeled and chopped
Sea salt
Dried rosemary
2-3 teaspoons of lemon juice
2 Tablespoons of olive oil
Instructions:
Pre-heat oven to 170° C (338° F)
In a large pot boil potatoes, sweet potatoes and carrots for 10-15 minutes.
Strain vegetable and place them on parchment paper.
Whisk the sea salt, rosemary, lemon juice and olive oil together. Brush the mixture on the vegetables covering all sides of them.
Place in the oven and bake for 8-10 minutes or until they form a nice crust on the outside without burning.
Serve with the Greek vegan keftedakia and enjoy!

Copyright protected by Digiprove © 2015