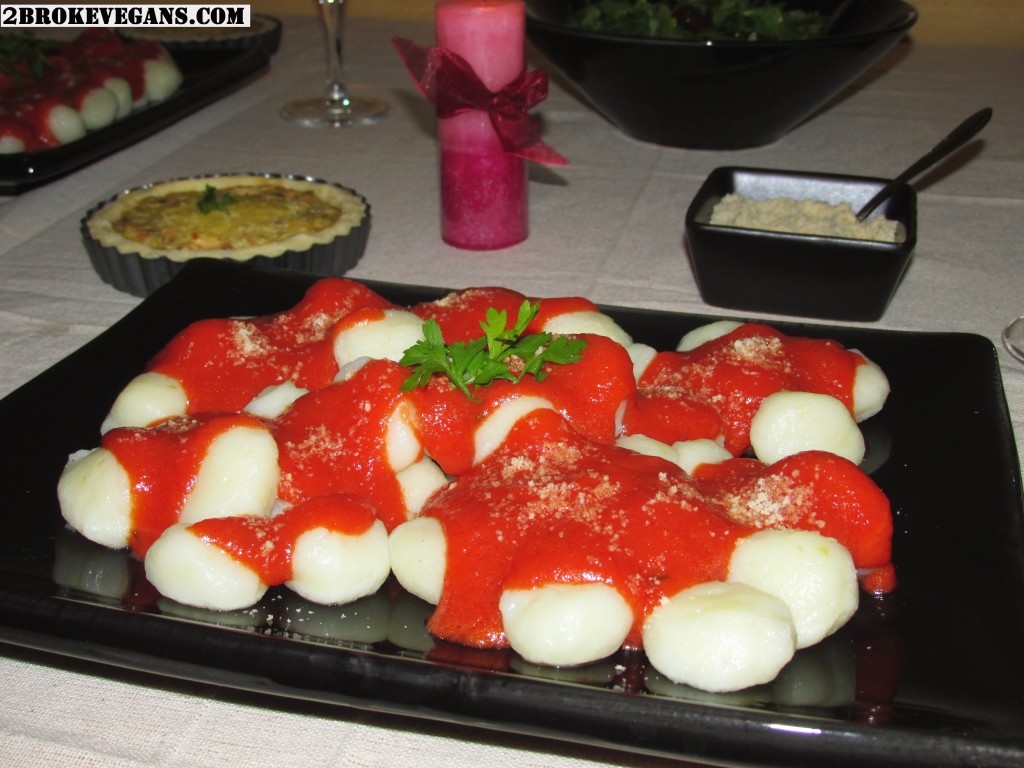 Gluten free potato gnocchi! Here is a recipe to make your own gnocchi. Usually served  with an easy sauce; such a delightful and savory food!
Ingredients:
Wash the potatoes and boil them with their skin on until they are very soft. Then, peel them and mash them using a fork or a food mill. We mashed them using a fork, and they turned out great!
Now, add the sea salt, xanthan gum and flour. Combine everything using your fingers until you get a stretchy dough that doesn't stick to your hands.
Lay this dough on a floured surface. Take a part of the dough and roll it out to make a lean "snake". Cut small pieces and roll them on the flour a bit, and then give them the shape you wish for them to have.
Boil some water in a medium to large pot. Add the potato gnocchi to boiling water (but not all of them at once, you do not want them to stick together so do not crowd the pot). Wait for them to float to the surface of the water. Allow them to bob at the surface for 10 to 15 seconds before removing them. Strain them and serve them warm with a nice Italian sauce (click here for our sauce recipe)! Enjoy 🙂