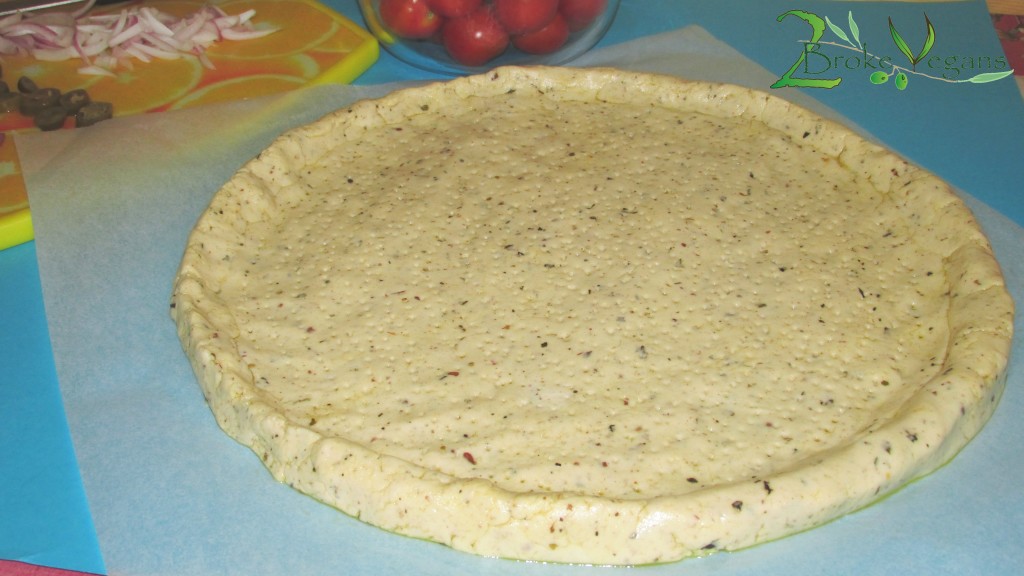 It should be no secret to our readers by now how much I love pizza. I had developed this recipe for a gluten free vegan Italian pizza crust right before our raw vegan challenge and it was one of the last things we ate before the challenge. We both loved it and so I wanted to make it again. A good Italian pizza crust has to have the right blend of herbs in it or else it will either lack flavor or be too overpowering.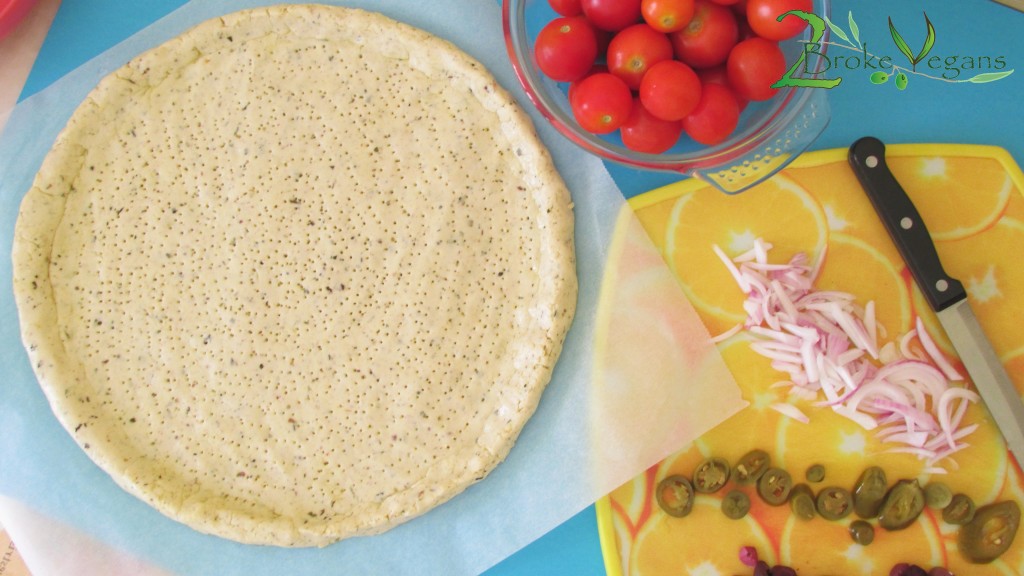 Ingredients:
2 1/2 cups of gluten free self raising flour
95 ml of olive oil
1 teaspoon of sea salt
1 Tablespoon of maple syrup
14 Tablespoons of water
1/4 teaspoon of dried parsley
1 teaspoon of dried basil
1/2 teaspoon of dried oregano
1 Tablespoon of ground flax seed powder
Dash of garlic powder
Instructions:
Combine all dry ingredients in a large bowl and whisk until mixed thoroughly and evenly
Add wet ingredients and work the dough with your hands until mixed thoroughly
Cover with a towel and allow to settle while pre-heating the oven to 150° Celsius (302° F)
After about 15 to 20 minutes, shape your pizza crust on a pizza pan or piece of parchment paper
Using a fork, poke holes along the bottom of the crust
Pre-bake the crust for 5 minutes
Add your toppings and place pizza back in the oven for 15 minutes. The crust should be soft to the touch and not burnt anywhere
That's how we made this amazing crust and we really love it's flavor! Give it a try, you won't regret it!

Copyright protected by Digiprove © 2014