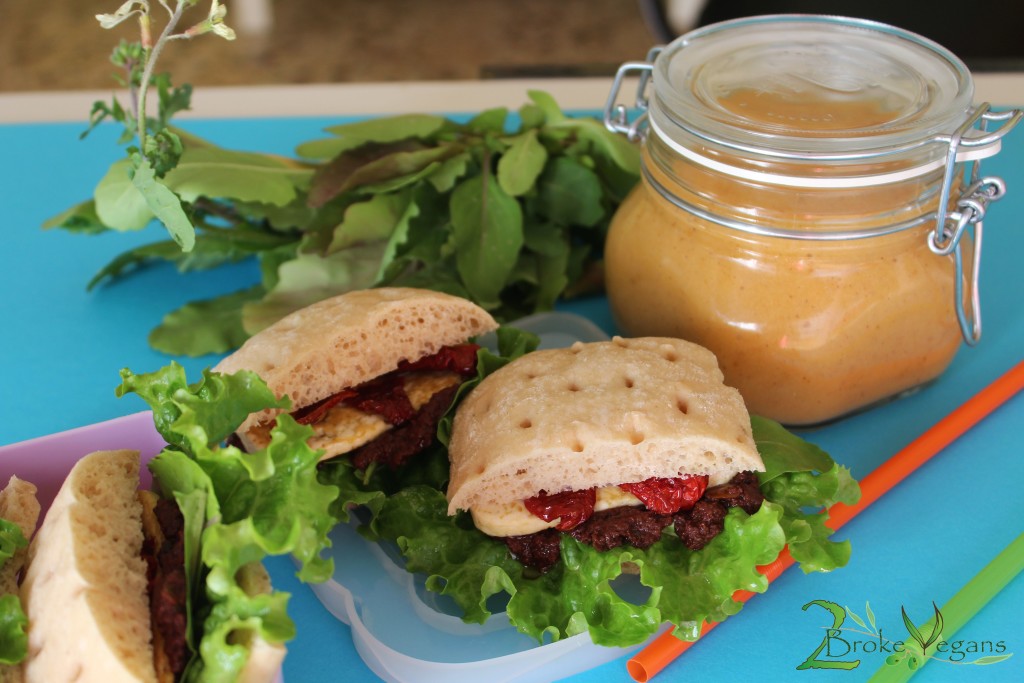 This baked tofu sandwich with a smoothie is a lovely idea for a vegan gluten free snack to take with you to school, work or a picnic! The baked tofu sandwich is satisfying and is perfectly complimented by the smoothie you can bring with you in a mason jar. We worked a lot until we could figure out a way to make tofu tasty and colorful without frying it, and we are proud to present you with the results. This is another recipe idea by Dimitra Makrigianni who is a nutritionist we are working with to create a vegan nutrition project this week.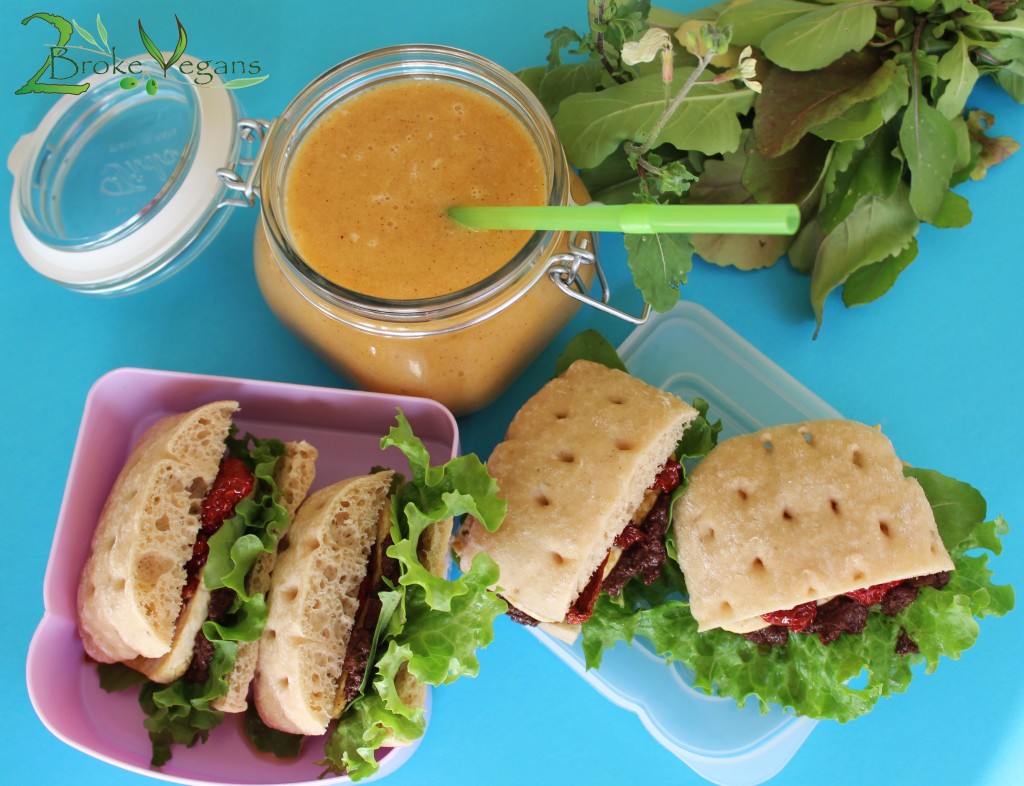 Ingredients for the Baked Tofu:
200 grams of firm tofu
2 cups (400 ml) of water
2 Tablespoons of olive oil
1 teaspoon of sea salt
1/2 teaspoon of ground ginger powder
1/4 teaspoon of curry
1/4 teaspoon of tumeric
1 Tablespoon of lemon juice
Instructions for the Baked Tofu:
Strain the tofu from the excess liquid by gently pressing it against a cutting board. Slice it but be careful not to slice it too thin or it will fall apart.
Whisk all the other ingredients in a large bowl for the marinade. Place the tofu slices in the bowl. Make sure the slices are covered with the marinade. Marinade overnight (12 to 24 hours).
Preheat your oven to 160° C (320° F).
Pour some of the marinade in an oven safe pan.  Add the tofu slices. Bake for 10 minutes. Flip them over with a spatula and bake for 10 more minutes.
Remove from oven and get ready to make your sandwiches!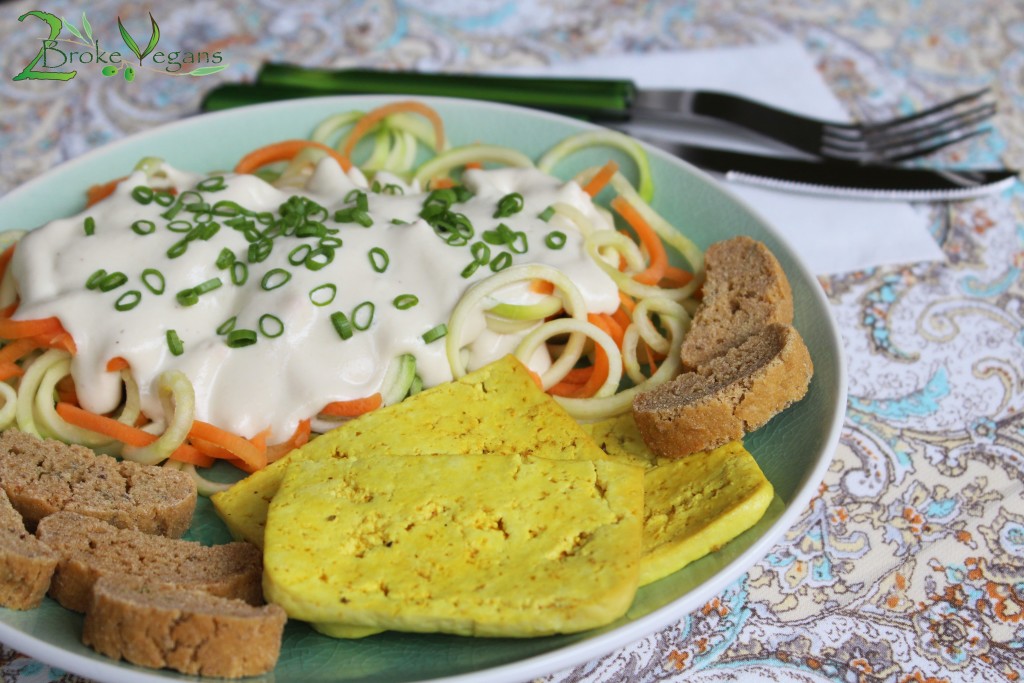 Ingredients for the sandwich:
Gluten free vegan bread (click here for a recipe)
Baked Tofu
Lettuce
Arugula (Salad Rocket)
Sun-dried tomatoes
Olive paste
Ingredients for the smoothie (makes about 500 ml or 16.9 fl. oz.)
2 blood oranges
2 normal oranges
1 carrot, peeled
1 banana
Add all the ingredients to a blender and blend until smooth. If you don't have a blender you can juice the oranges and mix all the ingredients in a food processor.
Strain the smoothie into a mason jar if you are on the go! Or you could use a glass if you are eating at home.

Copyright protected by Digiprove © 2015