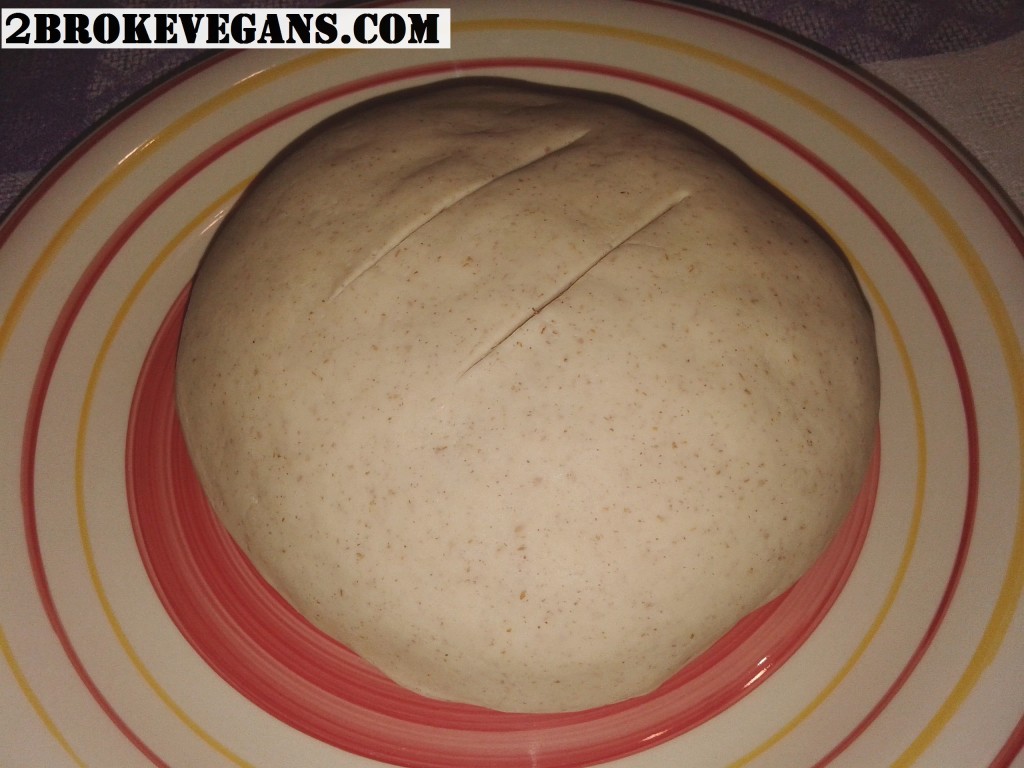 We bought something called gluten substitute from Orgran and gave it a try to make our dough better. As you might have noticed, gluten free breads are not puffy, and the dough is not stretchy. Well, the gluten substitute does the trick as promised! Here is our improved gluten free vegan dough, with the appropriate addition of the substitute:
In a large bowl or blender add:
1 1/2 cups (300 ml) of water or warm water if using a mixing bowl
2 Tablespoons of olive oil
2 Tablespoons of ground flax seeds (this is your egg replacement)
1 1/2 teaspoons of sea salt
2 teaspoons of sugar
Once the water is warm (if it's too hot for your finger than it is too hot for the yeast!) you will add:
2 teaspoons of organic, gluten-free baking yeast
Whisk the yeast in until smooth. Let this mixture sit for about 5 minutes.
Then add:
3 1/2 cups of gluten-free all purpose flour
We did the math for you and we figured out that for the 50 tablespoons that these 3 and a half cups of flour are, you will need
10 Tablespoons of gluten substitute.
Mix this together until flour cannot be seen at all anymore. And work the dough very well!! Don't loose faith, it seems tricky but eventually works out.
You can use this recipe in so many ways! The outcome is very appetizing and you can finally have a good dough 🙂