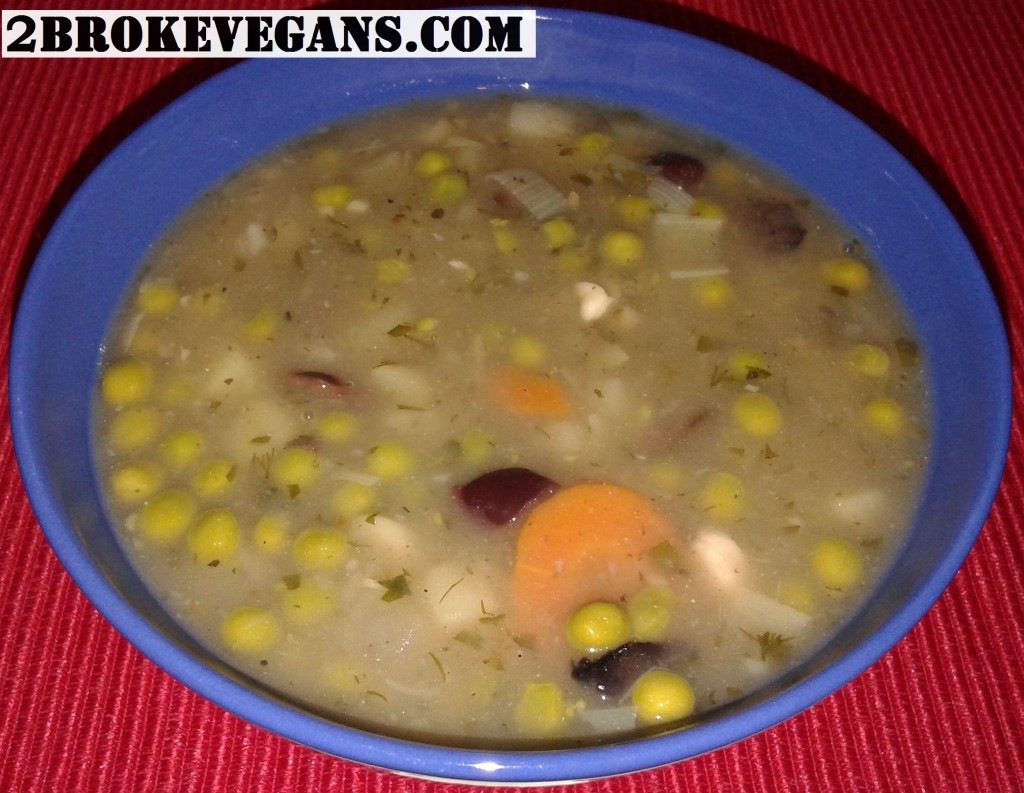 Have you ever had one of those days when you did not know what you wanted to order? You looked over the menu at least three times and nothing was catching your eye. Maybe you even asked the waiter for a recommendation. Perhaps the waiter said you should try their soup of the day? Sure, you had that moment where you hesitated to agree… wondering why is it their soup of the day? Does it have trouble selling, are the ingredients old? Regardless, you agree to try the soup of the day. However, to your surprise, you loved it! This is exactly the kind of soup Mystery Soup is! Look no further, here is how you make today's soup of the day:
Get a very large pot, one that can hold a lot of soup. Coat the bottom with a thin layer of olive oil and put it over medium-low heat on the stove. Once you first smell the olive oil, add:
1 garlic clove, minced
1/2 cup of leeks, chopped
Saute them. As soon as you smell the garlic, add:
1 cup of carrots, sliced into rounds
3 medium to large potatoes, peeled and cut into cubes
Stir these over the heat for about 5 minutes, then add:
Now, fill the pot with water. Cover the contents of the pot completely by about 1 inch (2.5 cm) with the water. Then, add:
1 cube of vegetable bouillon
2 teaspoons of sea salt
dash of ground black pepper
1 teaspoon of fresh dill
1/4 teaspoon of mustard seed powder
2 teaspoons of gluten-free xanthan gum
1 1/2 cups of shredded or grated vegan cheese
1/4 cup of sliced and minced baby celery (slice the stems and mince the leaves)
2 Tablespoons of raw cashews
Now, crank the heat up to high to bring the water to a boil. Stir occasionally at first to make sure nothing is sticking to the bottom of the pot. Allow it to boil for 3 minutes, then turn the heat down to medium-low and add:
1/2 cup of sliced black olives
Keep stirring occasionally for 30 minutes. Remove from heat, allow some time for it to cool and serve! It is a mystery how amazing this soup is!

Copyright protected by Digiprove © 2014