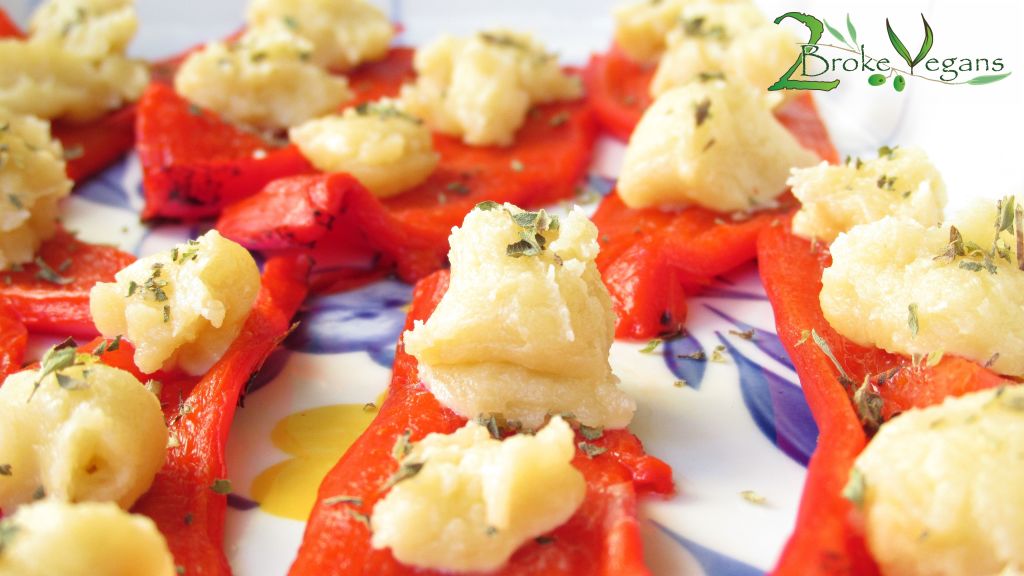 Due to popular demand we present to you a simple recipe for a Greek appetizer: roasted red peppers with vegan feta cheese. Jake is in love with the vegan feta, I have heard him say things like "I would buy it dinner and…", "I could eat this every day" (which has been the case the past few weeks), and "I should marry this feta and have little feta kids running around". Sounds like he found himself a mate there! It also sounds like he has more Greek in him than it shows. Who knew? Lucky for him, feta goes with everything, and especially with roasted red peppers! (Note from Jake: It's true, I have said all of these things. I am not saying I am proud of it but I am certainly not ashamed either. This vegan feta is scrumtrulescent!)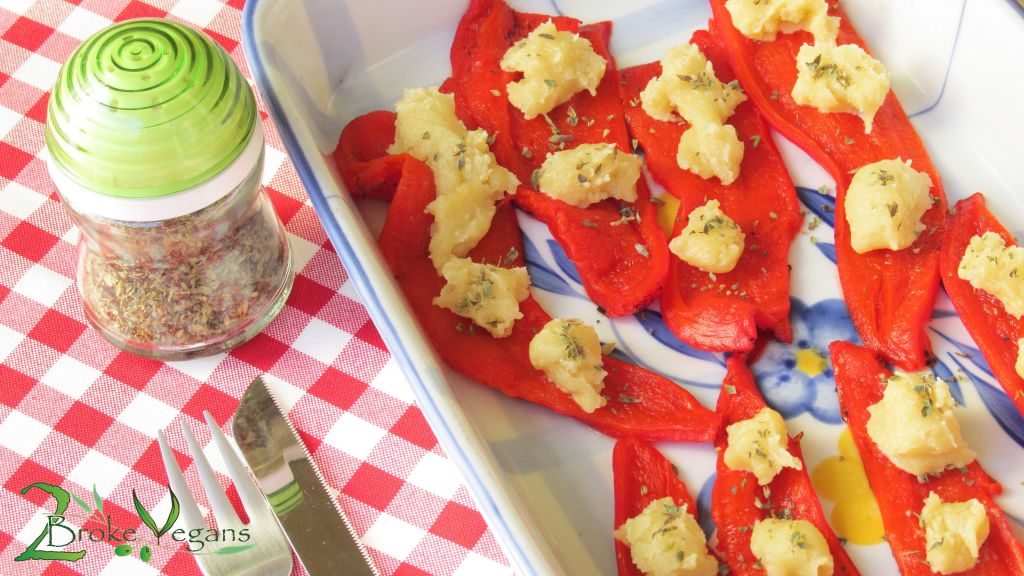 Ingredients:
Instructions:
Preheat the oven to 150° C (302° F).
Spread a small amount of olive oil on the bottom of a pan.
Place the roasted red peppers with their inside up in the pan.
Place little balls of the vegan feta cheese spread, or even spread it if you want on top of the roasted red peppers.
Place the pan in the oven for about 10 minutes or until the peppers are warm but not burned.
Remove the pan from the oven and sprinkle some oregano on top.
Serve cold or warm. The very characteristically Greek flavor of this quick and easy dish will make you fall in love with it! Perfect for unexpected guests 🙂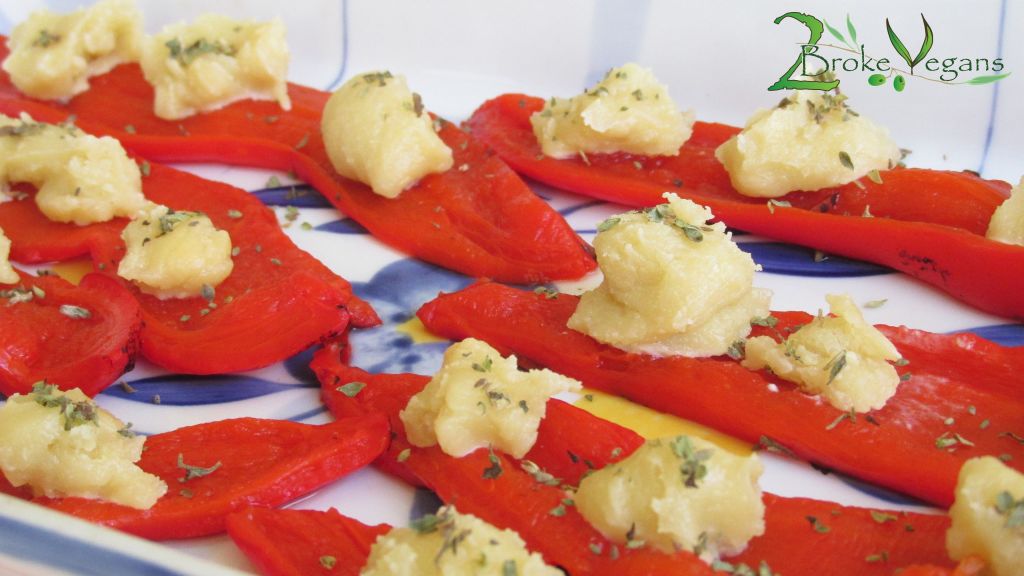 Copyright protected by Digiprove © 2014