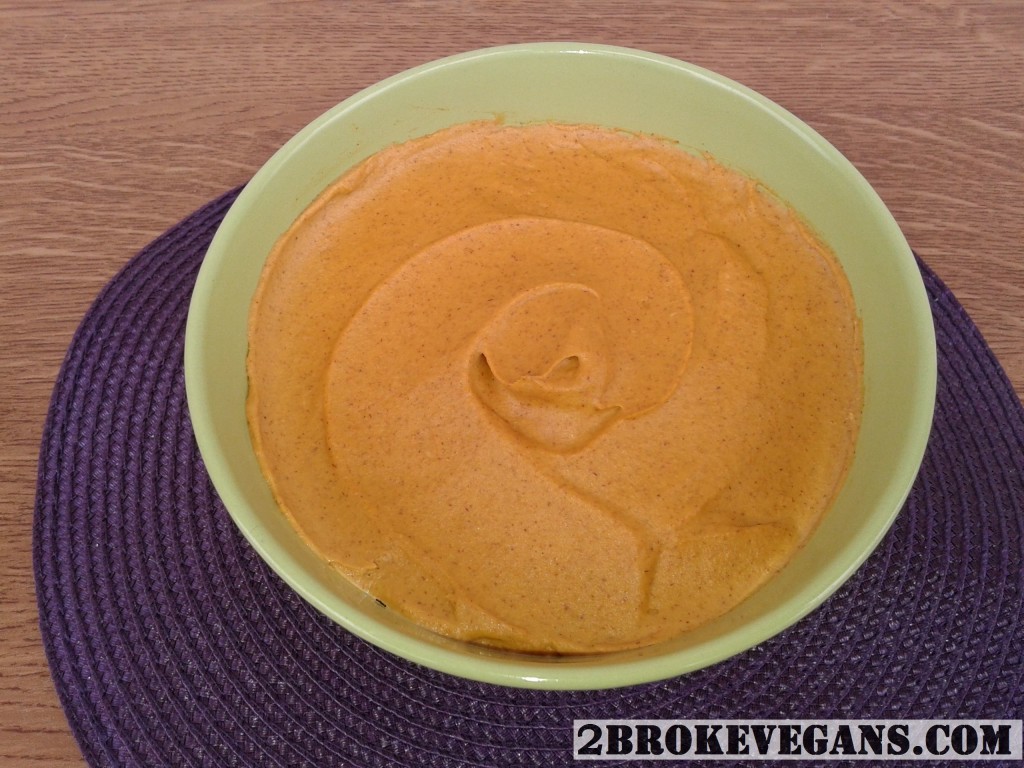 Total time from start to finish: 5 minutes
For this recipe you will need a high powered blender like a Vitamix or similar blender.
Add ingredients in this order:
1/2 cup (100 ml) of water
1/8 cup (20 grams) of fresh red onions (easier to measure when diced or chopped)
2 Red Bell Peppers
6 Tablespoons of nutritional yeast
1 teaspoon of sea salt
Blend these ingredients starting on a lower speed on gradually increase the speed until smooth. Then proceed to add the following into mixture:
1 cup (143 grams) of raw almonds*
Blend the almonds until smooth with the mixture. Then add:
1/2 cup (70 grams) of raw cashews*
Blend until smooth and enjoy this smooth cheddar vegan cheese! If the mixture is too thick you can always add a little more water but be careful not to add too much unless you want an extremely runny dip. Enjoy as a dip for your favorite chip or as a spread on your favorite cracker!
*Some people like to soak their raw almonds and cashews in water for 4 to 24 hours before blending them. I did not do it for the dip shown in the picture but you may do it whichever way you prefer.

Copyright protected by Digiprove © 2014