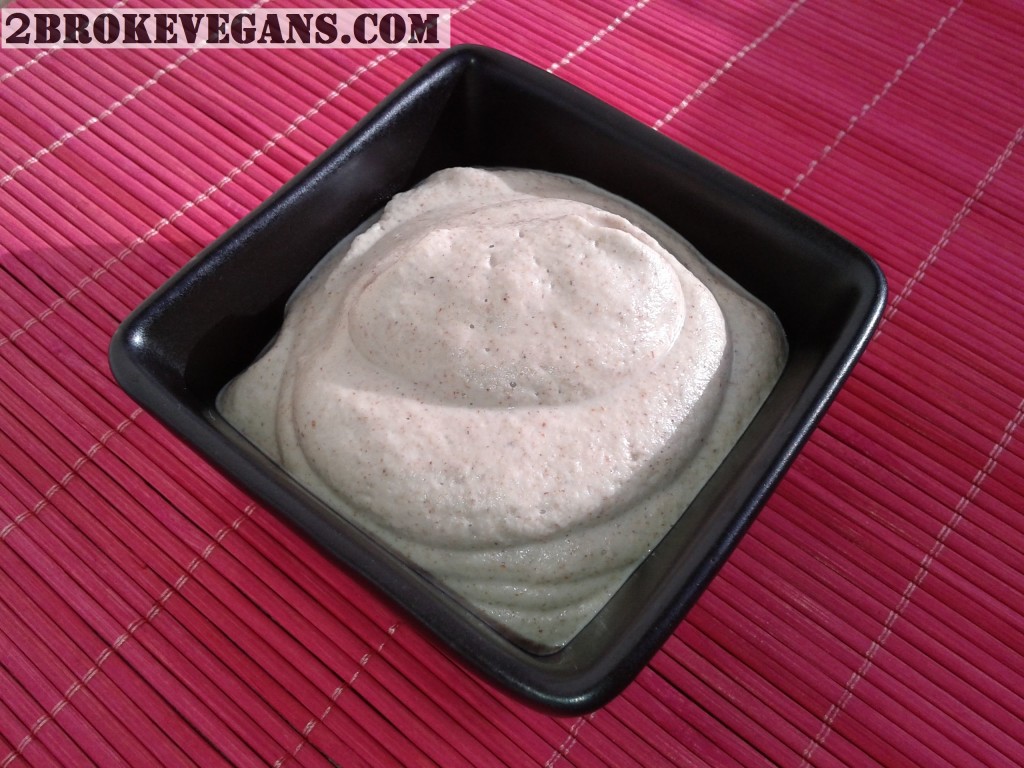 This gluten free vegan French onion dip is one of our favorite recipes. It's very simple and quick to make. If you have a high powered blender (similar to the Vitamix we use) this recipe takes about 5 minutes to make.  Add these ingredients in the following order into the blender:
1/2 cup (100 ml) of water
1/2 cup (100 ml) of red onions (chopping them makes it easier to measure)
3/4 teaspoon of sea salt
Blend these starting at a low speed and gradually increasing the speed until the mixture appears smooth. Then add:
1 1/4 cup (178 grams) of raw almonds
Continue blending until smooth. It's that simple!

Copyright protected by Digiprove © 2014