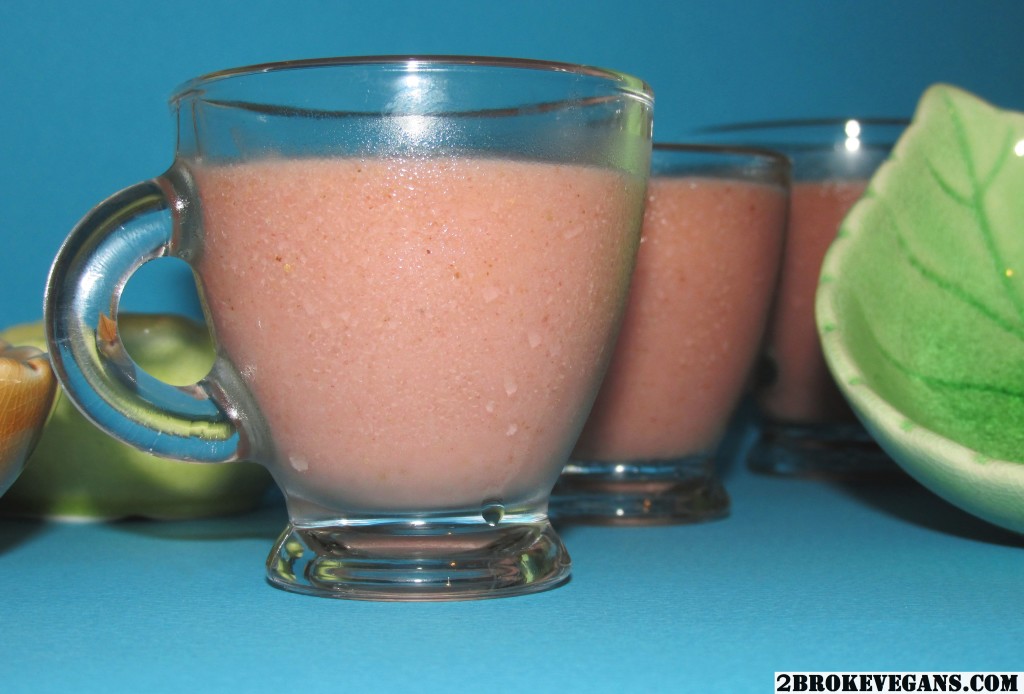 Back in 2007 my family and I became raw vegans. We obviously didn't stay raw vegans over all these years, but I will never forget how healthy we all felt and looked. I have told Athanasia about this many times and she has read other raw vegan testimonies on the internet as well. So, we decided to create and take a 30 day raw vegan challenge for ourselves. We are going to share with you some of our thoughts, food cravings, results and recipes during this time period. We of course already have many raw vegan recipes posted on our site so we will be using a combination of those and some of our new recipes over the next month. After we are done, I will create a 30 day raw vegan challenge post to put all of our raw vegan recipes in in case anybody else out there wants to take a 30 day vegan challenge themselves. The most important thing to keep in mind during a personal challenge is you are doing it for yourself so stay strong! We kicked off our challenge with this delicious strawberry orange smoothie and it was perfect! It is very quick and easy to make as well.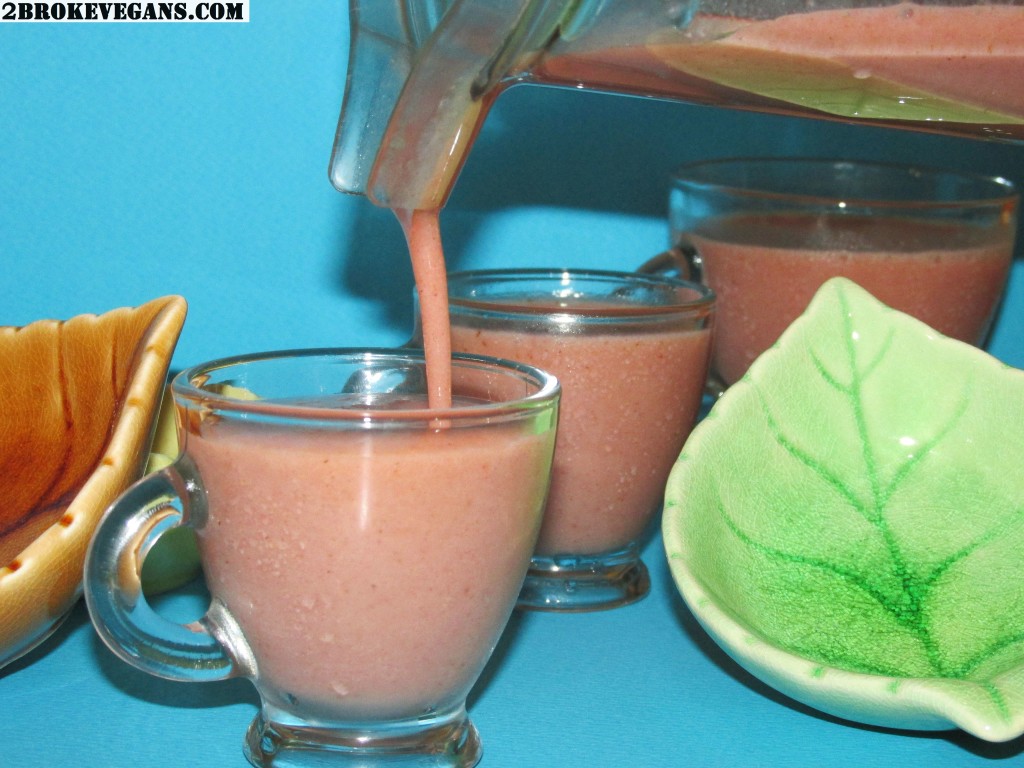 Ingredients for 3 cups (700 ml) of smoothie:
1 cup of water
1 1/2 cup of strawberries
1/4 cup of freshly squeezed orange juice
1 Tablespoon of agave or rice syrup
1/4 teaspoon of vanilla powder
1/2 teaspoon of wheatgrass powder
1 frozen banana
Just add all your ingredients into a high powered blender like a Vitamix and blend until smooth! Besides squeezing the orange juice this process takes about 3 minutes!
Sometimes as vegans we can easily forget how important proper nutrition is. We get hooked on breads, desserts, and already made food products that are easy to open and enjoy. I know we do anyway. We are ready to enjoy this challenge with fresh foods as our bodies cleanse themselves a bit. How about you, would you like to join us on the 2 Broke Vegans 30 day raw vegan challenge? Besides, with summer right around the corner we all have to find a way to fit into our swimming suits, right?

Copyright protected by Digiprove © 2014