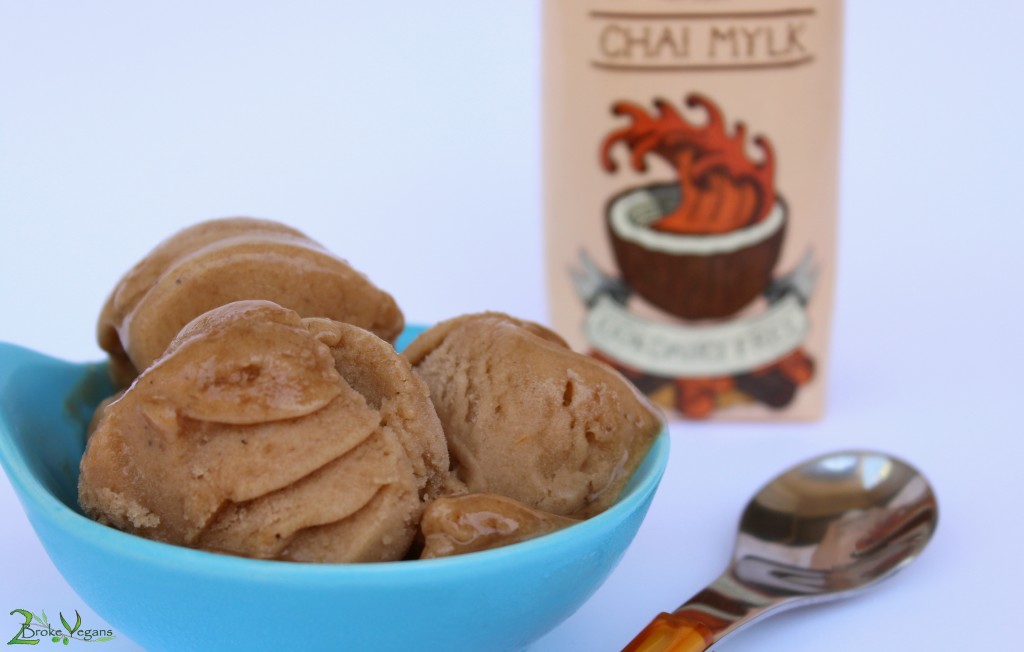 We recently received a package containing trial samples of some Rebel Mylk products in the mail. To our knowledge, these products are available in Europe and North America. Rebel Mylks are coconut based vegan milk products that do not contain any preservatives or artificial sweeteners.  We really enjoyed some of the Mylks they sent us. My favorites were the chai and banana flavored coconut mylks. Athanasia's favorites were the chocolate and banana flavored coconut mylks. I have really wanted to make a vegan chai ice cream for a while now so having this chai mylk from Rebel Kitchen presented us with the perfect opportunity at the right time of year!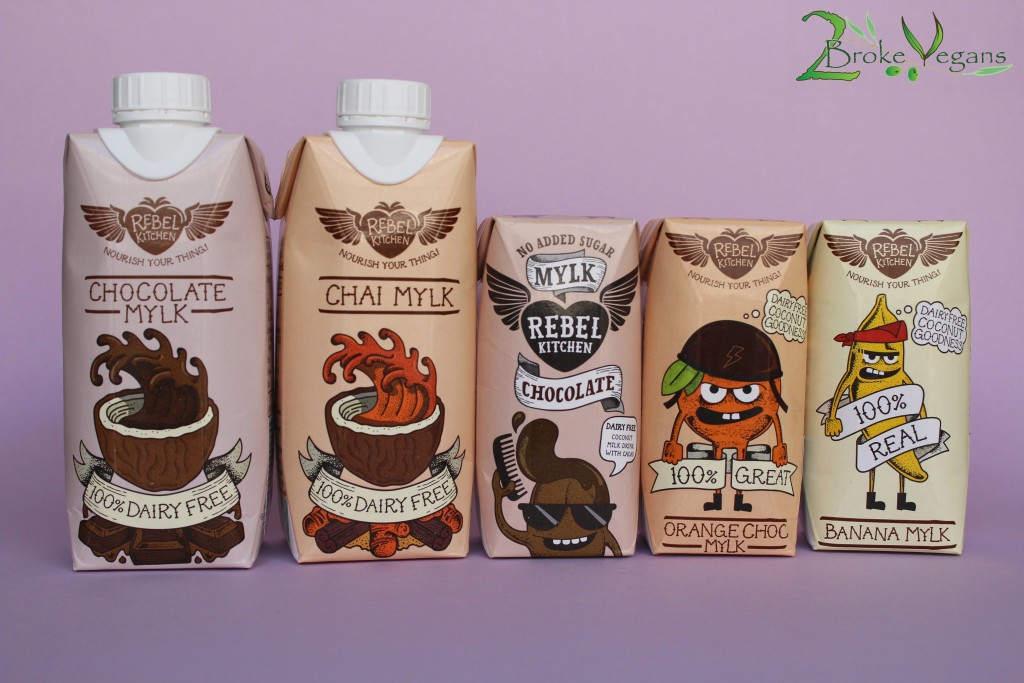 Ingredients:
3 frozen bananas (355 grams or 12.5 ounces)
60 ml (2 Tablespoons) of Rebel Mylk Chai Mylk
60 ml (2 Tablespoons) of maple syrup
3 fennel seeds
1/8 teaspoon of ground ginger
Dash of ground black pepper
Pinch of cloves
Pinch of coriander
Pinch of nutmeg
1/8 teaspoon of cardamom powder
1/4 teaspoon of ground cinnamon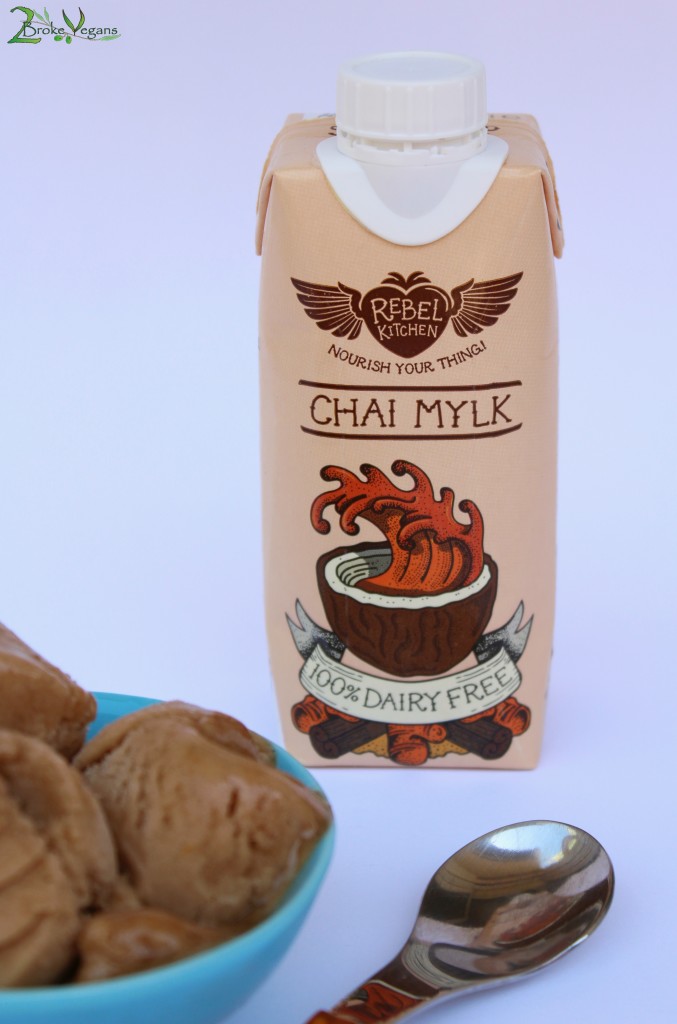 Instructions:
Add all ingredients into a high powered blender.
Blend on highest speed using tamper to push frozen bananas into the blades. Blend until completely smooth.
Empty into a freezer safe container. Put into the freezer until you want to enjoy it!
We love this recipe, even after 48 hours in the freezer it remained soft enough to eat with a regular spoon! This is a refreshing cool treat for hot summer days.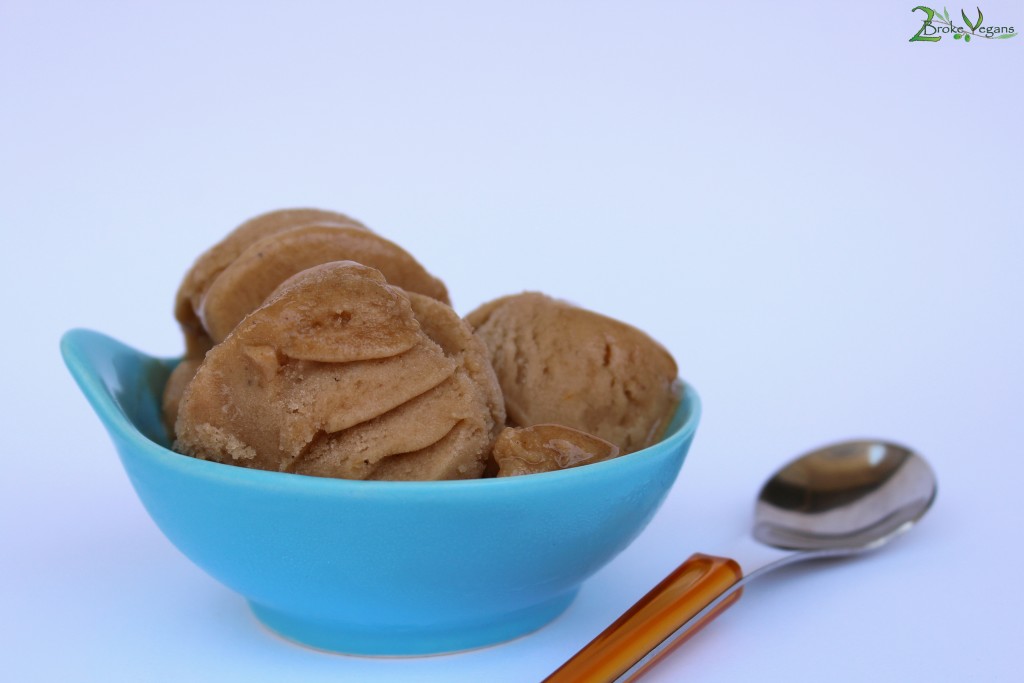 Copyright protected by Digiprove © 2015