Here it is, as promised in our recent vegan smoked cheddar cheese recipe: vegan cheesesteak!  This savory vegan sandwich can be made using homemade vegan cheese, condiments and gluten free vegan bread. Some people like this vegan sub style sandwich with or without condiments. If you like it without any condiments, it would be a good idea to make the vegan smoked cheddar cheese recipe using a little more oil. If you do like condiments, we have included a list of some of our most popular recipes below. Let's get started: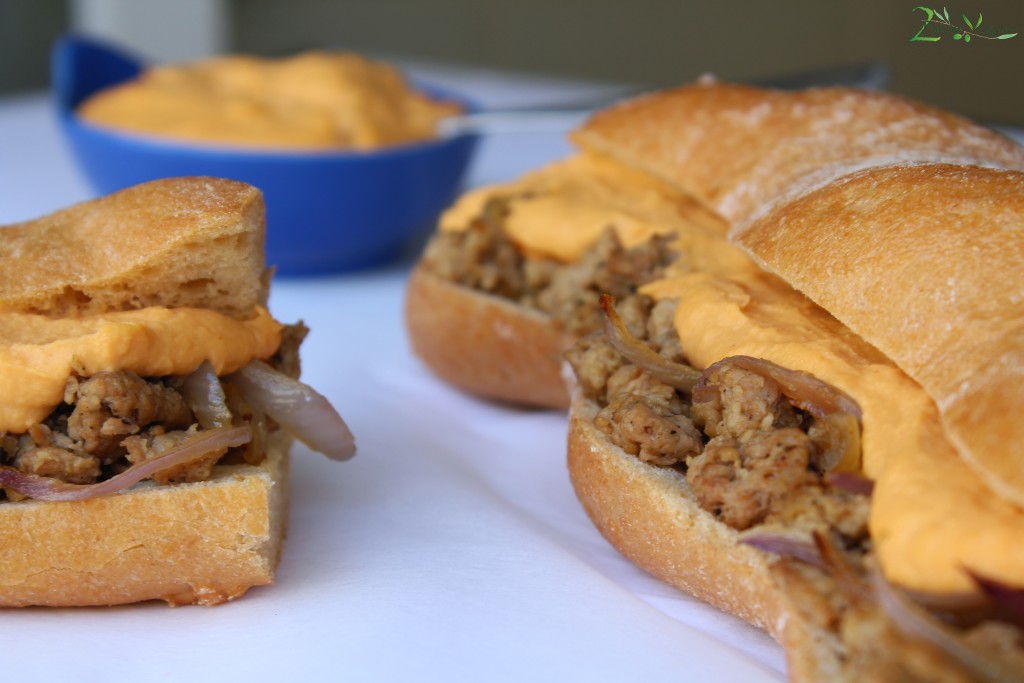 Recipes used to assemble this epic sandwich:
Optional recipes you can make:
Optional ingredients used in vegan cheesesteak:
Instructions for assembling the vegan cheesesteak:
Select your favorite gluten free vegan or vegan bread
Apply your condiments of choice
Spread as much vegan smoked cheddar cheese on the bread as you would like
Add as many of the sautéed onions as you would like
Fill with vegan soy steaks and enjoy!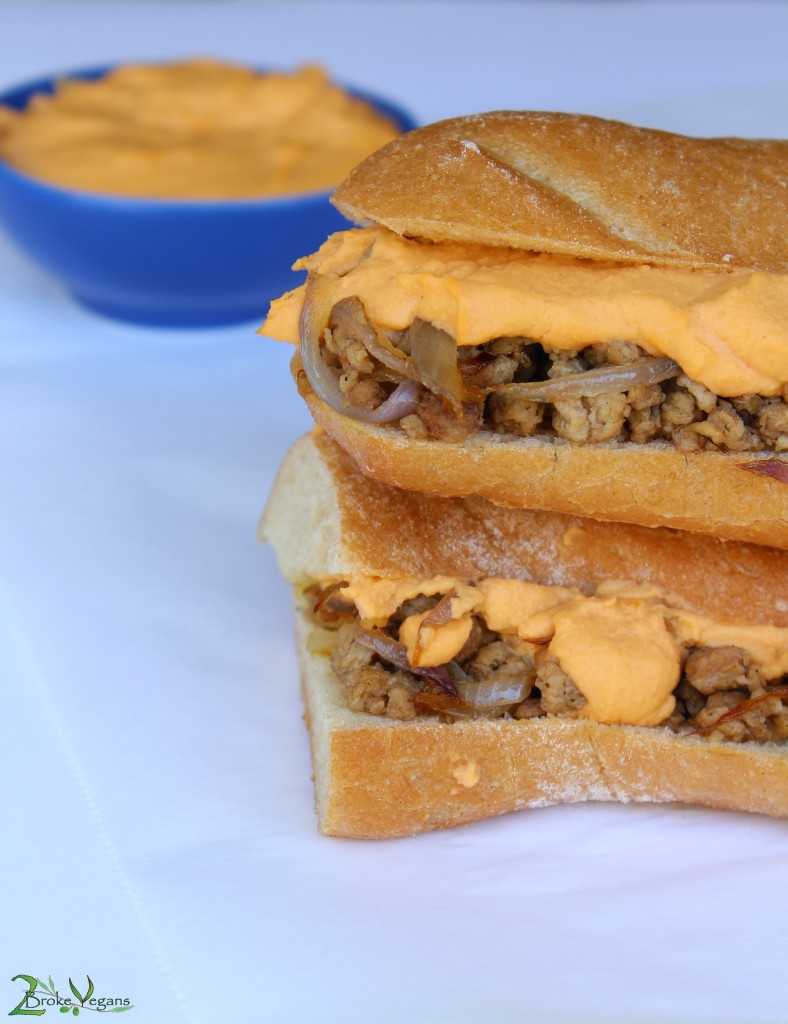 Copyright protected by Digiprove © 2015