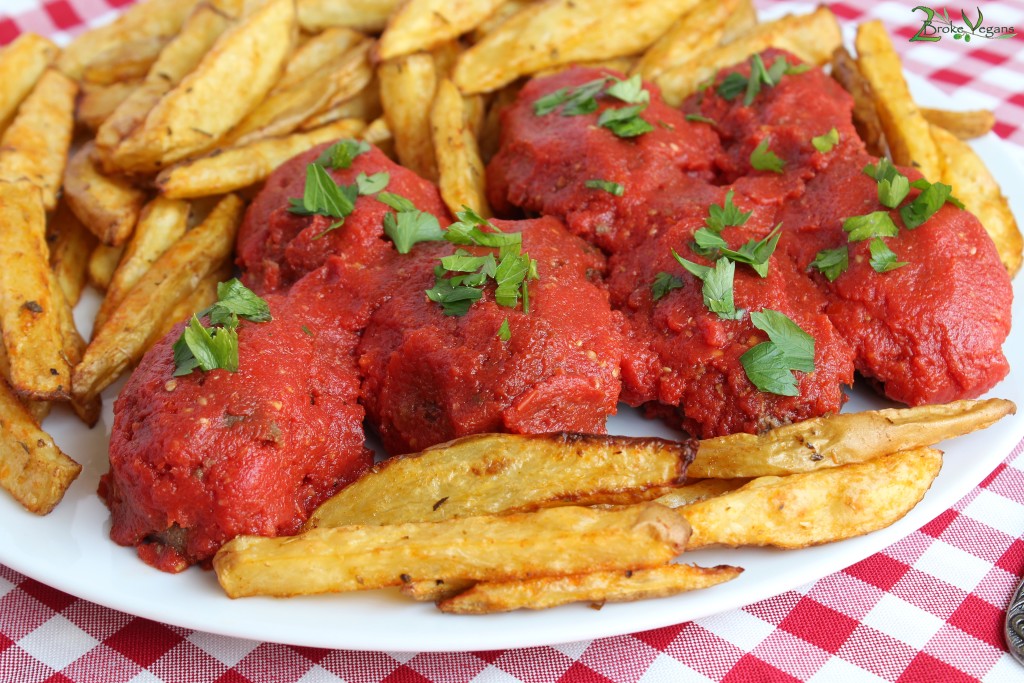 Tomatoes are in season now; full of color and flavor! They are great for making sauces like the one used for vegan Greek soutzoukakia. We made our soutzoukakia using mushrooms and walnuts but the main idea is taken from this awesome lentil soutzoukakia recipe. As you will see, it can be a task to make some of the most traditional Greek recipes. This is because we take our time with the preparation, sizzling the spices and slow cooking for amazing flavor. It is a labor of love but the food is always worth it! The Vegan Greek Soutzoukakia are served with oven fried potatoes. This is another installment in our collaboration with Oh She Cooks for her Week of Greek recipes!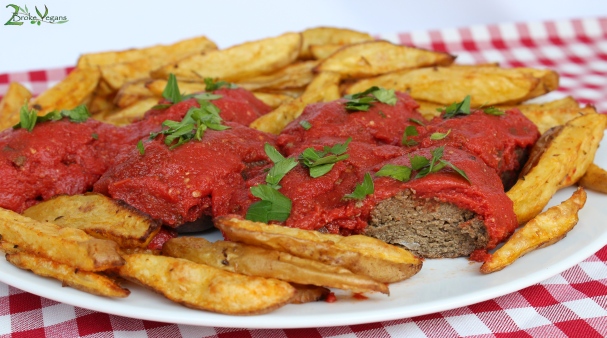 Ingredients to make about 20-25 soutzoukakia:
250 grams (8.8 oz) of white mushrooms, washed and chopped
1 teaspoon of ground cumin
250 grams (8.8 oz or 2 1/4 cups) of walnuts
1/2 cup (100 grams) of diced red onions
1/2 cup of finely chopped fresh parsley
1 teaspoon of sea salt
1/8 teaspoon of allspice
Dash of back pepper
1/4 cup (30 grams) of buckwheat flour
Olive oil for sizzling the mushrooms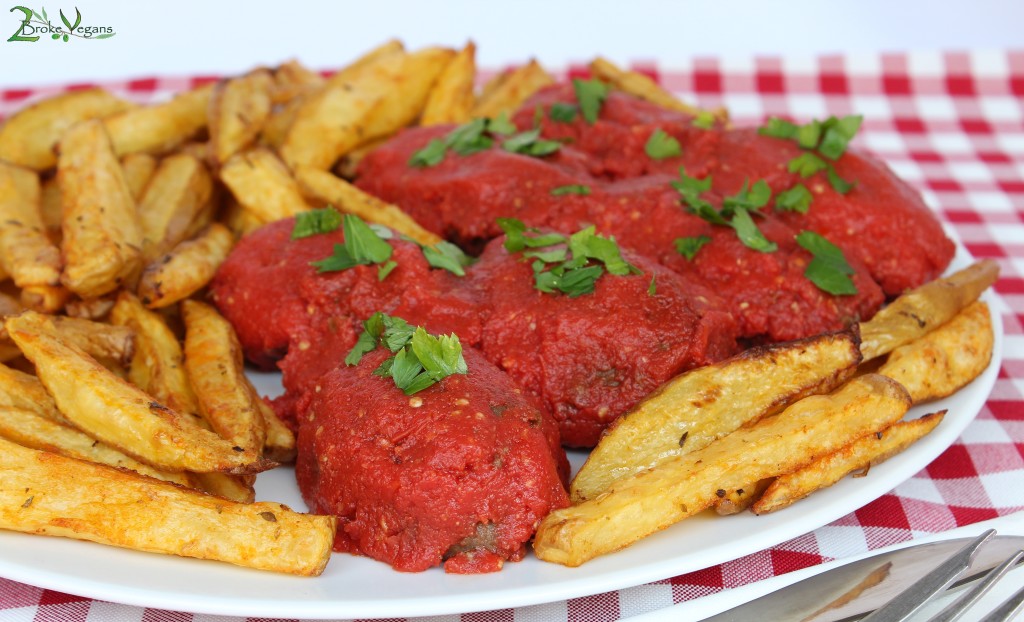 Ingredients for the tomato sauce:
8-9 of medium size juicy tomatoes (1500 grams/3.3 lbs of tomatoes give about 1500 ml of juice)
1/2 teaspoon of dried oregano
1/2 teaspoon of dried basil
1/8 teaspoon of garlic powder or 1/2 of a garlic clove
1/8 teaspoon of ground nutmeg
1 cinnamon stick
1 laurel leaf (bay leaf)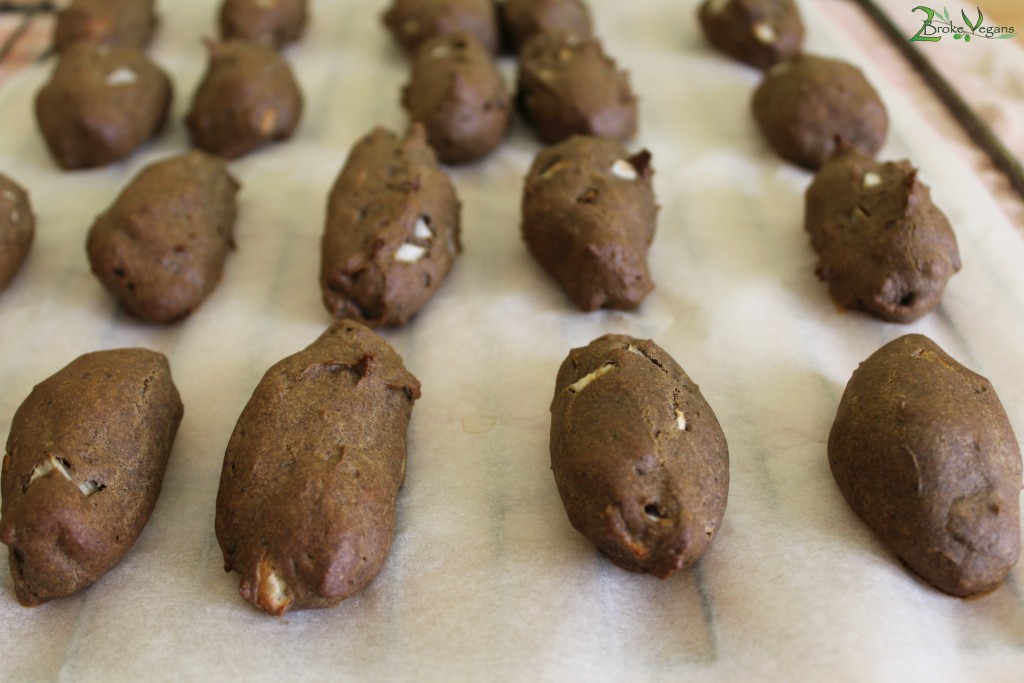 Instructions:
Soak the walnuts for a few hours.
Coat a big, deep frying pan with a thin layer of olive oil. Sizzle the mushrooms with the cumin for about 8 minutes or until soft. When soft enough, remove from the frying pan to allow them to cool off a bit.
Preheat your oven to 150 degrees° C or 302° F (convection mode).
Blend the tomatoes. Empty the juice in the frying pan with the spices.
In the blender add the walnuts, mushrooms and spices but not the onions and flour. Blend until as smooth as possible. Empty the mixture in a bowl and add the onions and the flour. Mix very well with your hands and shape them as shown in the photo. Place them on parchment paper.
Bake them in the oven for about 15-20 minutes. At the same time, simmer the tomato sauce over medium heat for about 15 minutes to allow sauce to thicken a bit.
When ready, take the soutzoukakia out of the oven and turn off the oven. Carefully place the soutzoukakia in the frying pan, and make sure they are covered in sauce.
Simmer over medium heat for 10 more minutes or until the sauce is thick enough.
You can serve them with rice, mashed potatoes or oven baked potatoes!
Or better yet, you can serve them with these oven fried potatoes: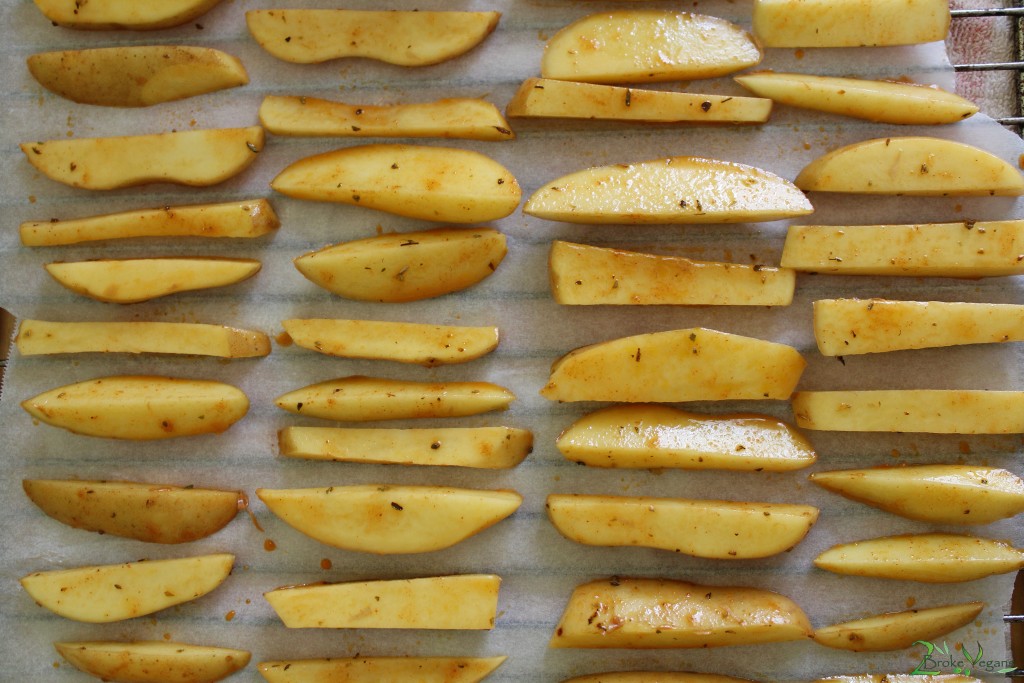 Ingredients for about 2 servings:
6 small potatoes
2 Tablespoons of olive oil
1/2 teaspoon smoked paprika
1/2 teaspoon of oregano
1 teaspoon or less  of sea salt
Instructions:
Wash the potatoes very well and soak them if you want them with their skin, so the dirt washes off.
Preheat the oven to 160° C or 320° F on convection mode.
Cut them into slices as shown in the picture.
You can shake the potatoes and the rest of the ingredients in a plastic bag, so the flavors get distributed evenly!
Lay them on parchment paper and roast for about 40 minutes in the oven or until golden brown.
Enjoy warm!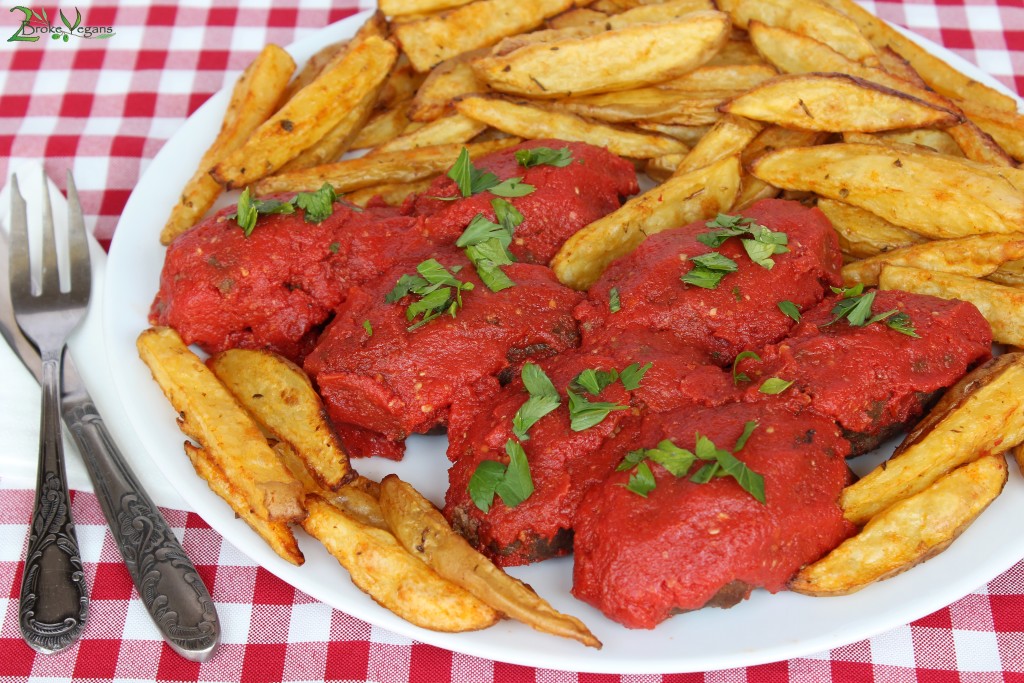 Copyright protected by Digiprove © 2015