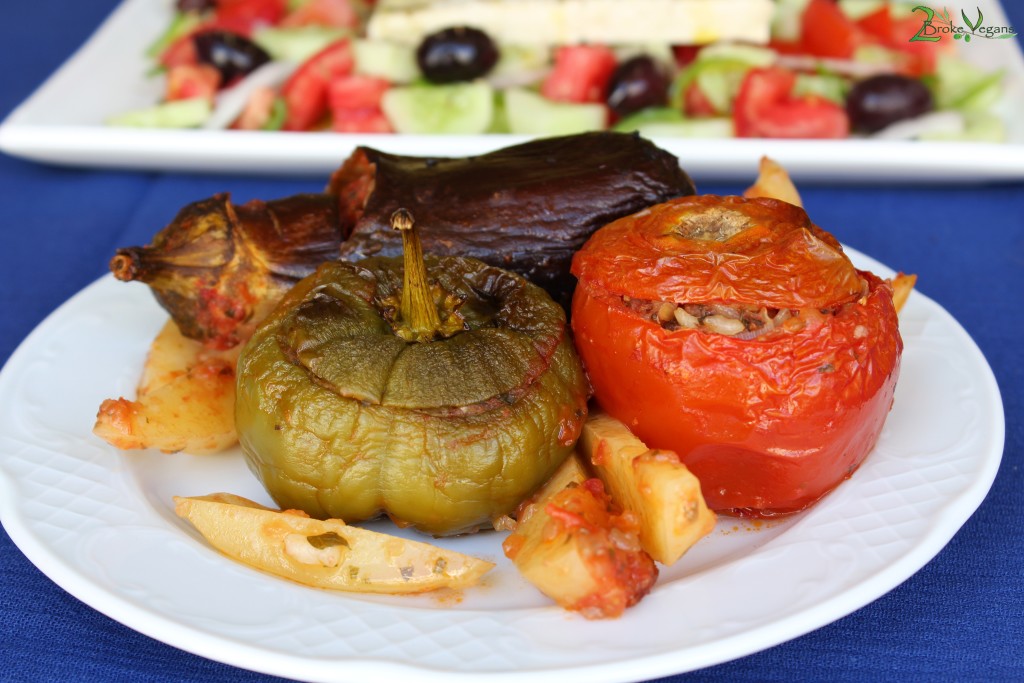 Today we bring you our final collaborative Week of Greek recipe we are doing with Oh She Cooks. This also happens to be my favorite Greek food: Yemista – Greek Stuffed Vegetables! I had never had this delicious main course before I moved to Greece two years ago. This was one of the first Greek foods Athanasia's mom made for me when I arrived and I was hooked instantly! Athanasia's mom is an amazing cook and all of the food she makes is delicious but I would have to say yemista is my favorite! I could eat yemista every day which means it may have replaced vegan pizza as my favorite food of all time. You may be wondering how this is possible but perhaps you have never had yemista!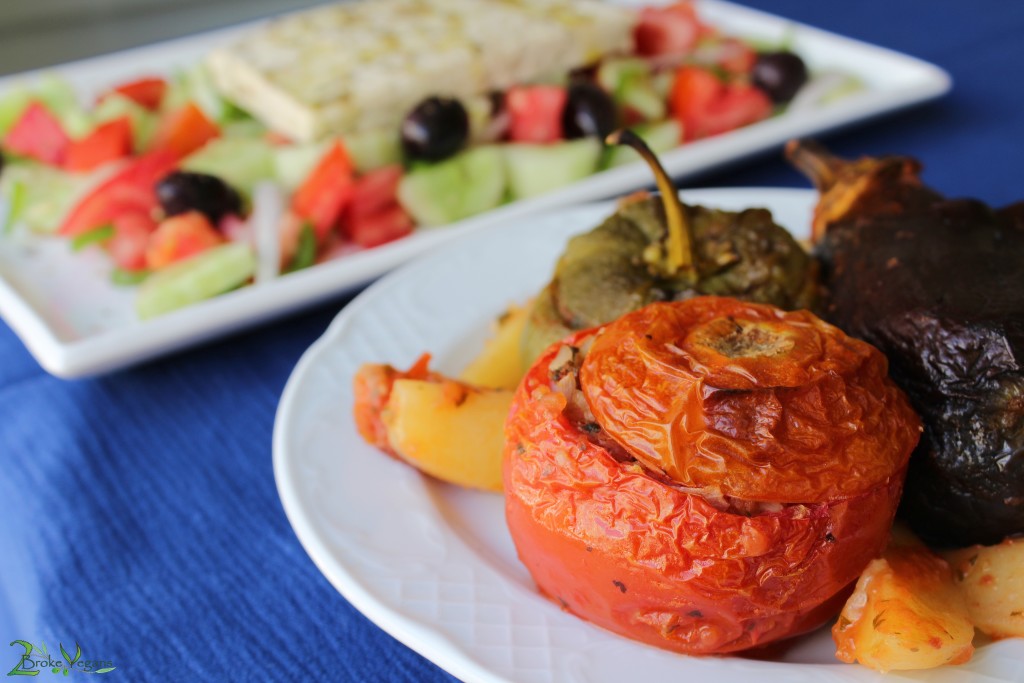 Ingredients to make about 4 servings:
5 small to medium sized firm yet juicy tomatoes
2 more tomatoes pulsed or pureed
3 green peppers
3 eggplants
1 red onion, finely chopped
1 garlic clove
1 small zucchini, grated
2 Tablespoons of pine nuts
2 Tablespoons of raisins
11 Tablespoons of raw rice (about 1 Tablespoon per vegetable)
1 cup of finely chopped parsley
2 Tablespoons of finely chopped mint
3-4 small potatoes peeled and sliced
1/2 Tablespoon of sea salt
Ground black pepper
Olive oil
Instructions:
Cut the top of each vegetable. With a thin, long knife clean up the insides, which you will keep in a bowl for the stuffing. Also keep the green pepper's inside after you clean it from the seeds. Fork the outside of each vegetable a few times.
Preheat the oven at 180° C (356° F) in convection mode.
In a blender or food processor blend the grated zucchini, the vegetable insides, parsley, mint and garlic. Empty mixture in a bowl and add the onion, rice, pine nuts, raisins, sea salt and pepper. Mix well.
You can either sizzle the stuffing on a frying pan for 2-3 minutes or add it in the vegetables as-is. Fill up 2/3 of each vegetable (the rice expands almost double it's size).
Cover with their hoods (the tops of each vegetable you cut off in step 1) and begin placing the vegetables in a pan that can be covered. Add the potatoes in between and the remaining stuffing you didn't use. Pour 1 tablespoon of olive oil, the pulsed tomatoes and enough water to cover the 2/3 of the pan.
Cover with the lid or aluminum foil and cook in the oven for about an hour, then uncover the pan to allow the top of the yemista become golden brown for about 15 minutes.
Serve with our Greek horiatiki recipe and enjoy!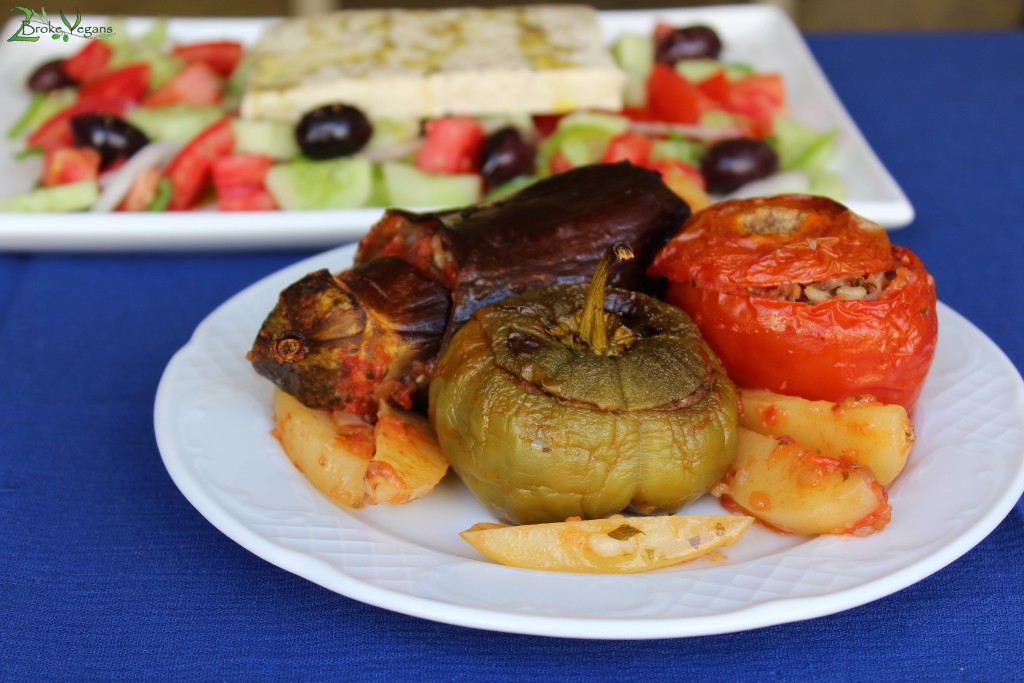 Copyright protected by Digiprove © 2015