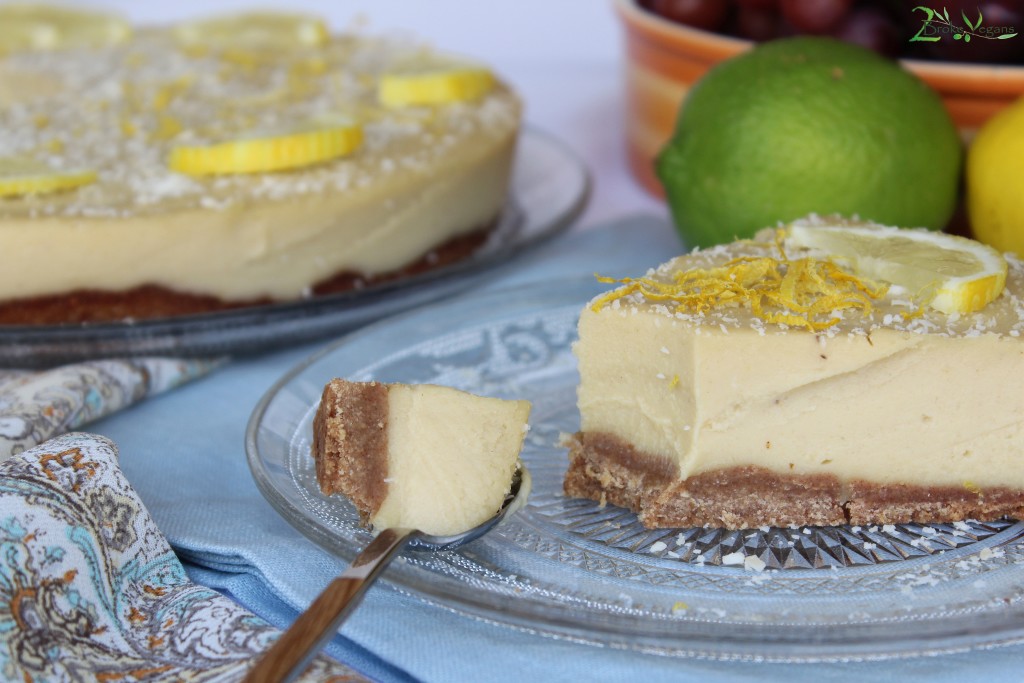 One of my favorite treats during the summer is this vegan lemon pie! There are few things I associate more with summer than a chilled lemon dessert. This particular pie is unique as the base of the filling comes from chickpeas instead of cashews. This obviously makes the pie more affordable to make! Athanasia thought I was crazy to use chickpeas for a dessert at first but once she tried it she had no complaints! Here is how I made it: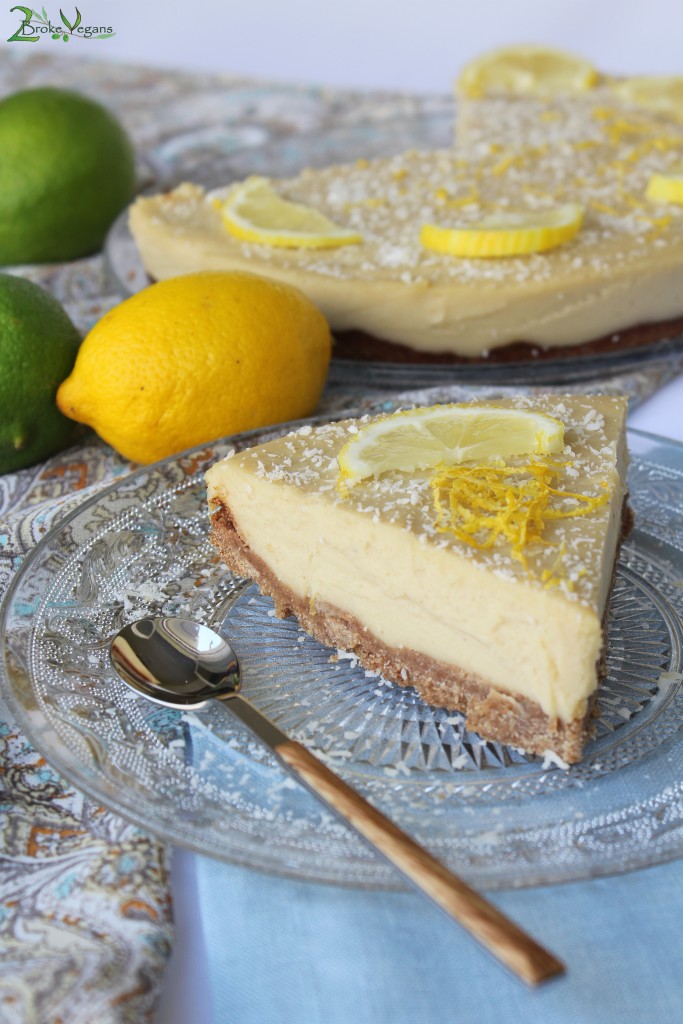 Recipe fills a 24 cm or 9.5″ pan and serves 8-10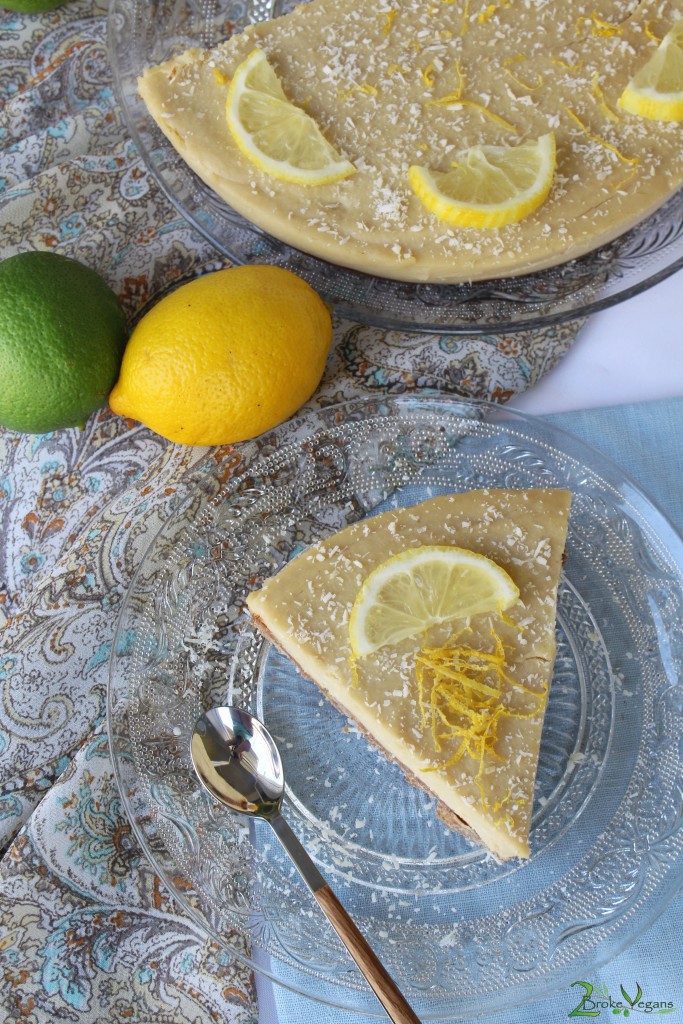 Ingredients for pie filling:
1 cup (200 grams or 7 oz) of dried chickpeas which is equal to 2 1/2 cups or 480 grams/17 oz of boiled or canned chickpeas/garbanzo beans
3/4 cup (177 ml) of lemon juice
3/4 cup (177 ml) of agave syrup
3/4 cup (177 ml) of coconut oil
1/4 teaspoon of vanilla powder
1/2 teaspoon of sea salt
2 ripe bananas
Instructions for the pie filling:
If you are using dry chickpeas instead of canned ones: soak the chickpeas in water for an hour or two before boiling.
Boil the chickpeas for 30 minutes. Strain the excess water from the chickpeas.
Add all the ingredients including the boiled or canned chickpeas into a blender of food processor.
Blend or process until filling is completely smooth.
Empty pie filling into bowl and set aside while you make the crust.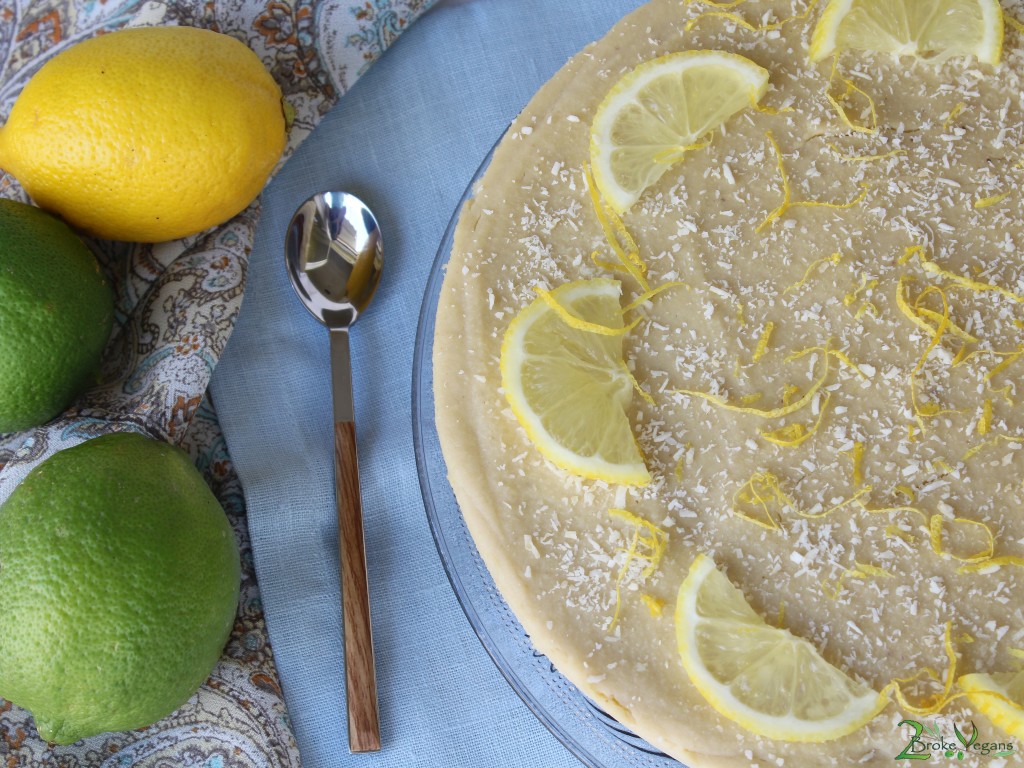 Ingredients for the crust (recipe from here) :
1 1/2 cup of buckwheat flakes
1 1/2 cup of unsweetened coconut shreds
1 1/2 cup of medjool dates without the pits (about 14 dates or 150 grams without the pits)
Instructions for the crust:
Blend the buckwheat flakes with the coconut shreds in a blender until combined.
Add the dates and blend until mixed – it should look like cookie dough!
Place on the pan and flatten with your palms.
Bake in preheated oven at 150° C or 302° F for 5 minutes.
Remove crust from oven and allow it to cool a bit.
Add pie filling on top of crust.
Refrigerate pie for a few hours before serving.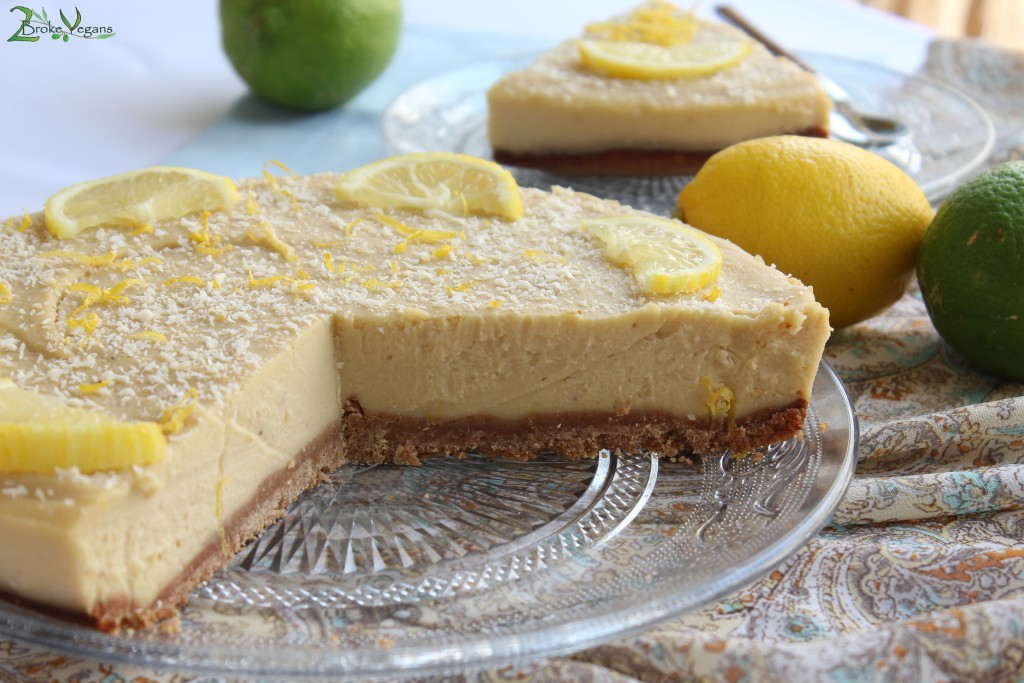 Copyright protected by Digiprove © 2015