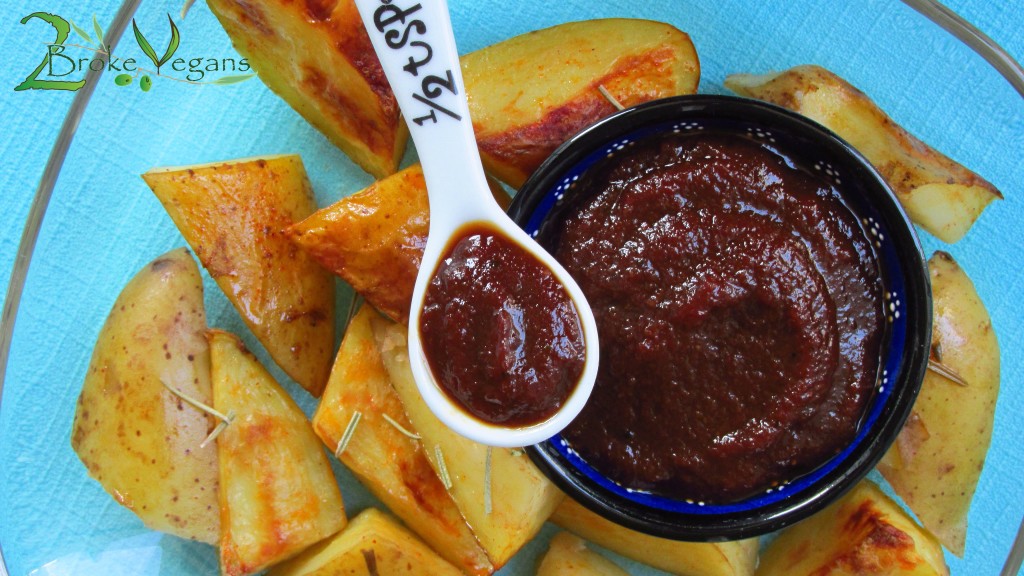 I love Barbecue sauce! I had tried to make my own BBQ sauce a few years ago but I didn't really like it. Needless to say, I have learned a lot about making condiments since then so it was time to try again! Back home in Minnesota it is easy to find a delicious organic gluten free vegan BBQ sauce at just about any grocery store. Here there are only a few options and none of them are organic. So, the journey began…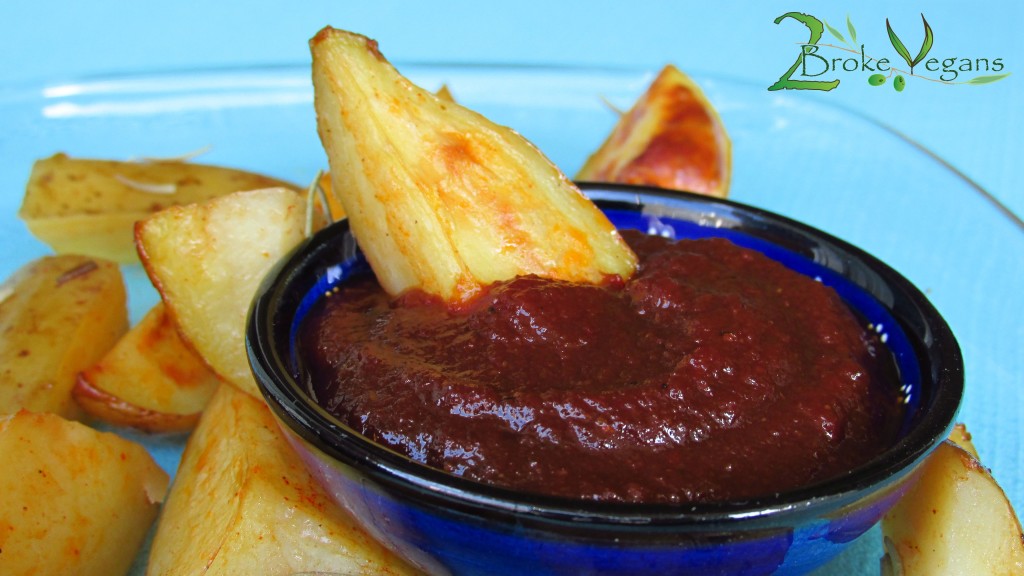 Ingredients (makes about 2 1/2 cups/590 ml of BBQ sauce):
2 cups/480 ml of ketchup (we used our own, click here for recipe)
1/4 cup of apple cider vinegar
2 Tablespoons of tamari
1/4 cup of organic blackstrap molasses (we used this one which we bought locally at Botanica or click here for North American option)
1/2 Tablespoon of freshly squeezed lemon juice
1/2 cup of red onions, diced
3 garlic cloves or 3/4 teaspoon of garlic powder
4 Tablespoons of organic raw cane sugar
1 teaspoon of sea salt
1 teaspoon of paprika powder
1 teaspoon of ground cumin
1 teaspoon of dried oregano
1/4 teaspoon of ground black pepper
1/2 teaspoon of red pepper flakes
1/2 teaspoon of mustard powder
1/4 teaspoon of cayenne powder (optional, only use if you love spicy BBQ!)
1/2 teaspoon of ginger powder
1/4 teaspoon of ground allspice
Pinch of ground cloves
Instructions:
Add all ingredients to blender. Blend until smooth.
Pour sauce into medium to large sauce pan.
Place pot on stove over medium heat.
Once sauce begins to simmer, stir every few minutes until sauce thickens.
Once the sauce is as thick as you would like (this usually takes us 25-30 minutes), remove pot from heat and allow time for sauce to cool.
Store sauce in refrigerator in a sealed container or jar.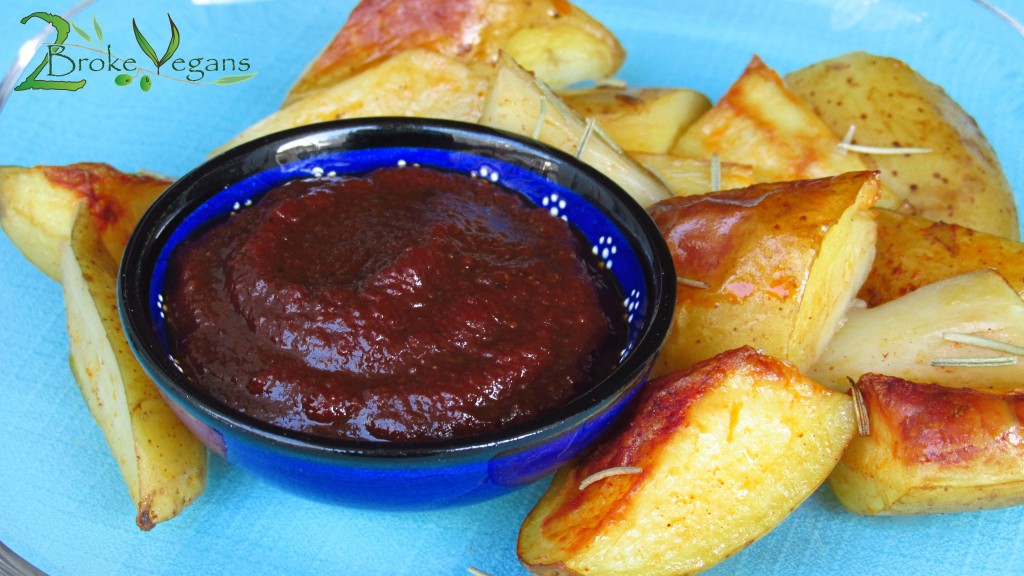 Copyright protected by Digiprove © 2015