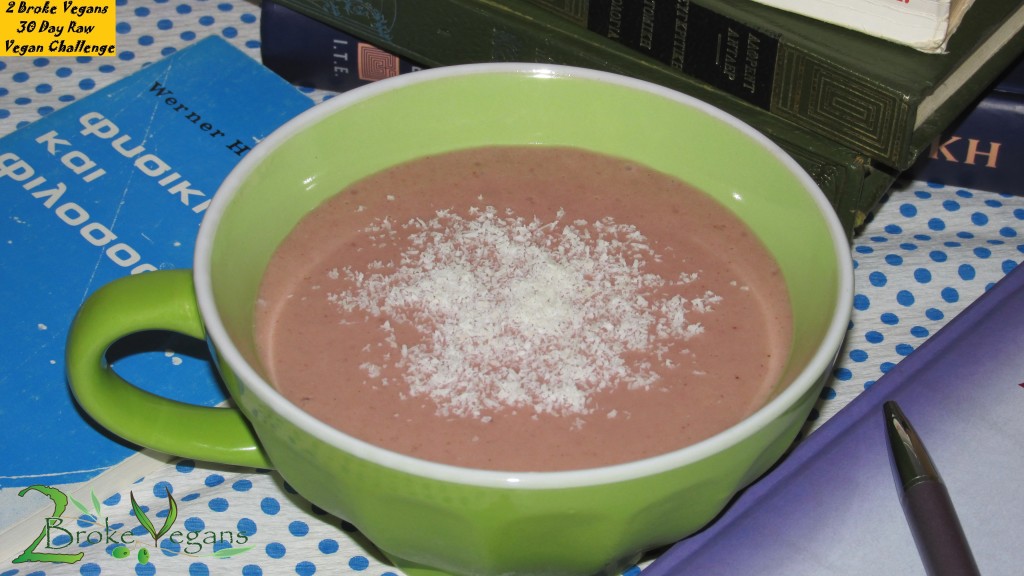 Here in Greece it is time for exams and Athanasia needed a good brain boosting food.  Hemp seeds are very nutritious indeed, but most people do not understand they are truly a superfood! Did you know they contain an almost perfect balance of essential fatty acids which help the brain with memory and concentration? Just ask Marjorie Nolan Cohn of the Academy of Nutrition and Dietetics! So, for our last post during our 30 day raw challenge I present to you the brainiac smoothie! This smoothie also features 7 grams of protein from the hemp seeds alone, here is how you can make one:
Ingredients:
1 cup of strawberries
2 frozen bananas
1 cup of coconut milk
1 teaspoon of wheatgrass powder
2 Tablespoons of hemp seeds
2 cups of water
Just add all the ingredients into a high powered blender like our Vitamix and blend until smooth. Smoothies are so simple and easy to make!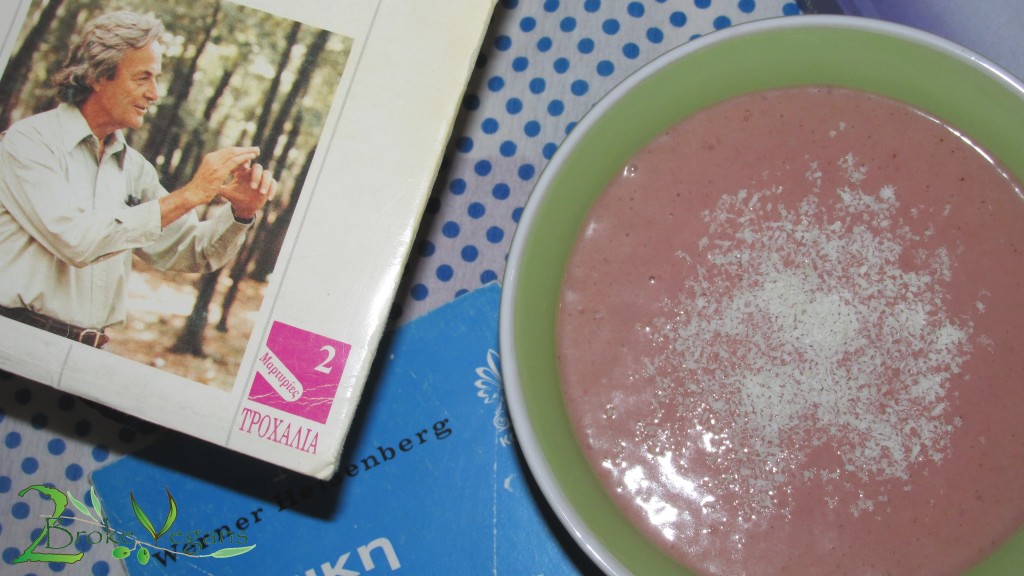 Copyright protected by Digiprove © 2014