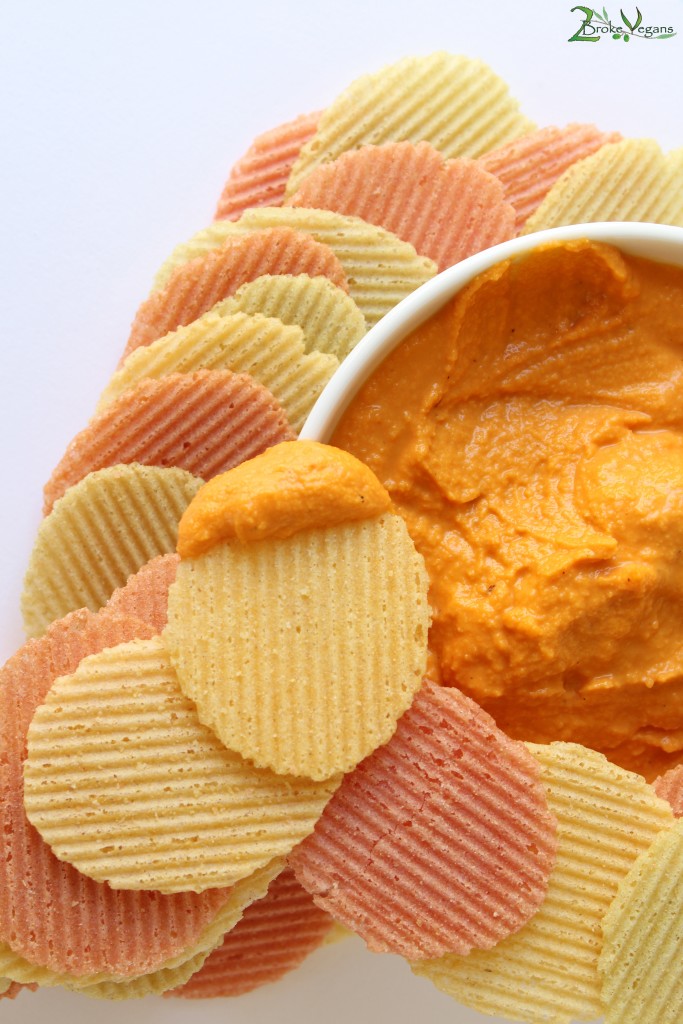 I wanted to make a budget vegan nacho cheese as a more affordable alternative to our regular vegan nacho cheese. We opted to use chickpeas instead of nuts but the end result is just as tasty! On the spicy meter this nacho cheese is mild but you can adjust the spiciness to your liking by adjusting the amount of cayenne powder in the recipe. This vegan cheese is also very easy to make!
Ingredients to make 3 cups or 740 grams/26 oz of vegan cheese:
1 cup (200 grams or 7 oz) of dried chickpeas which is equal to 2 1/2 cups or 480 grams/17 oz of boiled or canned chickpeas/garbanzo beans. COST:  1.12€/$1.25 for organic/bio or 1.04€/$1.16 for non-organic.
4 Tablespoons of freshly squeezed lemon juice. COST: 0.20€/$0.23 for 1 lemon
4 Tablespoons (60 ml) of olive oil. COST: 0.30€/$0.33
4 Tablespoons (1/4 cup) of nutritional yeast. COST: 0.22€/$0.25
2 teaspoons of sea salt. COST: 0.03€/$0.03
1/8 teaspoon of garlic powder or 1/2 of a garlic clove. COST: 0.03€/$0.03
1/2 teaspoon of cayenne pepper. COST: 0.03€/$0.03
1/2 teaspoon of apple cider vinegar. COST: 0.01€/$0.01
2 red peppers. COST: 0.60€/$0.67 for 2 organic red peppers
1 1/4 cup (295 ml) water. COST: 0.01€/$0.01
Total cost for 740 grams/26 oz of this vegan cheese is 2.55€ or $2.84. Keep in mind our prices include taxes here in Greece and the U.S. Dollar amount is a conversion of that amount based on today's exchange rate.
Instructions:
Boil the chickpeas for 30 – 45 minutes. Strain excess water from the boiled chickpeas when done.
Add all the ingredients plus the boiled chickpeas into a food processor or high powered blender. I removed the green top and seeds from the red pepper before adding it.
Blend or process until mixture is as smooth as possible.
Serve and enjoy!
This vegan cheese makes a great dip, spread, topping on vegan burgers, taco cheese, topping for baked potatoes or even a great pepper filling as a snack!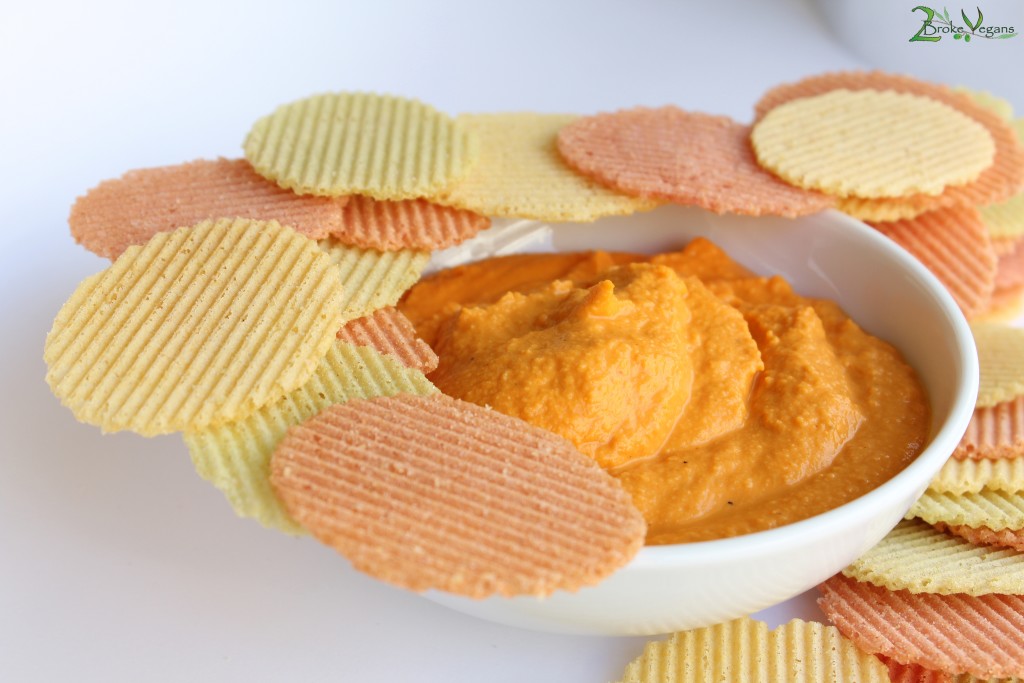 Copyright protected by Digiprove © 2015