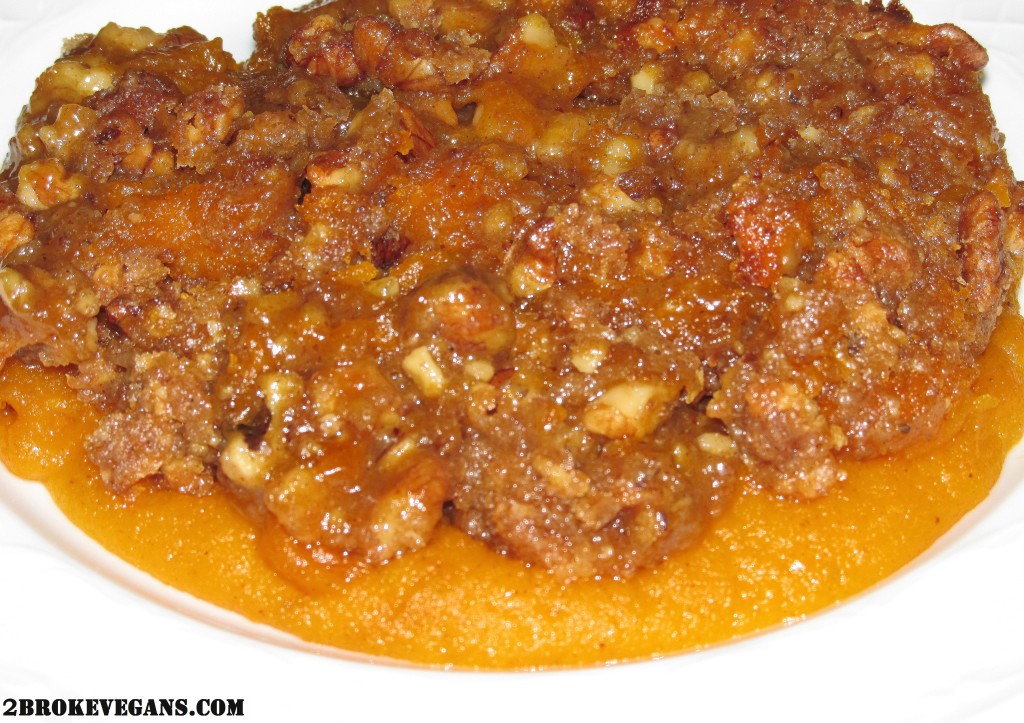 Thanksgiving week continues with the vegan version of my Grandma's Yams! My Grandma made yams for both Thanksgiving and Christmas dinner every year! They were always the first side dish to disappear though, maybe that has something to do with how they taste more like a dessert than a side dish. I took my Grandma's recipe and made it vegan. I left out the marshmallows she used to put on the top because I do not eat them as a vegan, obviously. These are every bit as delicious as I remember my Grandma's yams being! Here is how I did it:
Ingredients for the mashed sweet potatoes portion of the recipe:
5 cups of mashed yams (usually 3 to 4 large sweet potatoes)
2 cups of organic raw cane sugar
1 1/2 teaspoon of sea salt
2/3 cup of vegan butter
3 Tablespoons of ground flax seeds mixed with 9 Tablespoons of water
1/3 cup of vegan sweetened condensed milk* (see note below)
1 teaspoon of vanilla extract or 1/4 teaspoon of vanilla powder
1/4 teaspoon of ground allspice
1/4 teaspoon of ground cinnamon
1/4 teaspoon of nutmeg
*To make a quick vegan sweetened condensed milk for this recipe combine 1/3 cup (66 ml) of coconut milk with 2 teaspoons of organic raw cane sugar.
Peel and chop the sweet potatoes into medium to small cubes (or something close to a cube). You can either boil them in water until they are soft enough to mash or use a very high powered blender to mash them. Combine the mashed sweet potatoes with all the other ingredients and mix well. Find a large pan to pour the mixture into. You will need an oven safe pan with a cover or a pan you can completely cover with tin foil for this recipe. Set aside and proceed to make the topping.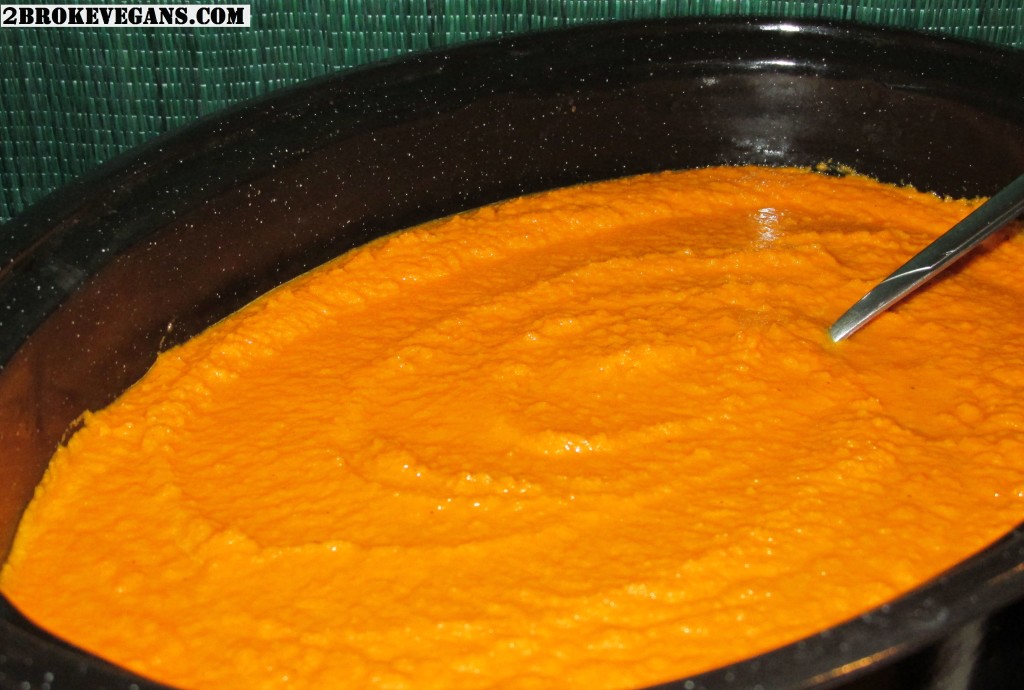 Pre-heat the oven to 175° Celsius (350° F)
Ingredients for the topping:
1/2 cup of vegan butter (this is in the neighborhood of 6 to 8 Tablespoons)
2 cups of organic brown sugar
2/3 cup of buckwheat flour
2 cups of chopped pecans (it's hard to find pecans in Greece so we used crushed walnuts but the recipe is even better with pecans)
You will probably want to put some kitchen gloves on for this one! In a large mixing bowl, combine the vegan butter, brown sugar and buckwheat flour until the mixture is smooth. It really helps to wear gloves or use your hands to keep squeezing and mashing all the ingredients until they are well mixed. Then, mix in the crushed pecans or walnuts.
Finally, cover the mashed yams by sprinkling the topping over them with your hands. Do this until you cannot see the yams at all (even though the yams bubble over the topping a little bit while baking). Cover the pan with the lid or tin foil and bake them for 50 minutes. Bring this to your family Thanksgiving dinner and people will be shocked it's vegan!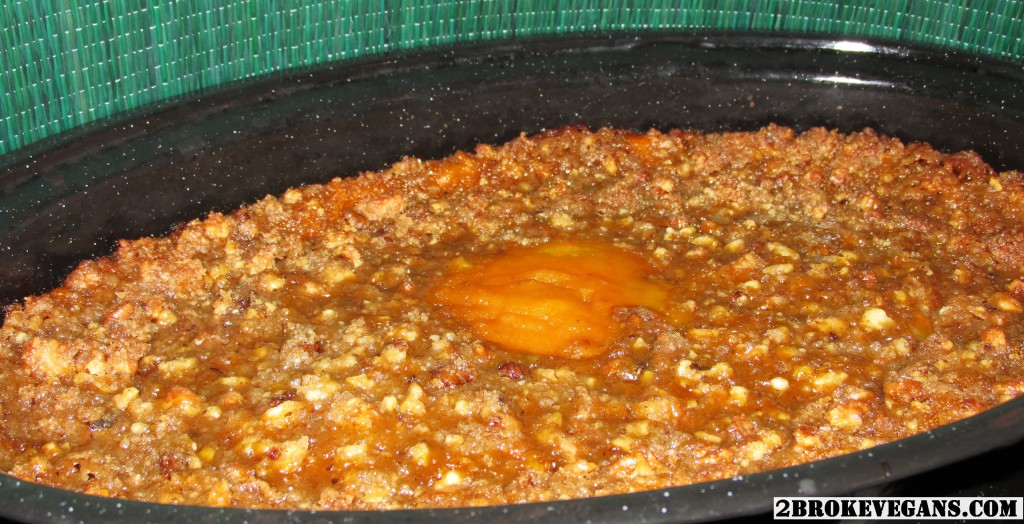 Copyright protected by Digiprove © 2014