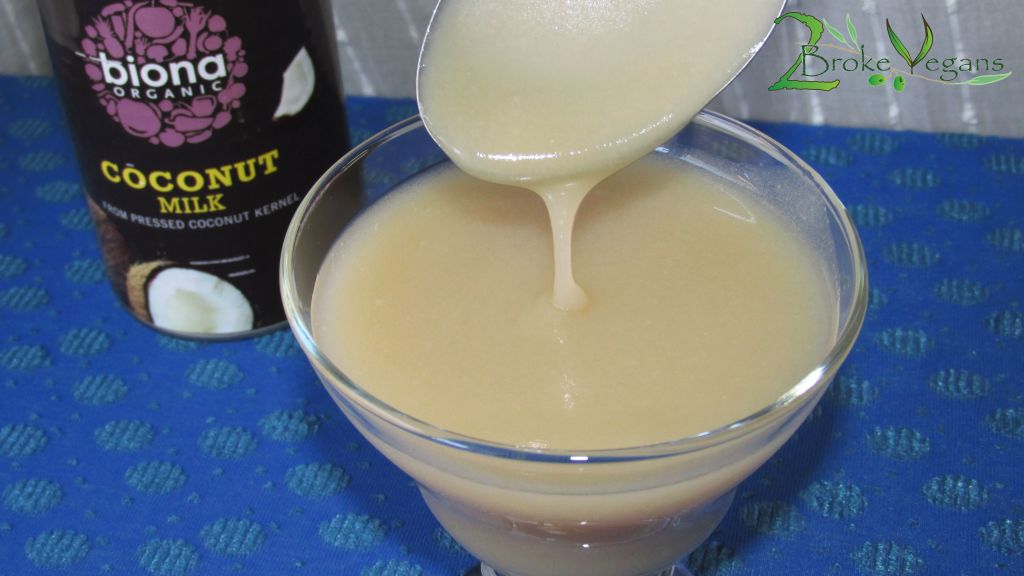 We needed to make vegan sweetened condensed milk for a recipe we were making and it turned out so well I decided we should share it! This recipe is really simple as it has only two ingredients: coconut milk and organic raw cane sugar. It is always nice to have sweetened condensed milk for baking, so, why shouldn't vegans have it available as well?
Ingredients:
400 ml (almost 14 ounces) of full fat coconut milk
1/4 cup of organic raw cane sugar
Instructions (makes about 170-180 ml of vegan sweetened condensed milk):
Pour coconut milk into a medium to large pot. Place pot on stove over medium-high heat.
Once the coconut milk begins to simmer, turn heat down to medium. Be careful not to leave the coconut milk unattended over medium-high heat as it will boil over and make a mess!
Add the organic raw cane sugar and whisk until sugar is completely dissolved into the coconut milk.
Allow to simmer for 35-40 minutes to allow excess liquid to evaporate Stir or whisk every few minutes.
Remove from heat, allow milk to cool completely.
Pour into a bowl or a jar and cover. Keep refrigerated until you use it. We use ours right away but it should keep as long as coconut milk keeps (which is about 4 to 5 days).
This recipe yields a creamy and delicious vegan sweetened condensed milk that works perfectly for baking!

Copyright protected by Digiprove © 2014