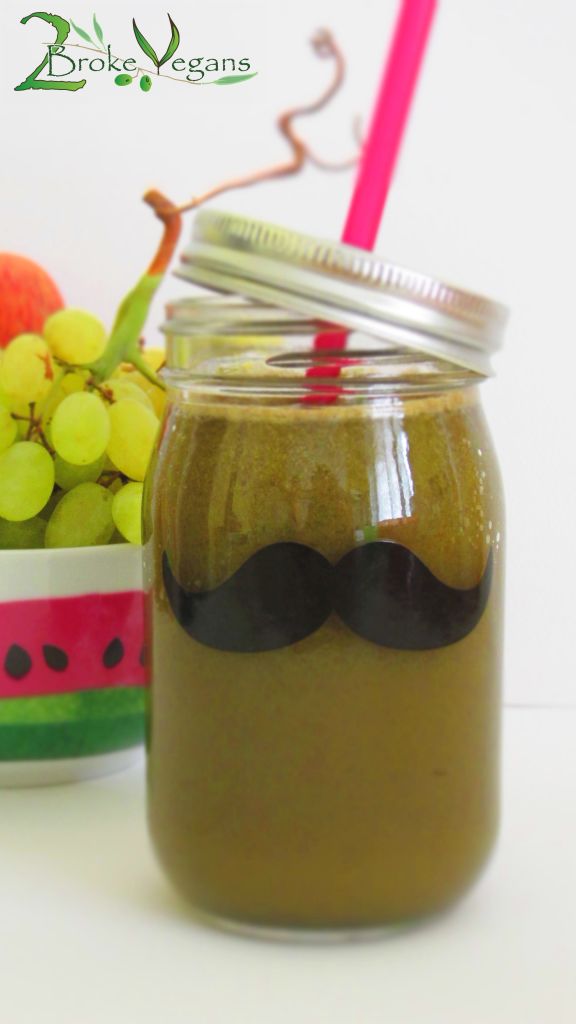 Juicing like a sir! My family and I completed a 60 day juice fast back in early 2012 after watching the documentary 'Fat, Sick & Nearly Dead' based upon recommendations from my sister. We decided to give it a try and had fantastic results! I remember feeling so energized and cleansed from fasting. Of course, eating whole food again after the fast was such an amazing feeling too! A lot of people can get confused about whether or not juicing is right for them. Health is a tricky subject so we are not going to recommend to anybody who has not talked to their nutritionist or medical professional to try juicing. It is difficult to know exactly what nutrients you need to acquire on an everyday basis through juicing. Also, we are not going on a juice fast right at this moment either, however, we do enjoy the occasional green juice as a meal replacement. This simple but delicious juice features only 3 ingredients: red apples, green grapes and dandelion greens.
Ingredients:
4 medium sized red apples
2 cups of green grapes
3/4 cup of dandelion greens
Instructions:
Wash all the apples, grapes and dandelion greens.
If you do not have a powerful enough juicer, slice the apples and remove the seeds
Slowly juice all the ingredients in a juicer. Do not overfill your juice, it is ok to do a little bit at a time!
Pour all the juices from the ingredients into a large enough pitcher or container with a cover and shake well before serving. Add a pinch of ground cinnamon to the juice if you desire. Chill it in the refrigerator before serving if you prefer cold juice.
This is a very easy 3 ingredient raw vegan juice recipe. If you are a more experienced green juice drinker feel free to add even more dandelion greens to the juice. The more you add, the healthier it will be but the flavor will lean more towards the dandelion greens as well. Good day sir!

Copyright protected by Digiprove © 2014