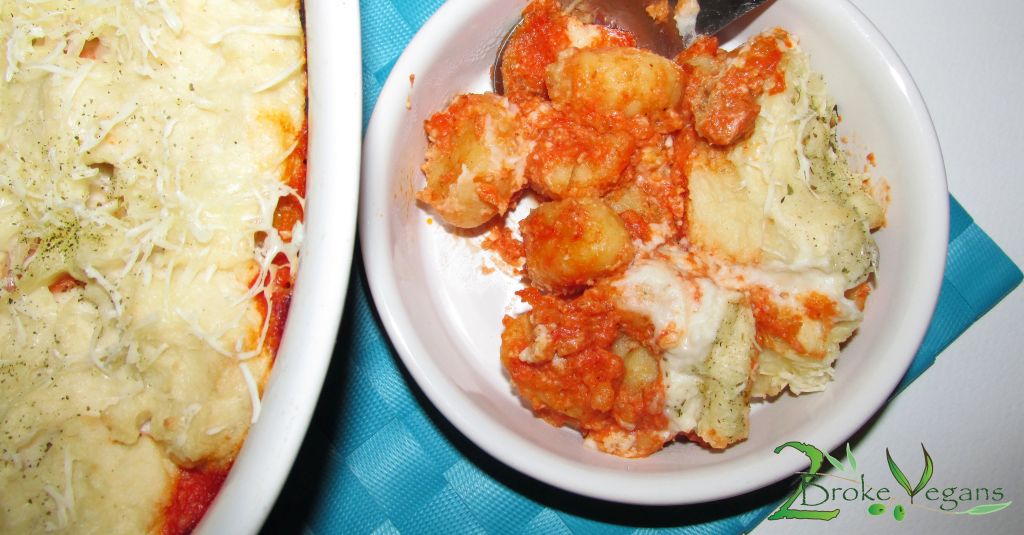 October is a special month for us as our blog turns one year old on the 19th! We are excited about that and will be working on some special posts (and a surprise for our readers) leading up to our blog's birthday! For today's post we will be making gnocchi all sorrentina.
Growing up in Greece means you enjoy Italian cuisine using Greek tomatoes, garlic and basil. Vegetables grown in Greece truly have amazing flavor! One of my all time favorite dishes is traditional gnocchi alla sorentina. This post is a recipe for the gluten free vegan version! With our own handmade, melting mozzarella and our salty Parmesan; this food is for those of us who prefer the simple yet fulfilling flavors in life! You can either make your own gnocchi (click here for our recipe) or you can buy some. We found an amazing gluten free gnocchi from Botanica right here in Patra!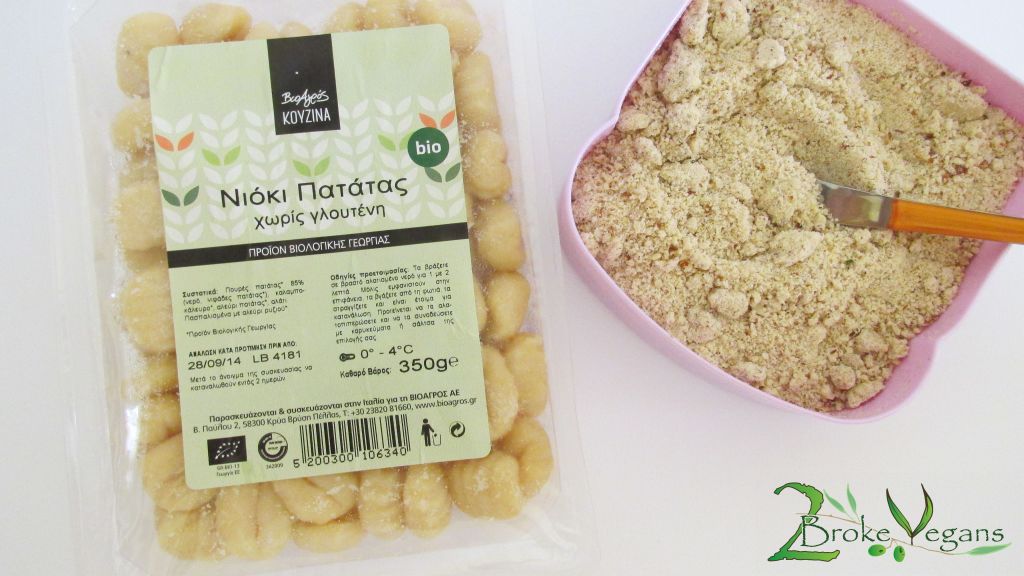 Ingredients to serve 2 people:
Ingredients for the special tomato sauce:
750 ml (3 1/4 cups) of tomato juice from fresh tomatoes
Olive oil
1/4 teaspoon of dried basil -or- 6 leaves of  fresh basil
1 teaspoon of sea salt
1/4 teaspoon of organic raw cane sugar
Dash of ground black pepper
Small red onion, peeled
I had a hard time convincing Jake that he didn't need to add any spices to the sauce. Real revolution. Not what you expect from a good sou chef. Oh well. At least he does the dishes 😉 After he ate this sauce, he realized for this occasion, the tomato sauce was perfect as simple as described!
Instructions for the special tomato sauce:
In a sauce pan, add a tablespoon of olive oil
Heat it over medium heat, then, add the peeled red onion and saute it by turning it on it's side (without chopping it!) every minute or so
After 3-4 minutes, add the tomato juice, basil, sugar and pepper. Stir and allow the sauce to get thicker for about 15-20 minutes
Remove the onion and add half a cup of the mozzarella, whisk until melted
Instructions for the rest of the food:
Pre-heat oven to 160° C (320° F)
Boil the gnocchi (which you do by boiling water, adding the gnocchi to the boiling water for 2 minutes and then removing them).
Strain the gnocchi and add them in the tomato sauce, along with the Parmesan. Mix well.
Empty the mix in a small oven pan, cover with the rest of the mozzarella and bake in preheated oven for about 20 minutes or until the cheesy surface becomes golden brown
Enjoy 🙂
Original recipe from here.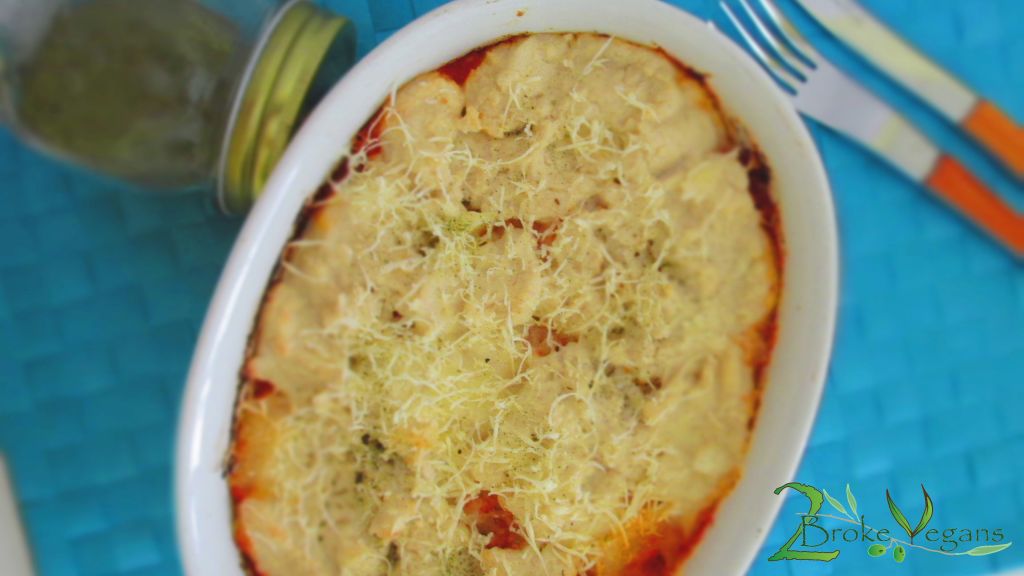 Copyright protected by Digiprove © 2014