One of Athanasia's best friends made this for her and her friends earlier this year and she came home boasting of how delicious it was! I was thinking how can a tart be that good without any cheese on it? Well, I feel guilty about ever having that thought now! After trying it, there is no doubt in my mind Paulina's tart is exceptional! It just so happens to be simple and easy to make as well. Athanasia had been wanting to make it for a while just so I could try it, so we finally made it.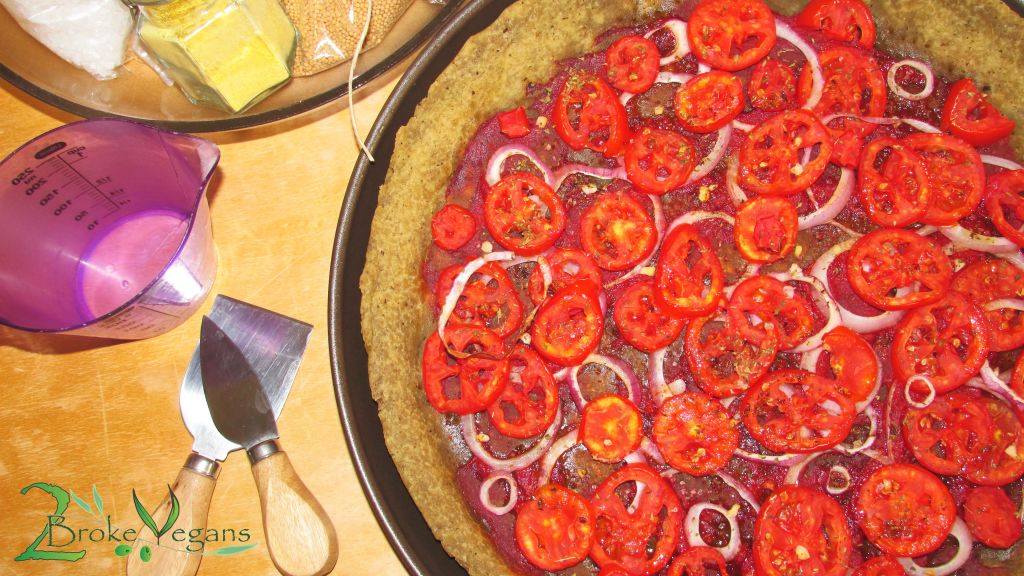 What you will need to prepare or have on hand to make it:
Make a gluten free tart crust (click here for one of our tart crust recipes)
70 grams (just over 1/4 cup) of tomato paste 
2 garlic cloves, minced or chopped
3 small to medium tomatoes, sliced
1 medium red onion, sliced
Dried oregano
Sea salt
Instructions:
Make and pre-bake the tart crust (about 8 minutes at 160° C or 320° F)
Spread the tomato paste on the crust as evenly as possible
Sprinkle the minced or chopped garlic cloves over the paste
Spread the sliced onions and tomatoes over the tart
Sprinkle some sea salt over the toppings
Bake the tart for another 8 to 12 minutes or until the outer crust is baked without burning
Sprinkle some dried oregano over the tart, slice and serve
Thank you Paulina for teaching us about this delicious tart!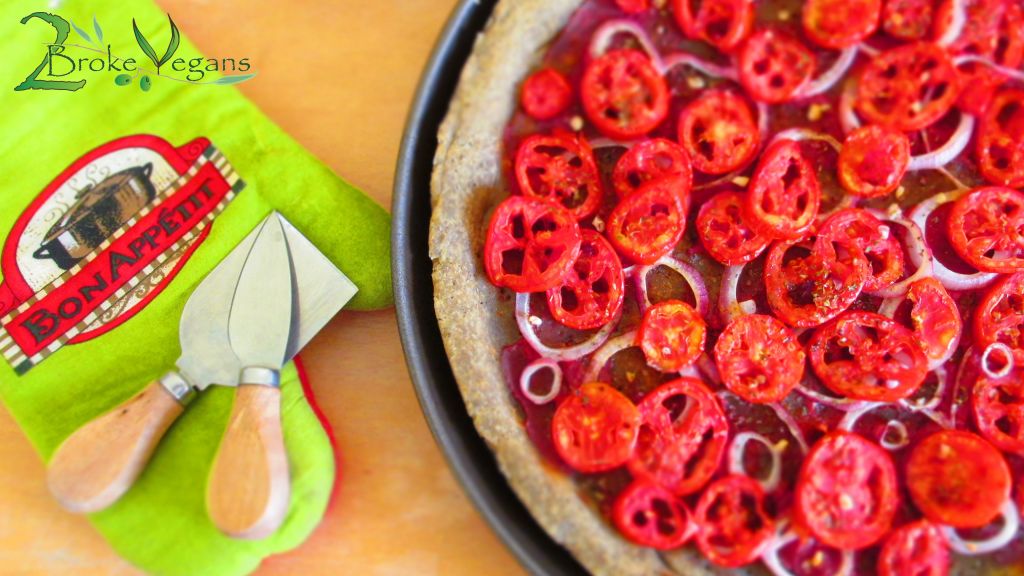 Copyright protected by Digiprove © 2014