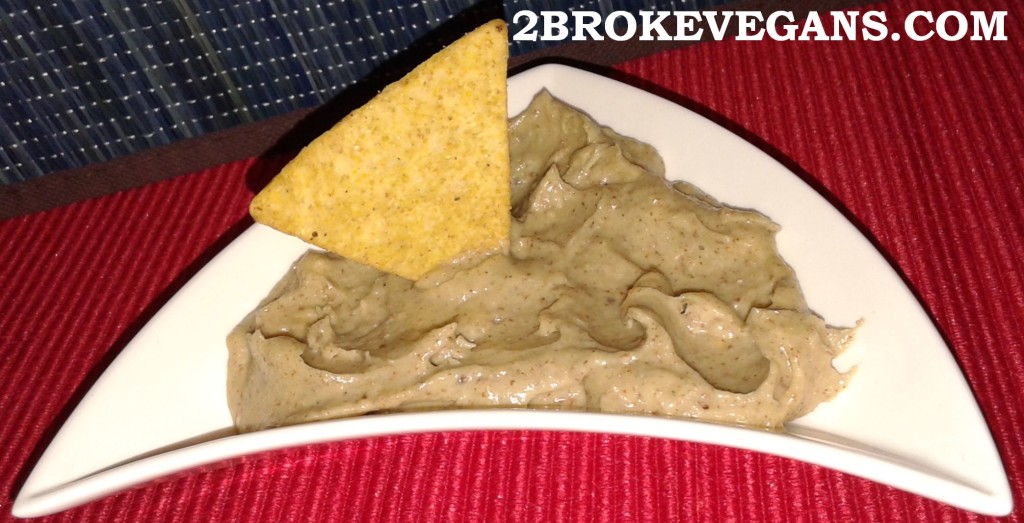 This is another very simple vegan cheese recipe! We absolutely love this dip, especially with organic corn chips! It is a great way to increase your raw spinach intake as well! In a powerful blender (we used a Vitamix; for more information in North America click here or in Europe click here) add:
1/4 cup water
1 teaspoon sea salt
6 Tablespoons of nutritional yeast
1/4 cup raw almonds
3/4 cup raw cashews
1/4 to 1/2 leaf of fresh spinach (add more if you really love spinach)
Blend until smooth or almost completely smooth. Enjoy this raw spinach vegan cheese as a spread or dip with your favorite chips, crackers or vegetables!