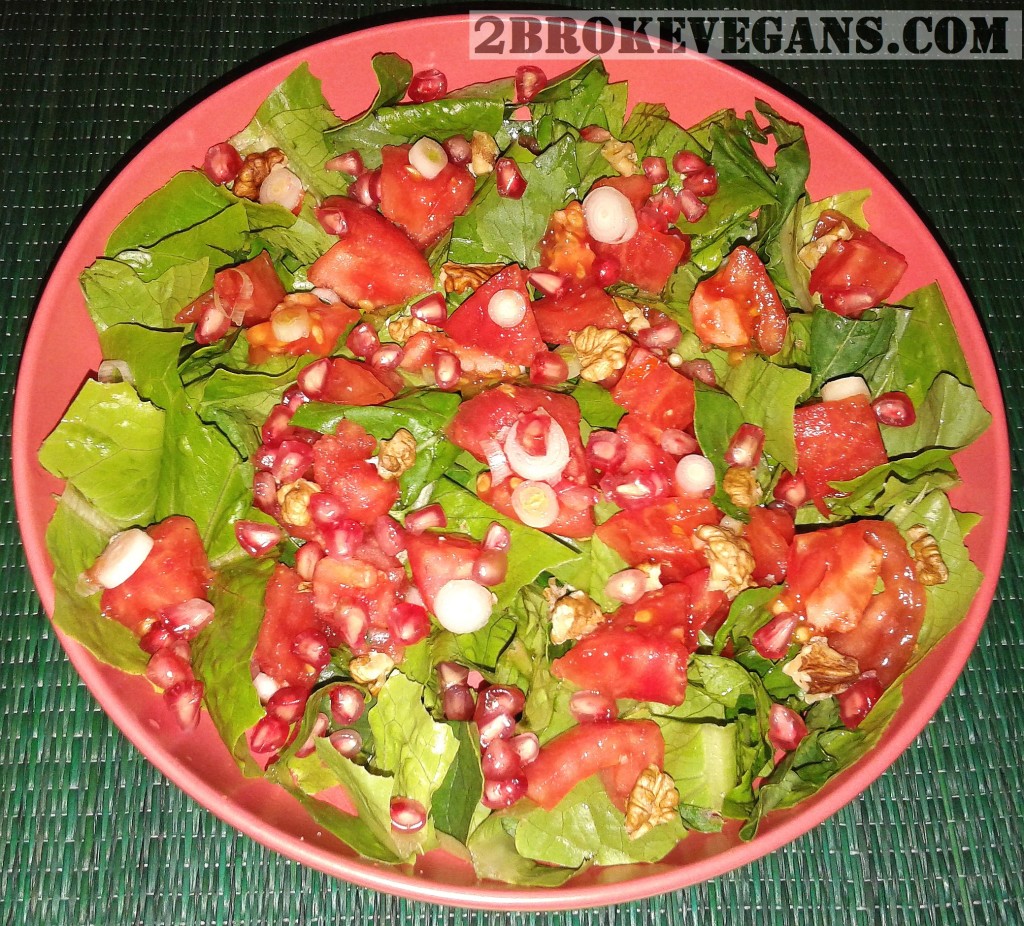 We loved this spinach arugula pomegranate salad! The dressing was the best!
Ingredients:
Arugula
Lettuce
Some spinach leaves
2 peeled, chopped tomatoes
4 chopped green onions
pomegranate seeds
walnuts
Wash the vegetables and chop them into a large bowl. If you happen to have fresh pomegranate, cut it in quarters and take out the ruby seeds. Sprinkle as many as you would like on top of the salad, along with some crushed walnuts.
For the dressing:
a dash of cumin
sea salt
2- 4 teaspoons of agave syrup (depends on how big your salad is!)
olive oil
Mix the agave with the sea salt and cumin. Spread on top of the salad, mix in well! Drizzle some olive oil over the top and enjoy!!