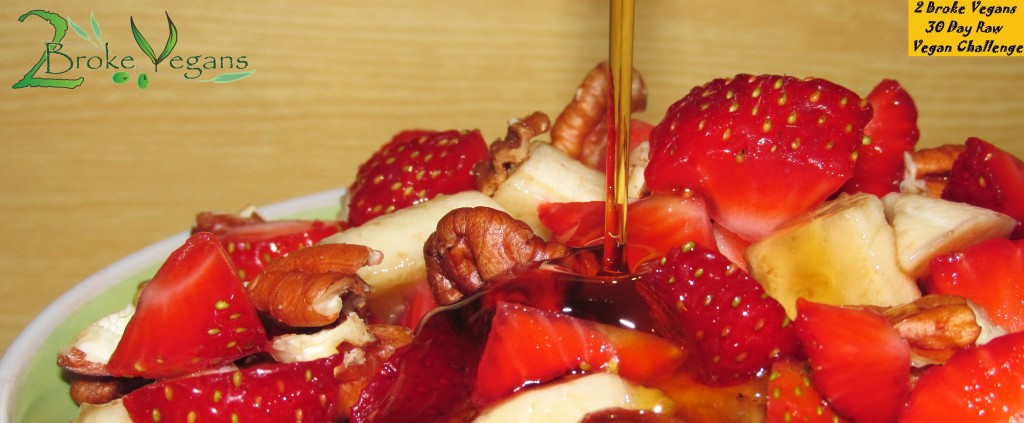 One day, right before we began our 30 day raw vegan challenge, Athanasia made this amazing strawberry banana fruit salad. It instantly became my favorite fruit salad! It is very delicious and easy to make so we made it again last week to enjoy during our challenge. Today marks day 14 of our challenge. Two weeks behind us, two weeks to go. I am feeling very good and am enjoying this challenge quite a bit. I may even be interested in maintaining a 75% to 80% raw vegan diet after we are done at this point. I am looking forward to pizza again too, but I do not crave it anymore at this point. Anyway, here is how we made the fruit salad: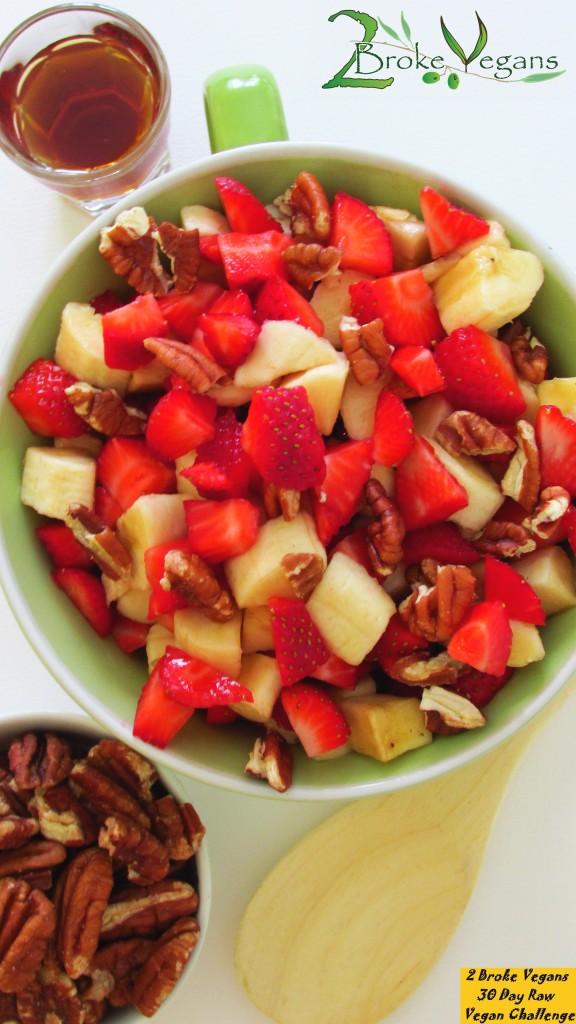 Ingredients:
3 bananas, peeled and sliced
2 cups of strawberries, washed and sliced
3/4 cup of pecans, some smashed or broken up a bit
1 shot of maple syrup (use more if you want to)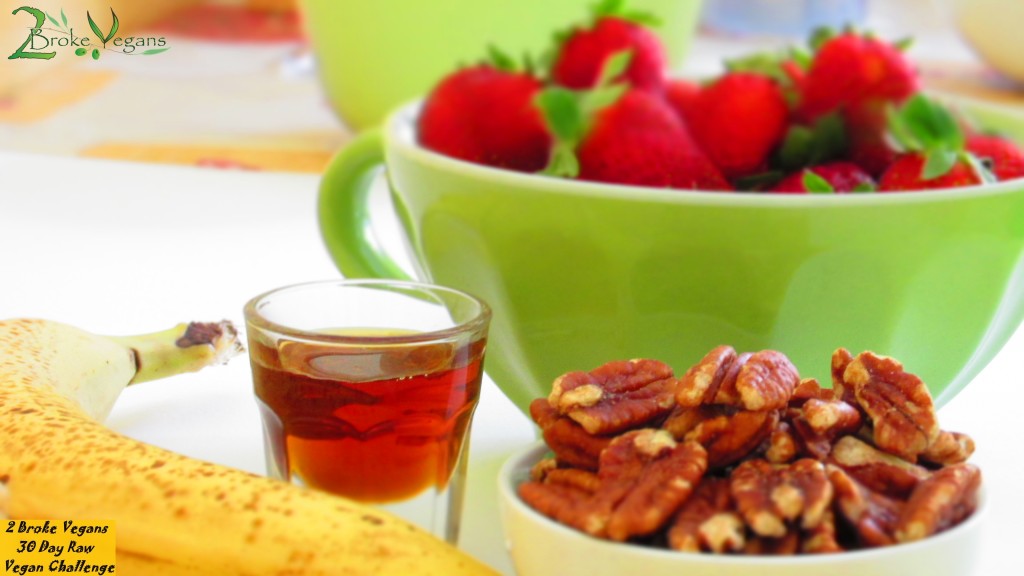 Slice the bananas and strawberries. Mix them together in a medium to large bowl and pour the maple syrup over them. Top it off with the pecans and dig in!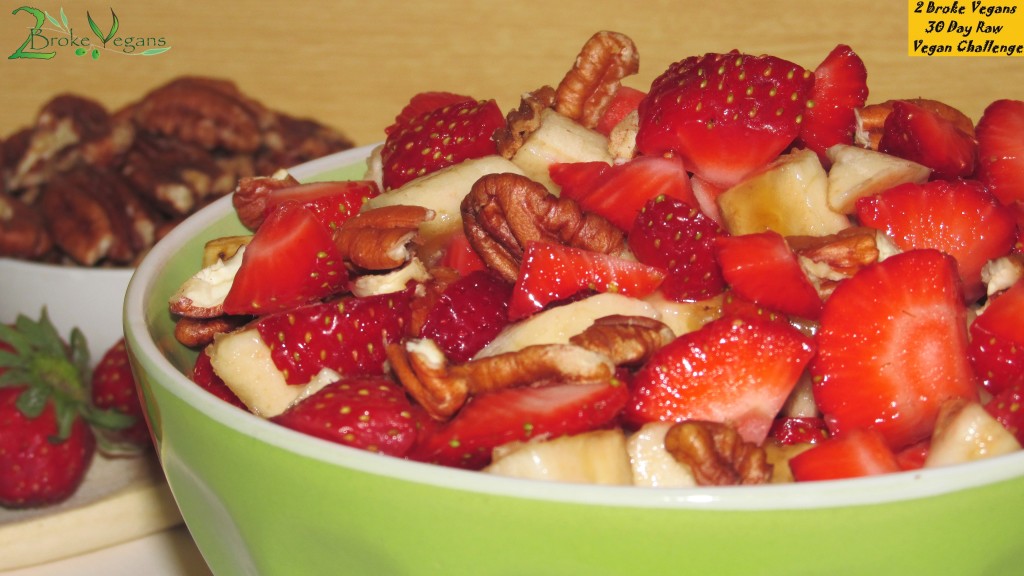 Copyright protected by Digiprove © 2014