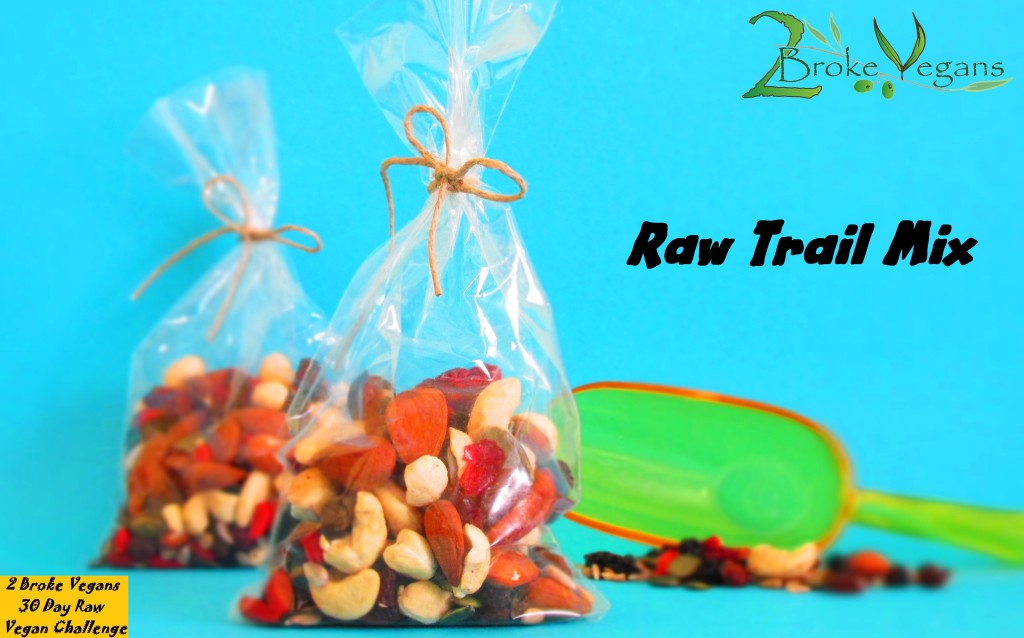 We both love a good raw trail mix, especially as a snack to go! One of our favorite snacks to take with us to the beach last summer was trail mix and I am sure that will continue this summer as well. We decided to start mixing our own trail mixes and have come to love this particular mixture the best. It is very easy and simple to make.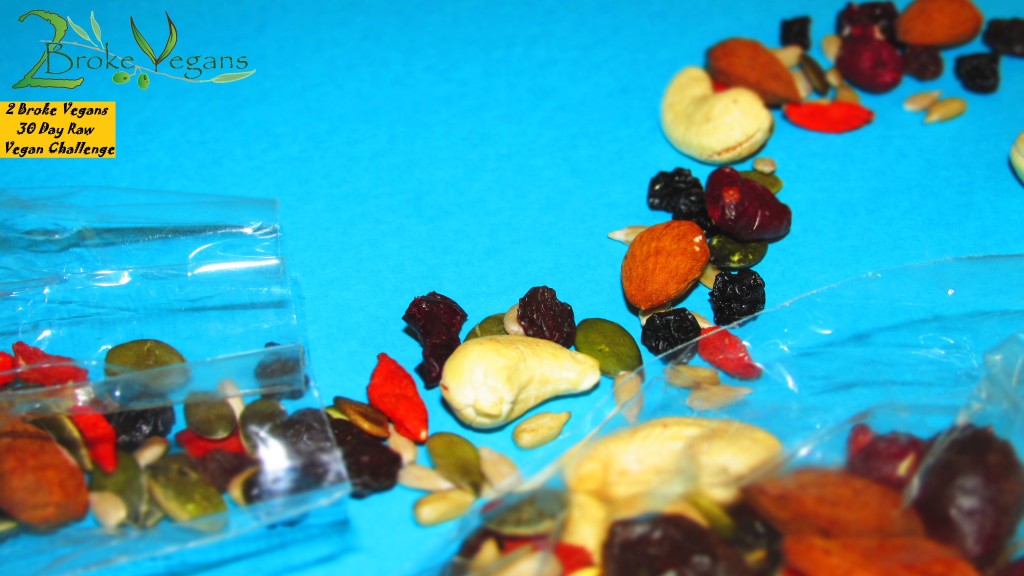 Ingredients:
1 cup of raw cashews
1/4 cup of raw sunflower seeds
1/4 cup of pumpkin seeds
1 cup of raw almonds
2 Tablespoons of goji berries
1 Tablespoon of dehydrated sour cherries
2 Tablespoons of dehydrated cranberries
1/4 cup of dehydrated blueberries
2 Tablespoons of dehydrated raspberries
1/2 cup of raw pecans
1/2 cup of raisins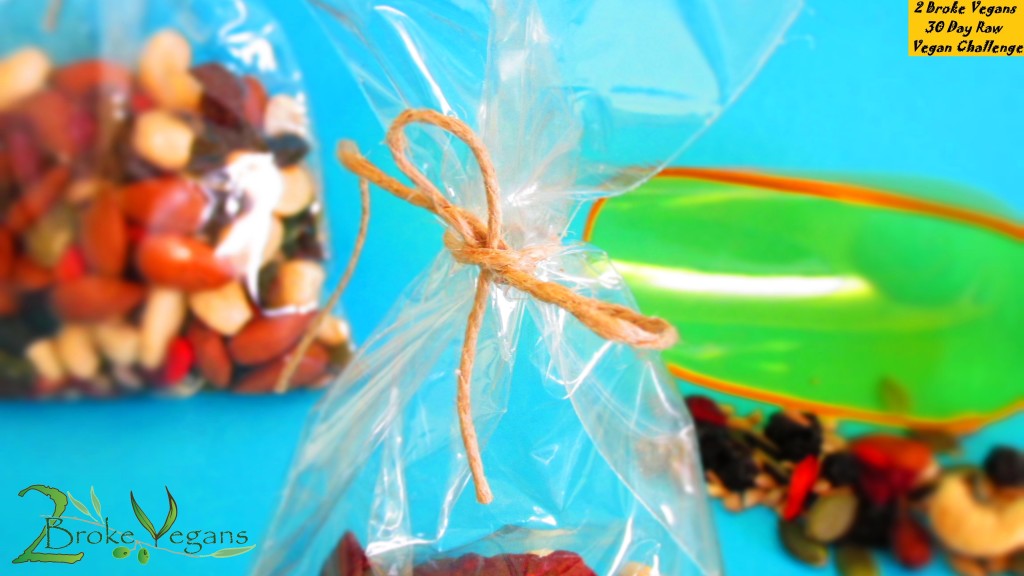 Pour all of the ingredients in a seal-able bag or container and seal it. Shake, shake and shake it some more until all the ingredients are distributed evenly. This recipe will make 5 cups worth of raw trail mix. We have made it twice during our 30 day raw challenge now. Athanasia loves to bring it to college with her and we bring it with us when we go places to have a snack. It's delicious so try it!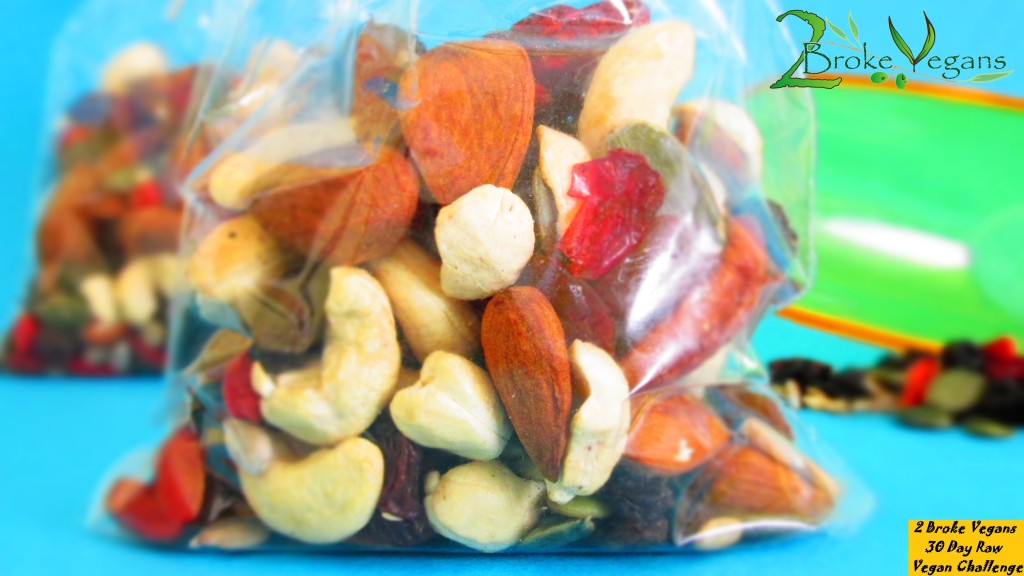 Copyright protected by Digiprove © 2014