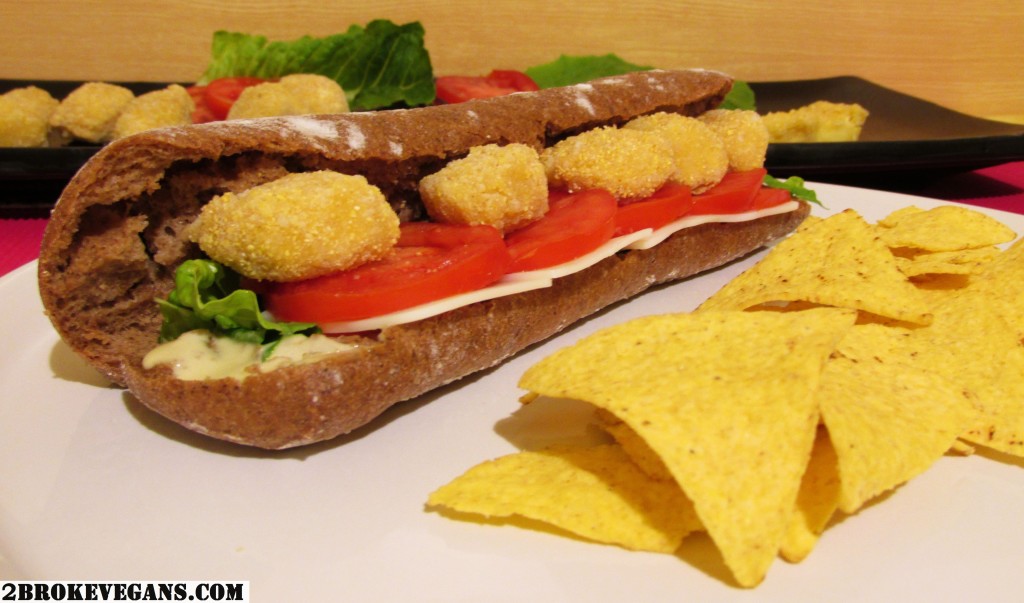 We recently found a Schnitzer gluten free baguette at Botanica here in Patra so we had to try it. It's not a marble rye but it was still delicious! There are many ideas we had as how to make them but in the end Athanasia had the most interesting idea, vegan chicken nuggets. That's right! I had never heard of doing this but she has so I had to try it. Here is how we made this gluten free vegan chicken nugget sub:
Make our gluten free vegan chicken nuggets recipe (click here)
Make our vegan mayonnaise recipe (click here)
Other ingredients:
Sliced tomatoes
Sliced red onions
Vegan cheese slices
BBQ sauce
Romaine lettuce
Schnitzer gluten free vegan baguette
We spread the vegan mayo on bottom inside the sliced baguette and mixed a little barbecue sauce in with the mayo. Then we placed the vegan cheese slices and sliced tomatoes on the bottom. Next we made a line of the vegan chicken nuggets and topped them with the sliced onions and a drizzle of mayo. It was very delicious and extremely filling. We were crawling to bed to sleep after eating them!
To quote George Costanza would be appropriate here: "It's a Schnitzer's!"

Copyright protected by Digiprove © 2014