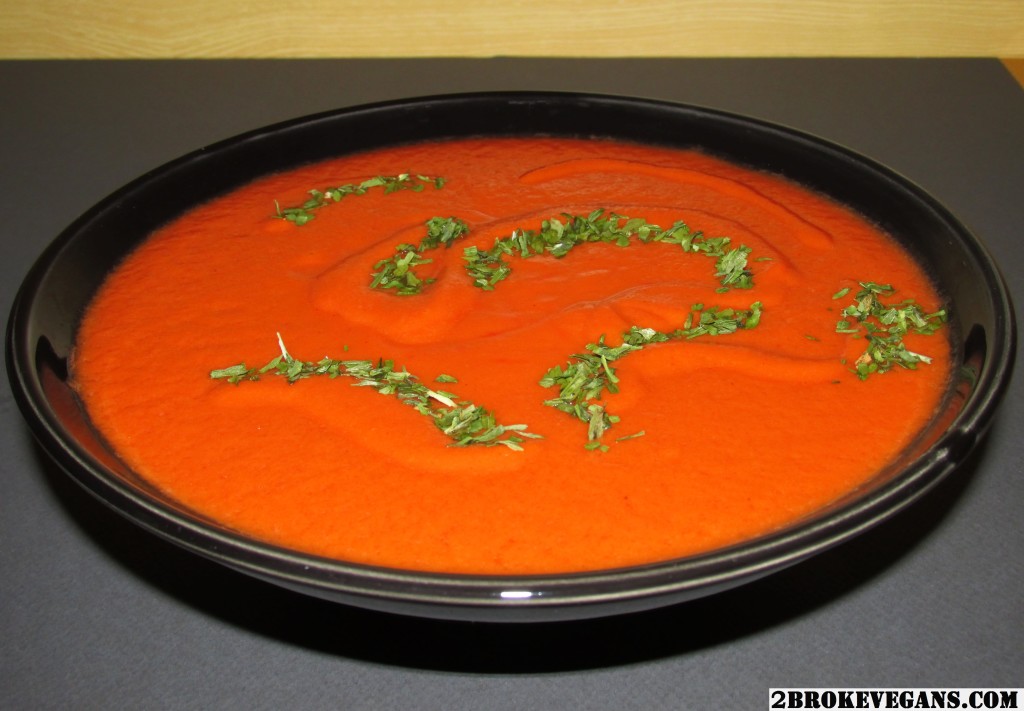 This easy tomato soup was another post-wisdom tooth extraction food I made for Athanasia. It's delicious and savory and can be made raw if you leave out the vegan cheese. I used a Vitamix to make it become completely smooth. However, you may be able to achieve a not so smooth texture in just about any powered blender large enough to fit all the ingredients. From start to finish this recipe should take 10 minutes or less. Let's get started!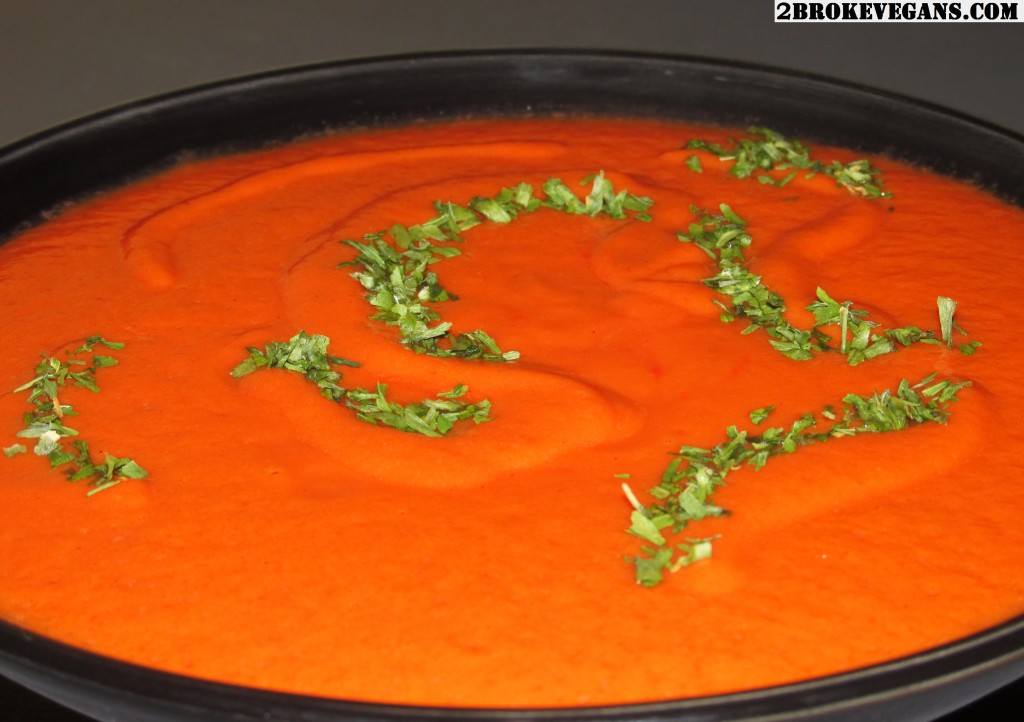 Ingredients:
2 Tablespoons of olive oil
1/4 cup of red onions
1 garlic clove
1 Tablespoon of dried basil
1/2 teaspoon of rosemary
1/2 teaspoon of dried thyme
1 teaspoon of dried oregano
1 1/2 teaspoon of Himalayan salt (the pink stuff)
1/4 teaspoon of ground black pepper
1 cup of water
1000 ml of pure tomato juice (this is about 6 medium sized tomatoes)
2 Tablespoons of lime juice
1/2 cup of shredded or grated vegan cheese that melts (optional)
Toss all the ingredients into your blender and blend them at the highest speed until smooth. If you added the vegan cheese keep blending until the soup becomes slightly warm. Ready to be served!
This recipe is large enough so serve 4 to 6 people depending on how large your bowls are.

Copyright protected by Digiprove © 2014