This is an extremely simple vegan mayonnaise  recipe! Mayo without eggs? That's right and it's delicious too! Here is how you can make homemade vegan mayonnaise: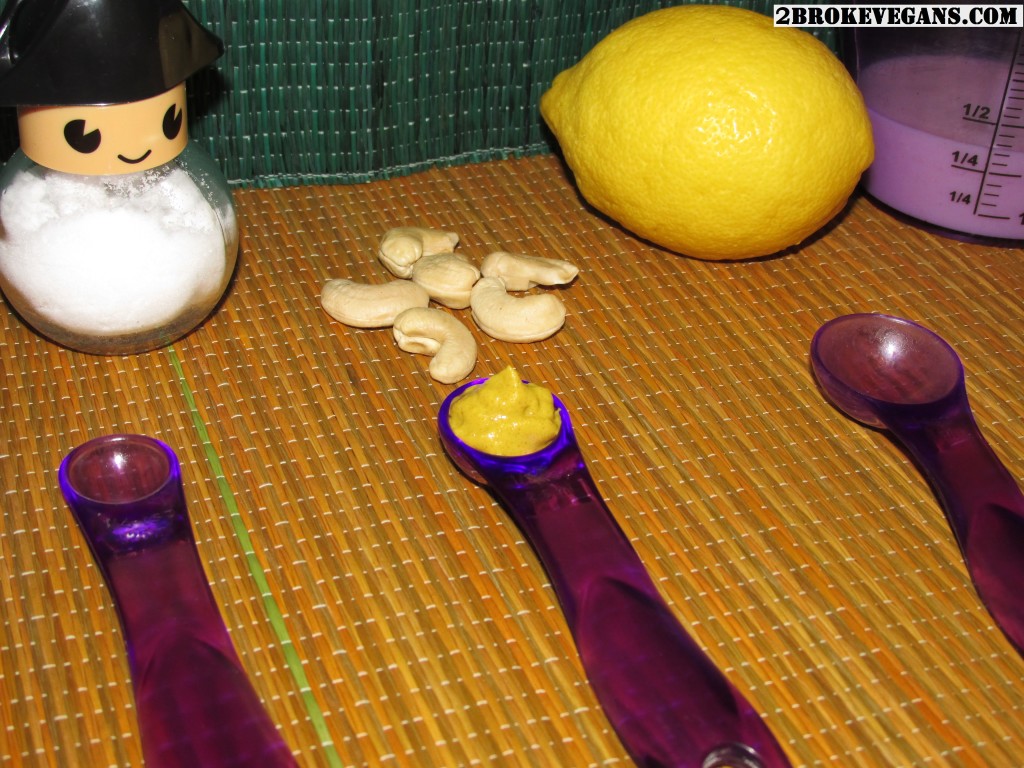 In a blender add:
1/2 cup vegan milk
2 teaspoons of lemon juice
1/2 teaspoon of mustard
1/2 teaspoon of sea salt
dash of mustard powder
1/4 cup raw cashews
Blend until smooth. Then, slowly pour your thickener in while the blender is on a low speed:
Blend until smooth. That's all there is to this one. We like this vegan mayonnaise even more after it has been refrigerated for a few hours.
We also have this delicious new vegan mayonnaise recipe if you are looking for a great mayo recipe without cashews in it.

Copyright protected by Digiprove © 2014