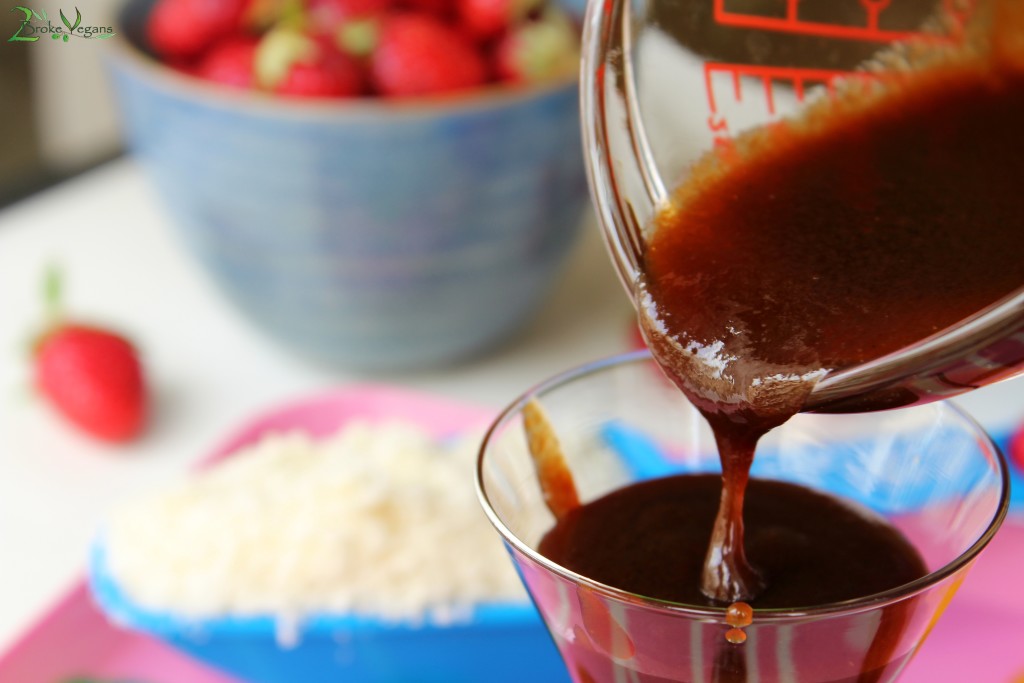 Recently one of our readers asked if we could make vegan dulce de leche – caramel sauce from our vegan sweetened condensed milk recipe. We came across this recipe (click here) and decided to try it. The end result was amazing! This recipe works and we were so pleased with it we wanted to share their recipe with our readers as well.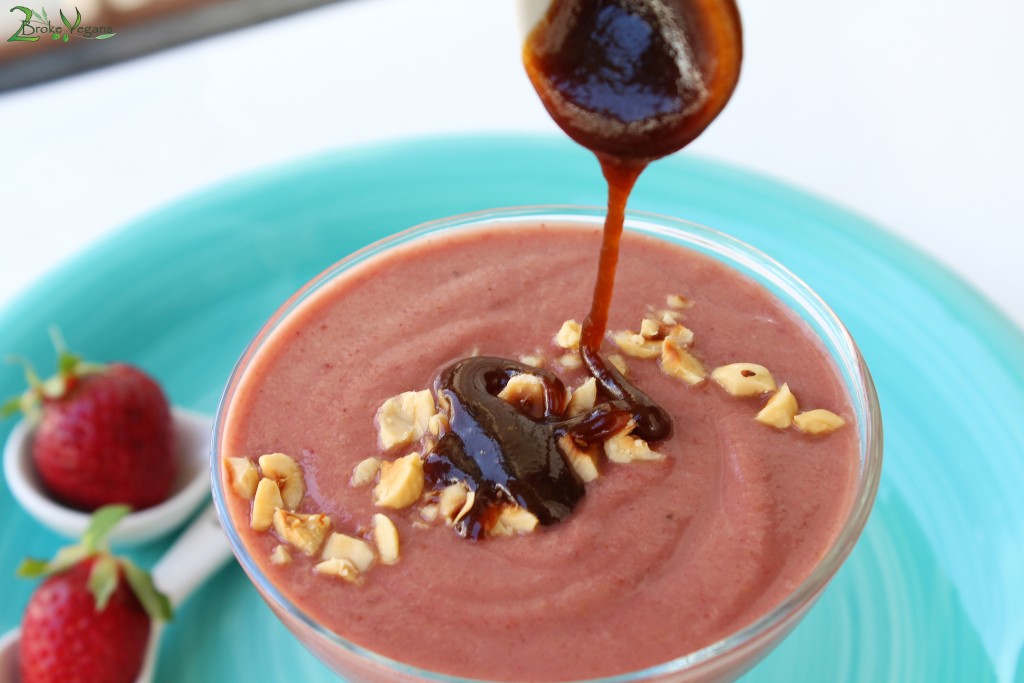 Ingredients for 1/3 cup vegan dulce de leche:
1 cup (240 ml) of full fat coconut milk without emulsifiers besides guar gum
1/2 cup (70 grams or 2.5 oz) of coconut sugar
1/2 Tablespoon of lemon juice
2 Tablespoons (30 ml) of water
Pinch of Himalayan salt
Pinch of vanilla powder or a few drops of extract
Instructions:
In a small sauce pan mix the water, coconut sugar and lemon juice. Place over medium-low heat (4 out of 9 on our stove) and bring to a boil.
Carefully add the coconut milk, Himalayan salt and the vanilla, whisk and lower the temperature.
Whisk every 5 minutes for an hour or until it thickens into a glorious caramel. Be very careful not to burn it or yourself!
Remove from oven and allow time to cool. This sauce can be used right away or stored in the refrigerator in an air-tight container.