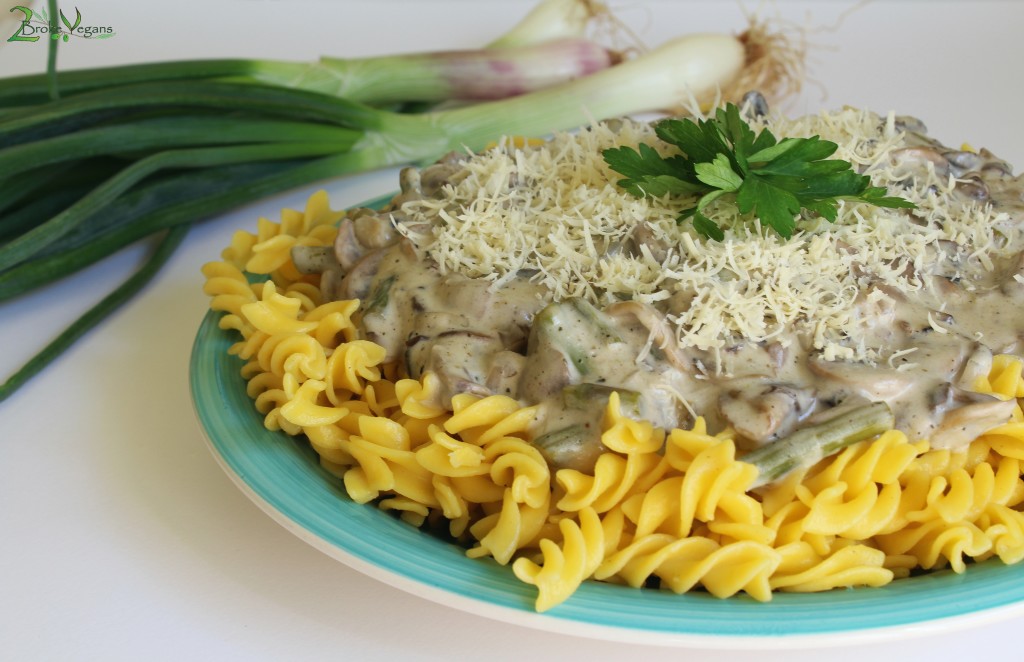 Although asparagus season is almost over there is still time to make something creative using it. I made this asparagus and mushroom pasta and we both loved it! We thought it would be a good recipe to share in case anybody else is looking for asparagus ideas. Recently we posted our Vegan Tofu Parmesan Pasta recipe featuring the new Viofree/Violife vegan Parmesan cheese. That recipe was Jake's idea so now it was my turn to use the new vegan Parmesan!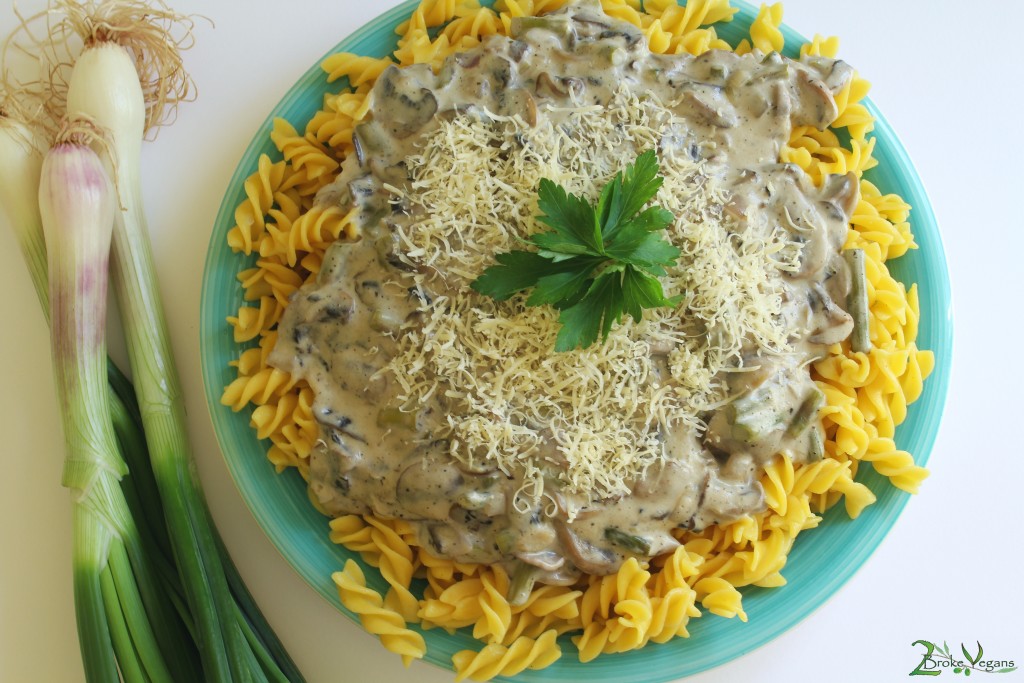 Ingredients for 3-4 servings:
500 grams (17.6 oz) of white mushrooms chopped in medium sized pieces
300 grams (10.5 oz) of asparagus freshly chopped in small pieces (discard the bigger pieces from the bottom of the asparagus)
50 grams (1.76 oz) of green onions (about 3-4 green onions), finely chopped
50 grams (1.76 oz or 1/4 cup) of red onions finely chopped
400 ml (1 2/3 cup) of almond cream
3/4 cup (75 grams or 2.65 oz) shredded vegan mozzarella cheese that melts.
Olive oil for the pan
1/2 teaspoon of ground cumin
1/4 teaspoon of dried basil
1/2 teaspoon finely ground sea salt
Pinch of pepper
Pinch of nutmeg
Grated vegan Parmesan cheese for garnishment.
Instructions:
Place a rather big frying pan on medium to high heat with the bottom covered in olive oil.
When the olive oil is hot enough, add the chopped asparagus and saute for about 8 minutes or until soft.
Add the onions, saute for 2-3 minutes and then add the mushrooms and spices. Stir and saute until soft.
Finally, add the almond cream and the shredded vegan cheese and keep stirring until the vegan cheese melts and the sauce becomes nice and thick.
In the meantime, boil your favorite vegan noodles, strain.
When everything is ready, serve!
Enjoy warm or cold, with vegan Parmesan on top.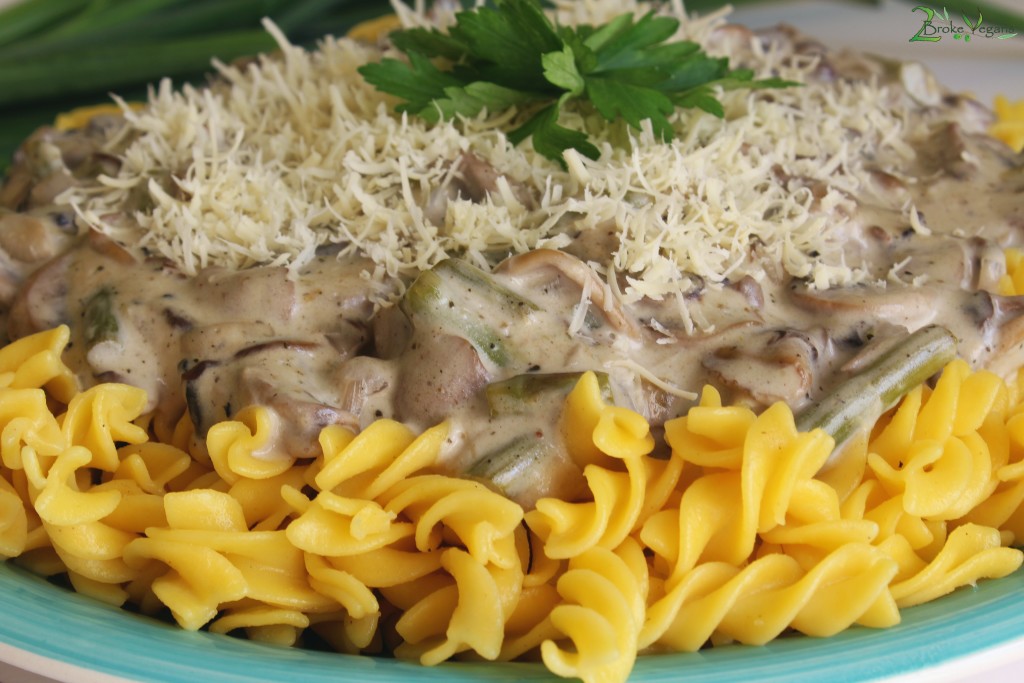 Copyright protected by Digiprove © 2015