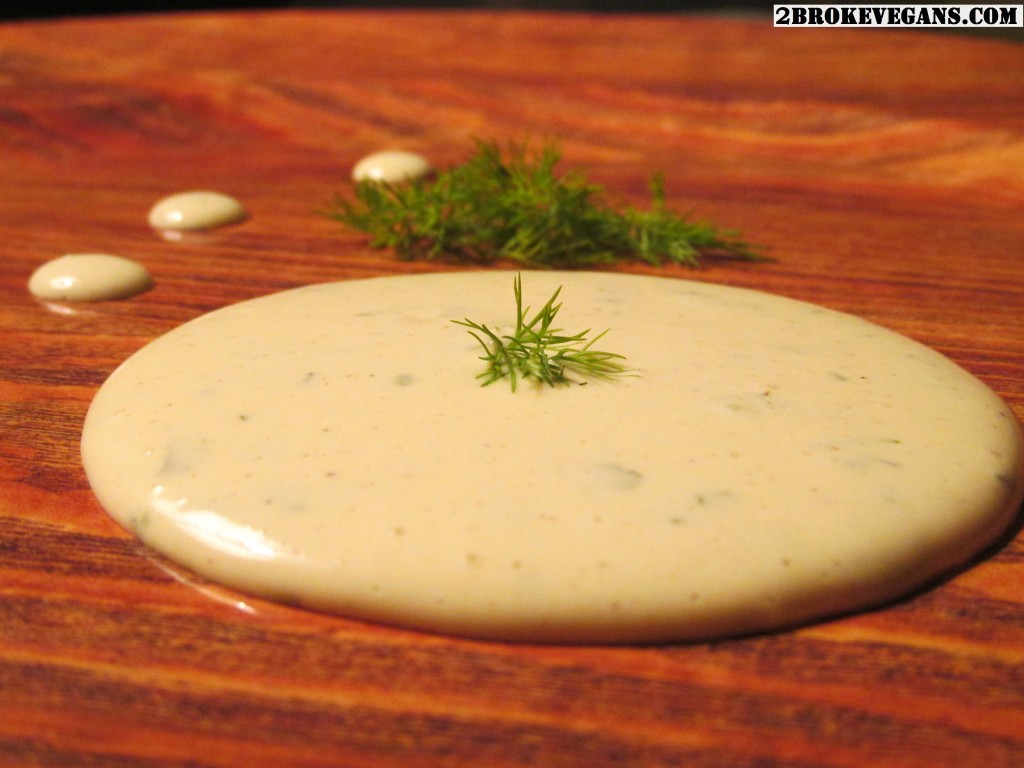 Here is a dressing for all our salad lovers out there: gluten free vegan ranch dressing! This is a classic dressing that can be used as a dip as well. Here is how we did it:
In a blender add the following:
Blend these ingredients until they are as smooth as you can get them. Empty the sauce into a medium mixing bowl and add the following ingredients:
1/2 teaspoon of dried celery
1 teaspoon of dried parsley
1/4 teaspoon of fresh dill (ripped into small pieces with your hands or chopped)
Stir until mixed well and enjoy!