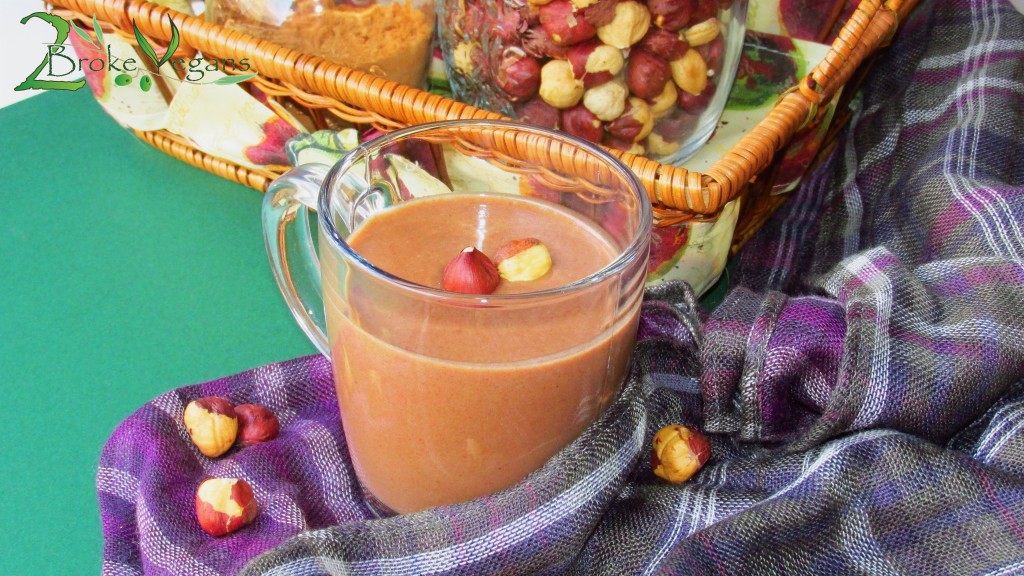 What happens when hazelnuts decide to take cacao out on a hot date? Hazelnut hot chocolate of course! This recipe is raw vegan if you do not let it heat up too much in the blender. I'm happy Athanasia figured out how to make this because it's delicious!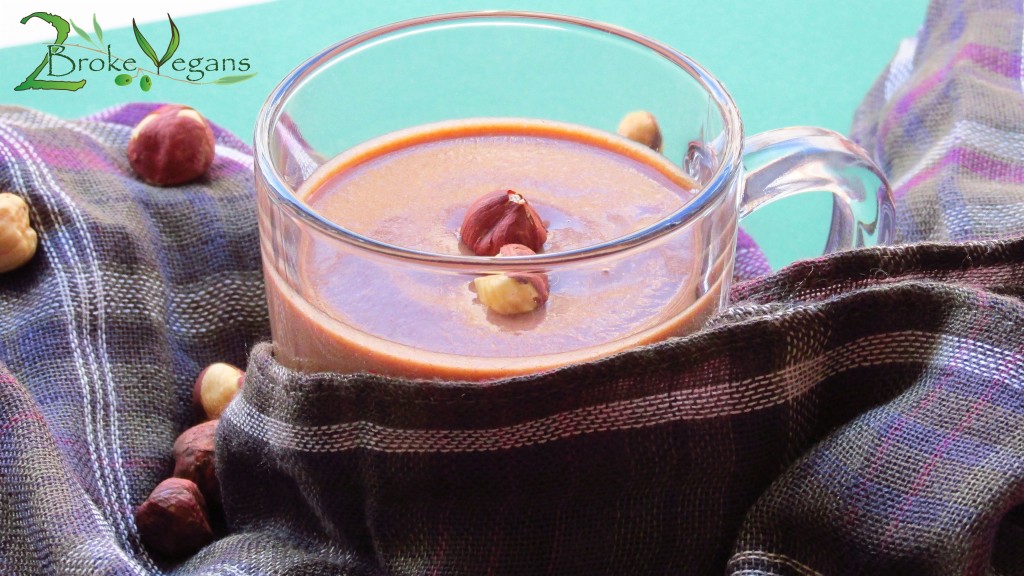 Ingredients to make about 2 cups (470 ml) of hot chocolate:
1 1/2 cup (250 ml) of water (filtered)*
1 Tablespoon of cacao powder (raw)
7 medjool dates (about 130 grams or 5.3 oz or 1 cup)
1/2 teaspoon of orange juice (we used freshly squeezed)
2 hazelnuts
A pinch of finely ground Himalayan salt salt
A pinch of ground cinnamon
Instructions
Remove the pits from the dates.
Add all the ingredients in a blender and blend until smooth. To keep it raw, be careful not to heat it up too much. If you want to enjoy hot chocolate though, let it get hot!
Strain, preferably through a nut milk bag or with a classic strainer and enjoy!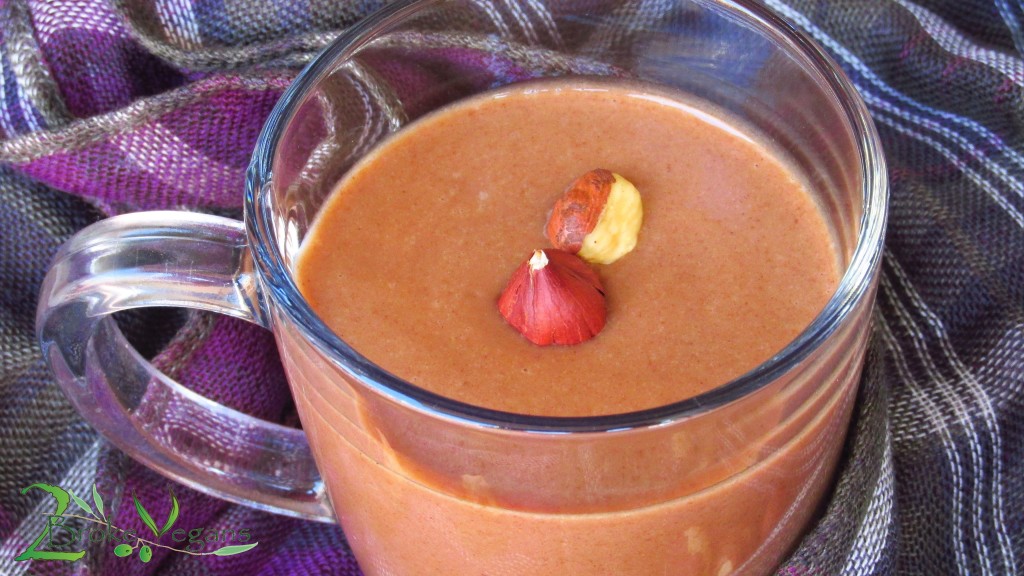 *Special note about our cup measurements: We recently became aware there are different cup measurements used throughout the world. We happen to have the measuring cup most commonly referred to as the "Japanese cup" (1 cup = 200 ml). For example, in the United States 1 cup = 236 ml. Click here for more information.

Copyright protected by Digiprove © 2015