As some of our readers know we already have a delicious vegan mayonnaise recipe (click here to see it). However, one of our readers has requested a recipe that does not use cashews so we decided to give it a whirl. This is obviously not an unusual request at all as many people have nut allergies or choose not to eat nuts at all. So, we got to work to come up with a new vegan mayonnaise recipe and we were both very impressed with the end result! Our biggest question was how much oil and what kind of oil to use to make sure the mayo became thick enough without using cashews. Luckily, Athanasia found this link to a nutritionist who had a great vegan mayo recipe posted (click here for link). We combined out already existing mayo recipe with hers and this is what we got: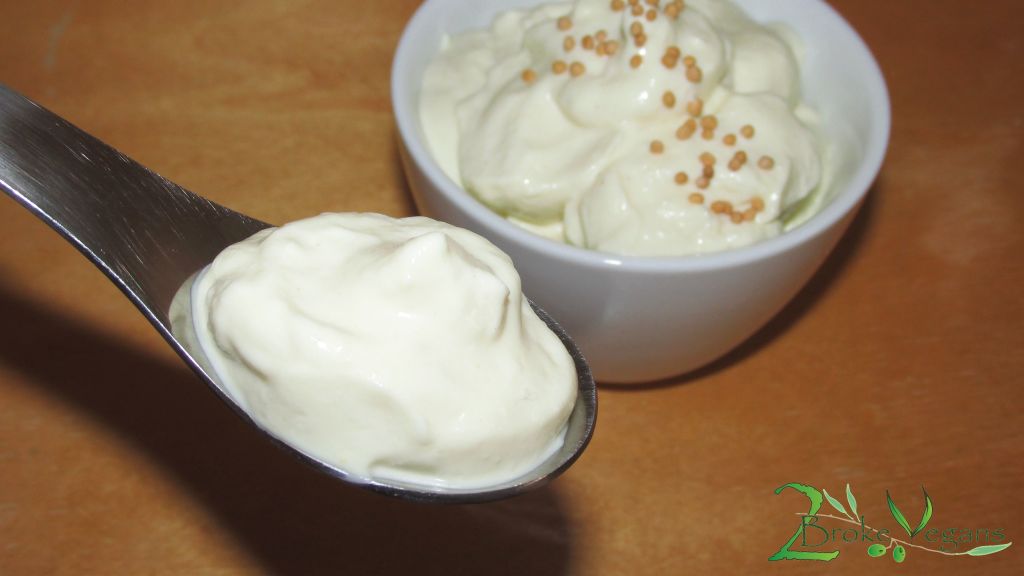 Ingredients:
1/2 cup (100 ml) of vegan milk (we used soy milk for this recipe)
1 teaspoon of mustard
2 teaspoons of freshly squeezed lemon juice
1/2 teaspoon of sea salt
1/4 teaspoon of apple cider vinegar
3/4 cup (150 ml) of sunflower oil
Instructions:
Add all the ingredients except the sunflower oil into a blender and blend on medium speed until mixed thoroughly
Turn down the blender speed to low. Slowly drizzle the sunflower oil in. Once all the sunflower oil is in, cover the blender and turn speed up to high until mayo becomes nice and thick
Enjoy!
This recipe is very, very easy and is a-mayonnaise-ing! If any of our other readers have any requests feel free to leave us a comment with your request. Some requests we can get to sooner than others but rest assured we will eventually try all of our requests!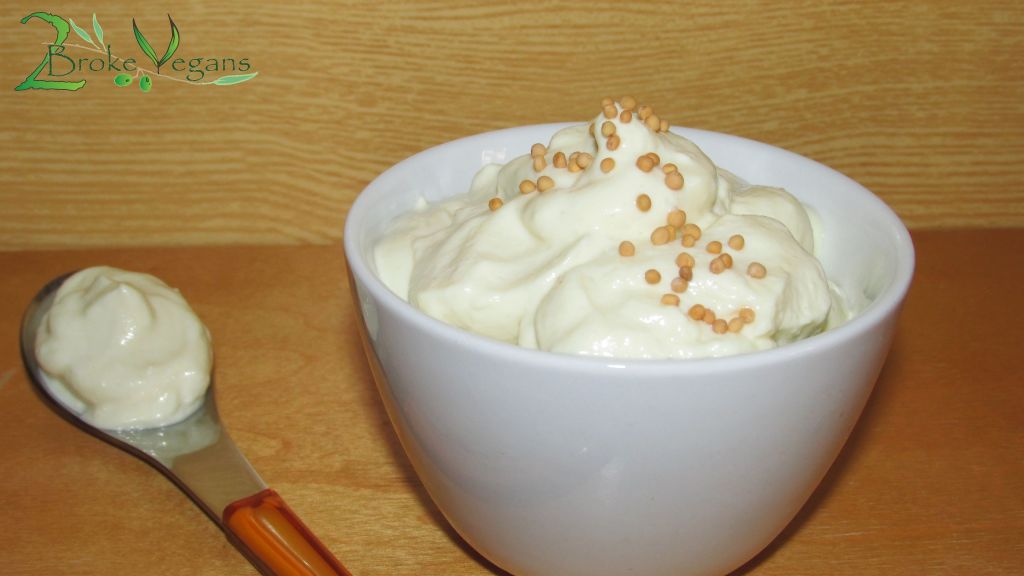 Copyright protected by Digiprove © 2014