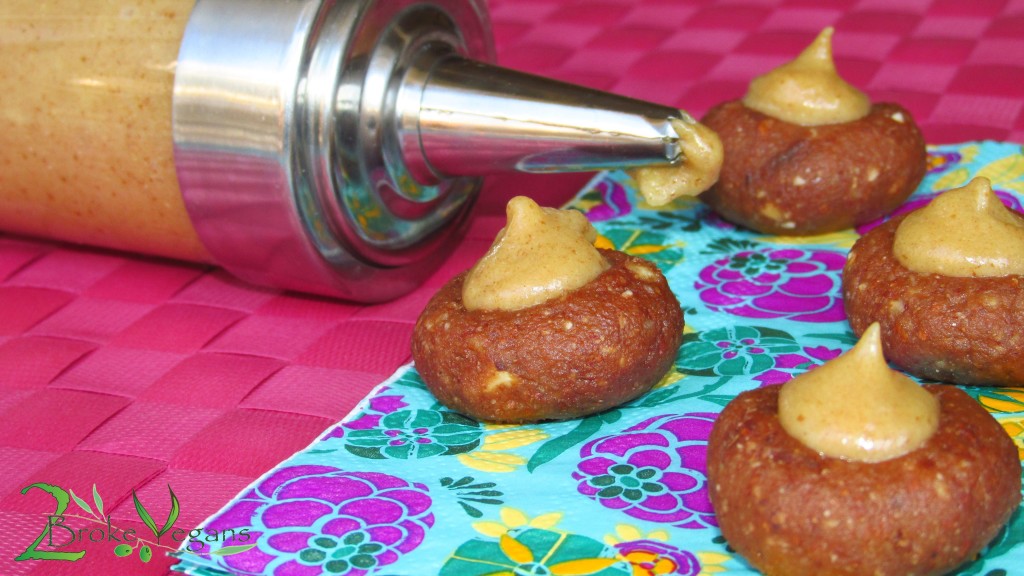 I was making some cookies one day recently when Athanasia came up with this idea for raw caramel thumbprints. She wanted to keep the recipe somewhat simple yet delicious. I must admit she succeeded. I ate these like they were going out of style!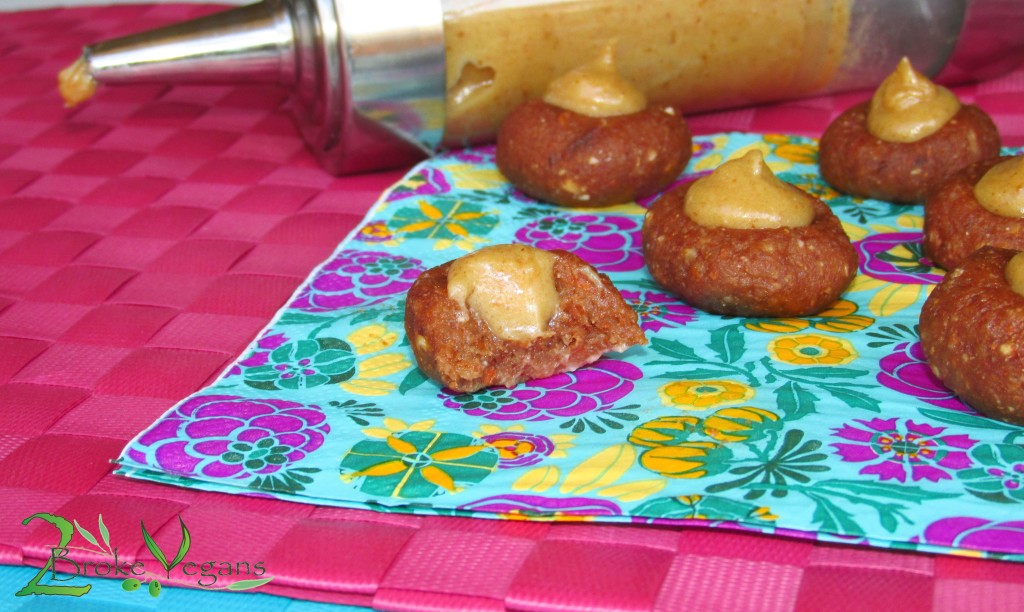 Ingredients to make 30 raw caramel thumbprints:
For the "dough":
1 cup (160 grams or 5.7 oz) of dates
1 1/2 cup (180 grams or 6.35 oz) of raw almonds
1 Tablespoon of raw cacao powder
80 ml of water
For the caramel:
1 cup (160 grams or 5.7 oz) of dates
1/4 cup (50 ml) of agave syrup
1 cup (120 grams or 4.23 oz) of raw cashews
80 ml of water
Note on the caramel: this recipe is an adaptation from Bamboo Vegan's raw caramel fudge,  but I didn't add the tahini or coconut oil. The flavor was still good so I went with it!
Instructions:
Using a blender, mix the caramel ingredients until smooth and golden. Empty in a bowl and set aside.
Clean the blender and use it again to mix the dough ingredients, until smooth. Empty onto parchment paper.
With slightly wet hands, roll little balls of dough in your hands, set on a plate and push gently down the middle of them with your thumb to leave your thumbprint.
Fill the little pocket with as much caramel as you would like.
Place in the fridge and indulge!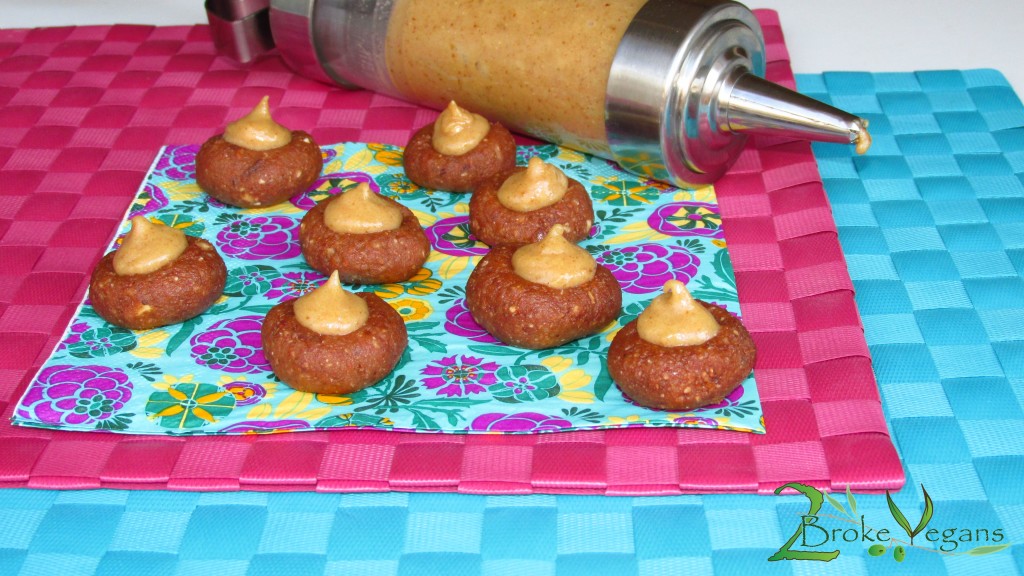 Copyright protected by Digiprove © 2015