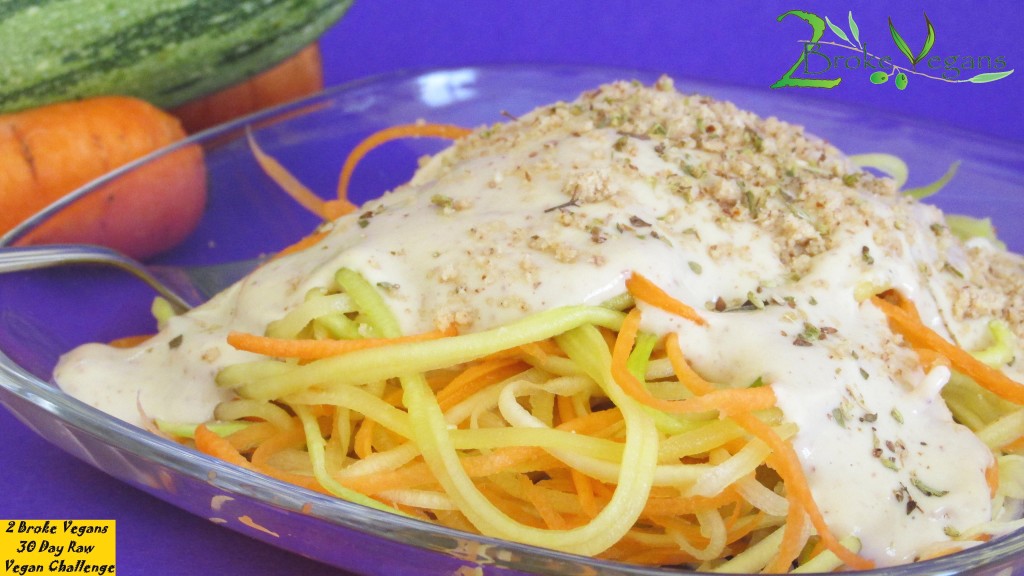 One of our favorite recipes we have made so far is our Vegan Chicken Alfredo Pasta. Since we are still doing our 30 day raw challenge I wanted to make a raw vegan Alfredo pasta. We used raw carrots and raw zucchinis to make the noodles and a delicious Alfredo sauce to drown them in. If you are not following a strict raw diet you can enjoy this dish with a side of marinated tofu (click here for recipe) and some mini-rusks for a more filling meal.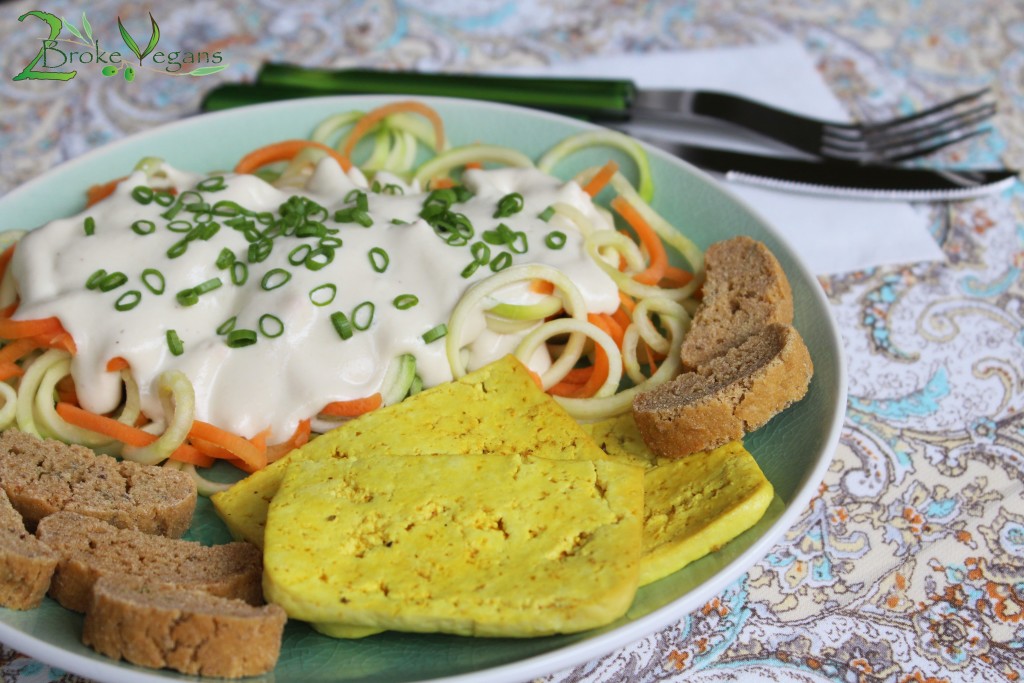 To make the noodles from the carrots and zucchinis you will need a spiralizer or a tool for grating similar to the one we used. We used 2 medium sized carrots and 2 medium sized zucchinis to serve 2 to 3 people.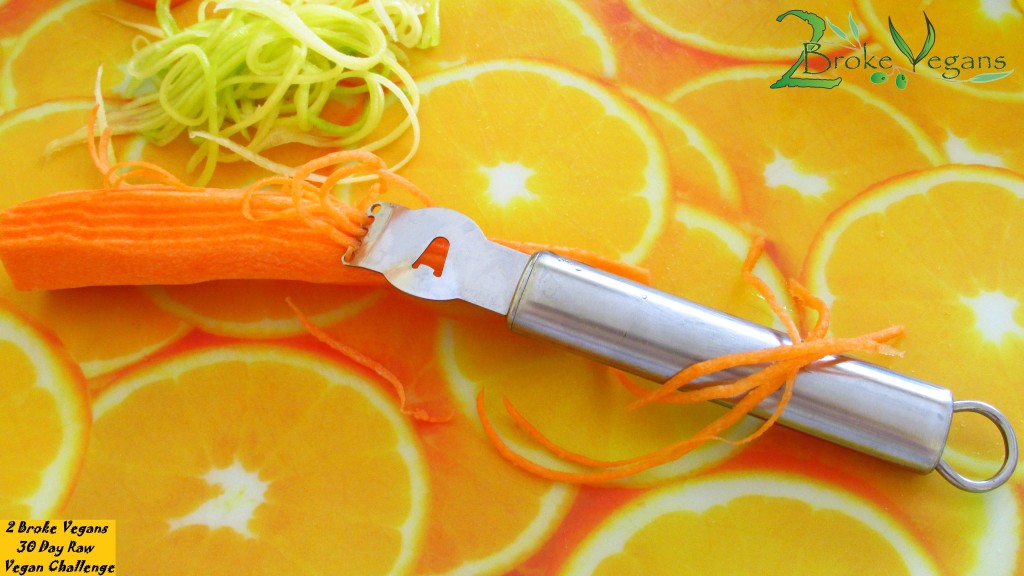 Ingredients for the sauce (makes 500 ml of sauce or about 2 1/4 cups):
3 Tablespoons of olive oil
6 Tablespoons of nutritional yeast
1 garlic clove
3/4 teaspoon of Himalayan salt
dash of black pepper
2 cups of cashews
2 Tablespoons of agave syrup
1 cup of water (use more if you do not want a thicker sauce)
Just empty all the ingredients into a high powered blender like a Vitamix or Thermo-mix  and blend until smooth. Drizzle as much sauce as you like over your noodles along with some vegan Parmesan cheese and enjoy!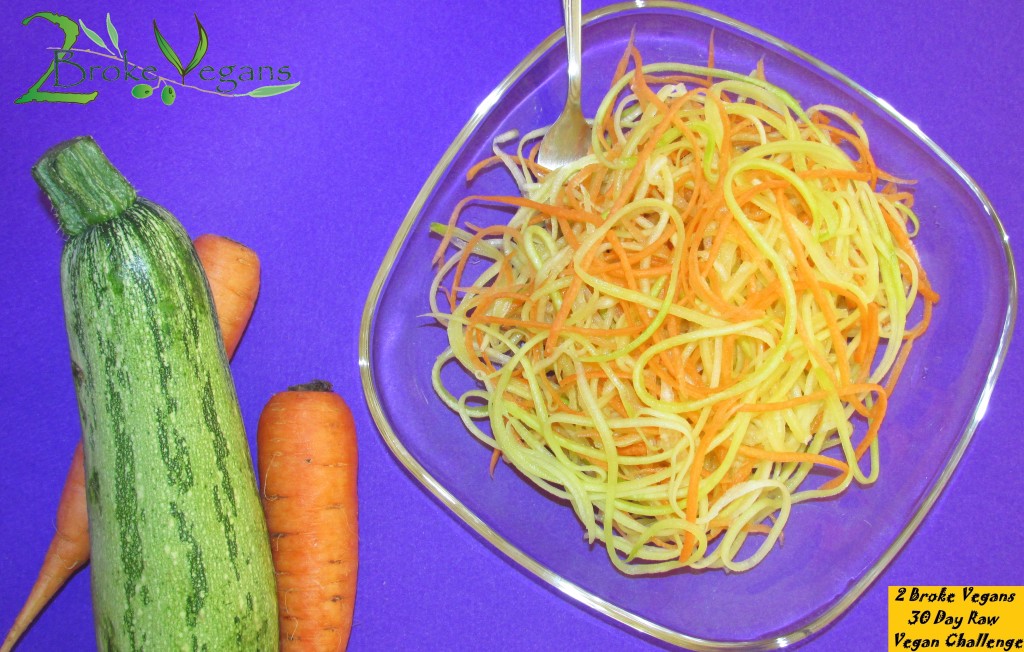 Copyright protected by Digiprove © 2014