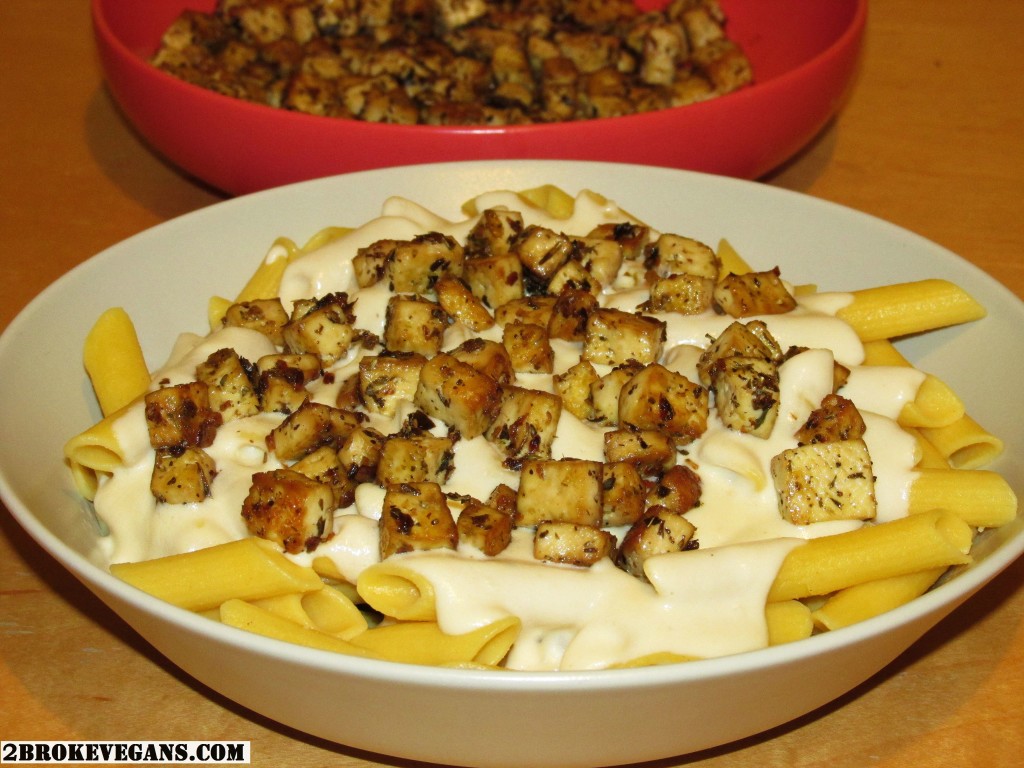 This was one of my brother Andrew's favorite foods from his non vegan days. I loved it too, so I wanted to make a vegan chicken alfredo pasta. I must say, this is beyond amazing and bursting with flavor!  Not bad for gluten-free vegan food if I must say so myself! No need to take my word for it though, try it for yourself! Here is how it is done…
First you will need to make some grilled Italian tofu chicken (click here for a recipe)
Now, make the alfredo sauce. Here are the ingredients:
3 Tablespoons of vegan butter
2 Tablespoons of olive oil
1 garlic clove, minced
1 teaspoon of raw cane sugar
1/2 teaspoon of sea salt
2 cups (400 ml) of almond cream*
1 cup of grated or shredded vegan mozzarella cheese
6 Tablespoons of nutritional yeast
dash of ground black pepper
*For a great almond cream recipe click here, this recipe is for an all purpose almond cream so cut back on the agave unless you like a sweeter tasting alfredo sauce!
Get a medium sized sauce pan. Add the vegan butter and olive oil. Melt the butter over medium heat on the stove, then, add the garlic. Saute the garlic until you smell it. Next, pour the almond cream in. Add the sugar, sea salt and ground black pepper; stir.
Turn the heat up to medium-high and bring to a simmer. Once you see movement in the liquid turn the heat back down to medium and add the nutritional yeast. Stir until nutritional yeast is mixed completely. Finally, add the vegan cheese and you guessed it… stir until smooth. This is your sauce, if you have to make your noodles still you can turn the heat down to low and stir the sauce occasionally until you are ready for it.
Finally, cook your favorite gluten free vegan pasta noodles. Drain the excess liquid from the noodles, serve some in a bowl and add as much sauce as you would like on top. Add as much grilled tofu chicken as you desire and enjoy!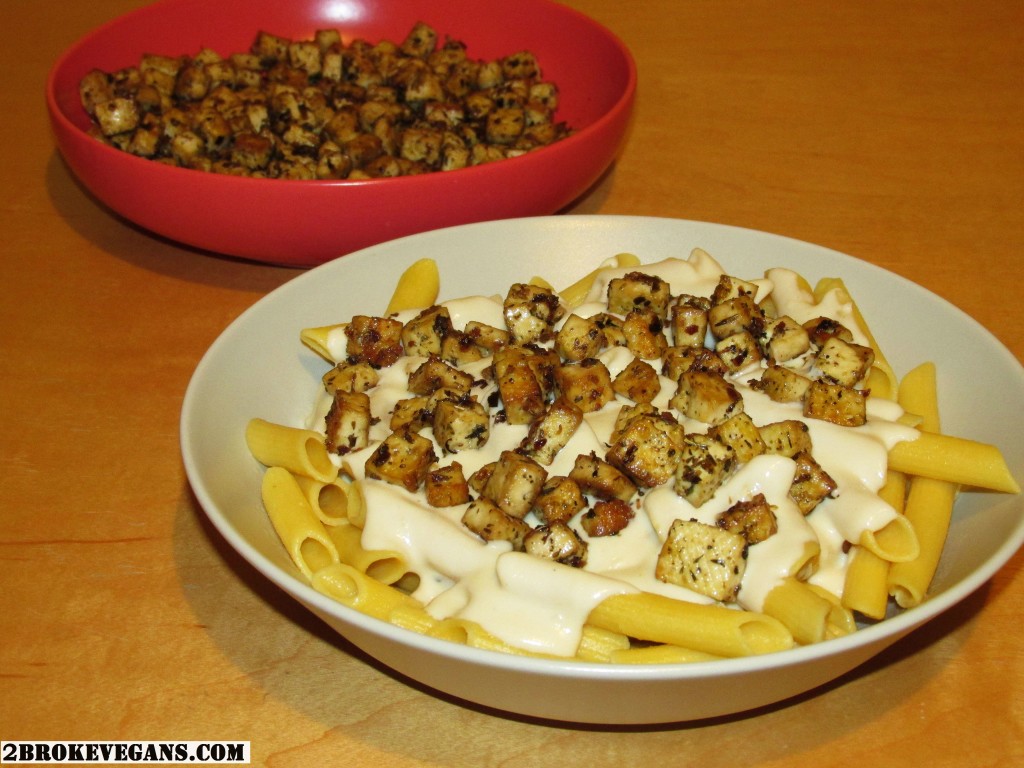 Copyright protected by Digiprove © 2014