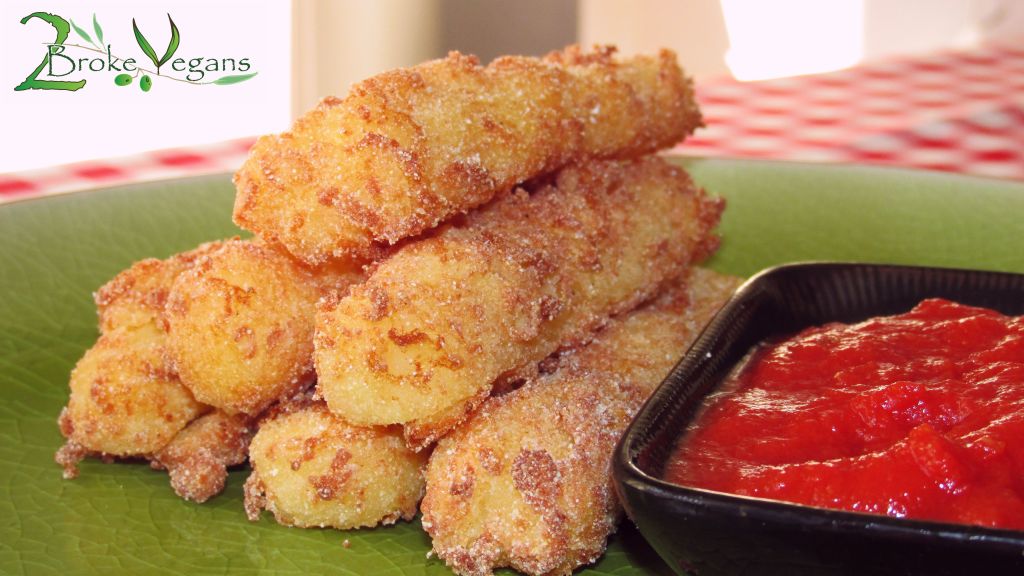 Remember the days of walking into a restaurant, sitting down and ordering mozzarella sticks? Well, keep dreaming. However, we can teach you how to make your own gluten free vegan mozzarella sticks right in your own kitchen! Fair enough, right? These are so delicious and oozing with melted vegan cheese (thanks to the amazing vegan mozzarella cheese blocks made by Violife/Viofree)! As many of our readers have already figured out, we are vegan junk food junkies. We love making pizzas, vegan chicken nuggets and onion rings, so, it was definitely time to add vegan mozzarella sticks to our menu!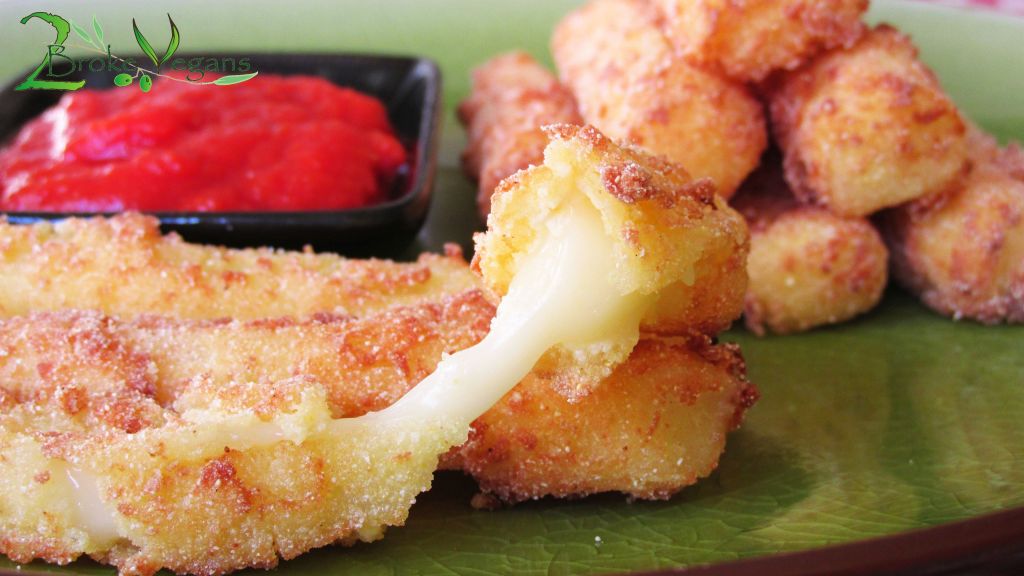 Ingredients to make 16 gluten free vegan mozzarella sticks: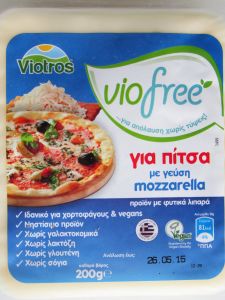 Instructions:
Combine rice flour, corn flour and sea salt in a bowl. Whisk until mixed completely.
Slice the block of Violife/Viofree vegan mozzarella vegan cheese into 16 "stick" sized pieces.
Dip each piece of vegan cheese into almond cream. Make sure all sides of the vegan cheese are well covered with almond cream.
Dip each almond cream covered vegan cheese piece into the dry flour mixture. Roll it around a bit in the dry mixture until all sides are well covered with the mixture. Do this for all 16 sticks and set them aside on a plate until you are ready to fry them.
Fill a medium to large pot with enough sunflower oil for each mozzarella stick to float when frying. Place the pot on the stove over medium-high heat.
Wait for oil to get hot enough (5-8 minutes) before you begin frying (once oil is hot enough it only takes 20 seconds to fry each mozzarella stick).  Fry each one and set on a plate lined with paper towels to absorb the excess oil before serving.
These gluten free vegan mozzarella sticks are amazing and are perfect to serve with marinara sauce (click here for our marinara recipe)! Thanks to Violife/Viofree for making the perfect vegan mozzarella cheese to make them with!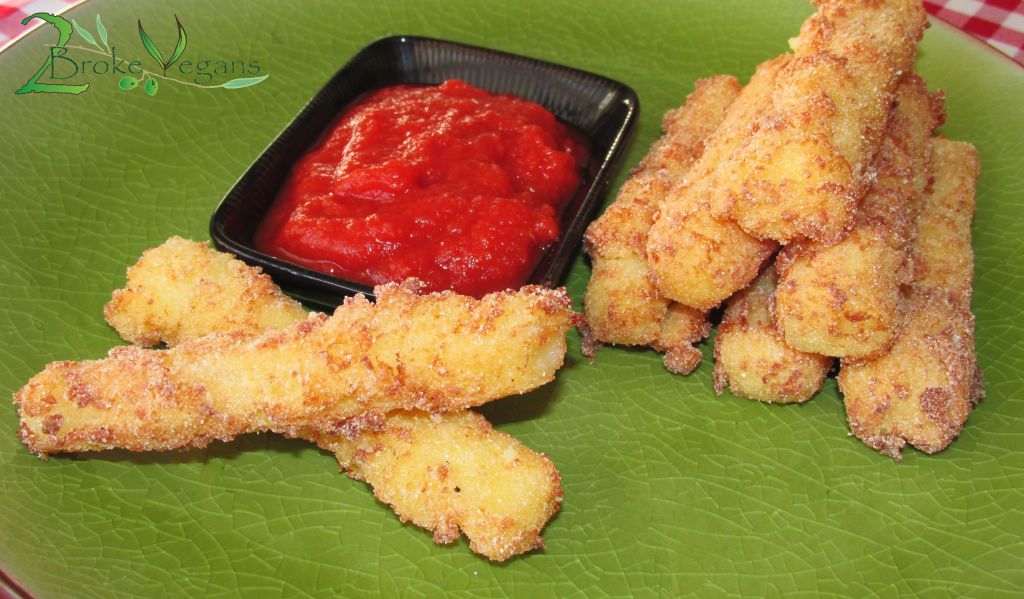 As always, you can find Violife/Viofree products here in Greece at Bamboo Vegan in Athens or at Botanica in Patra.
Click here for a complete list of other places you can find their products! If you would like to request Violife/Viofree products near you try clicking here and filling out the form.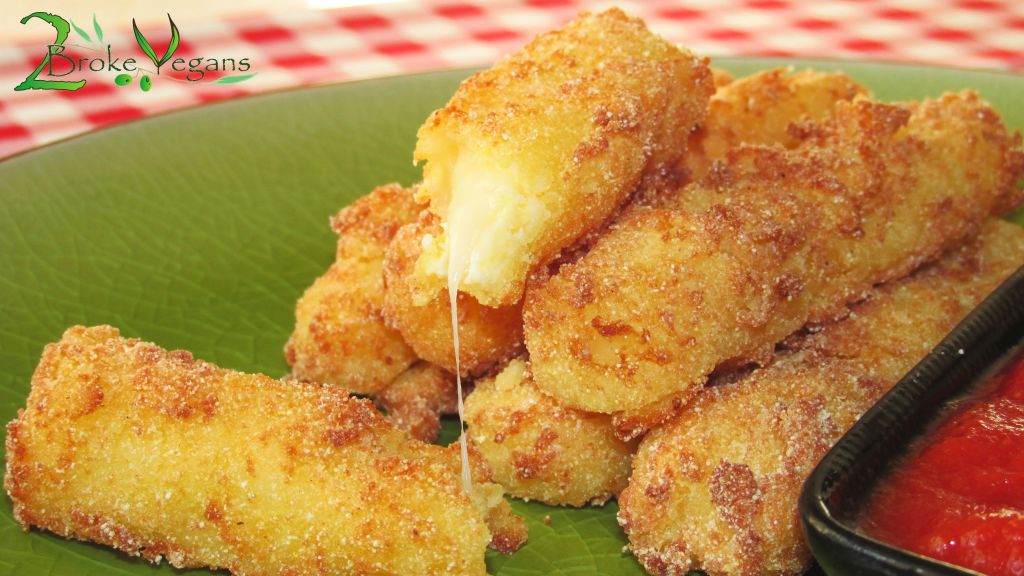 Copyright protected by Digiprove © 2014