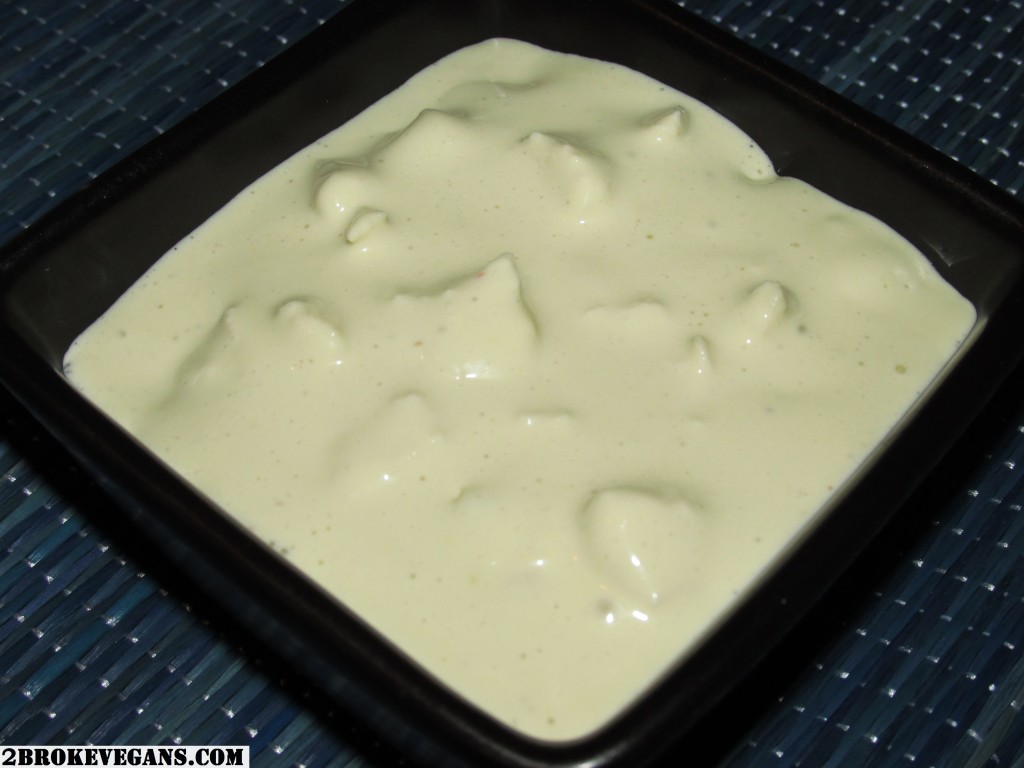 They said vegan blue cheese could not be done, but here it is! To make it you will need a large mixing bowl to combine the following:
Stir until smooth. Then, with your hands break up:
25 grams (0.88 oz) of tofu
Break the tofu into small chunks similar to what you would find in blue/bleu cheese. Stir the mixture until distributed evenly. That's it, it's quite simple! Can be used as a dip, spread, vegan burger condiment or in any other way you would normally use blue cheese! This vegan blue cheese goes great with our gluten free vegan buffalo chicken pizza (click here for recipe) or anything you can make from our gluten free vegan buffalo sauce recipe (click here)!
We really love this recipe and have made it many, many times since we first discovered it. It's delicious as well as having the typical "blue cheese" characteristic of masking burning hot spicy foods.
I was once a person who would never even consider eating tofu. However, here in Greece we can find organic non-GMO tofu at Botanica Bio-Mart in Patra. I am much more comfortable buying organic and non-GMO soy products when I know it's from a trusted source. Dr. T. Colin Campbell has done a significant amount of research on civilizations who consume soy products for 16% to 17% of their diet with no recognized side effects. Of course these studies happen far away from the Monsanto plagued fields of the U.S.A. but here in Europe we have some non-GMO soy options!
That being said, you could try soaking blanched almonds in water for 24 hours and breaking them into small chunks to mimic blue cheese chunks if you cannot find tofu you can trust. Either way, enjoy!

Copyright protected by Digiprove © 2014-2015